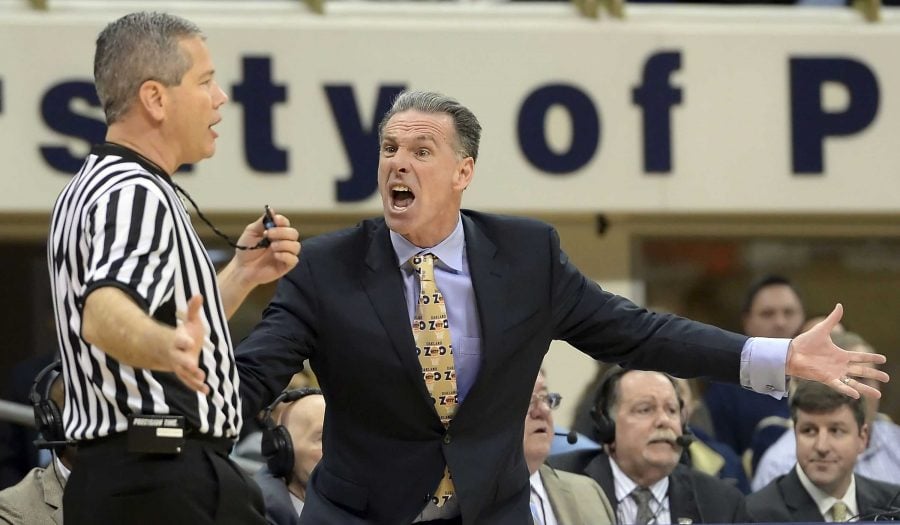 TNS
This is the third in a series of articles profiling who is a candidate to take over the DePaul men's basketball head coaching position. 
Part 1: Bobby Hurley
Part 2: Bryce Drew
Two reports came out in the late hours of March 24 that each stated conflicting reports. One, from ESPN's Jeff Goodman said that Bobby Hurley had become the front-runner for the DePaul job. The other, from CBS Chicago's Chris Emma, said that it was Bryce Drew who was the DePaul top target. That, coupled with a Chicago Tribune article about the two coaches squaring off for the DePaul job, made it clear who the top candidates were.
With those two coaching candidate previews already done, we're going to look at some of the outside candidates for the job.
Here's a name you haven't heard for DePaul. Pitt coach Jamie Dixon. They would spend to get him. Not sure if he'd do it. Has ties to DePaul.
— David Kaplan (@thekapman) March 23, 2015
Jamie Dixon Bio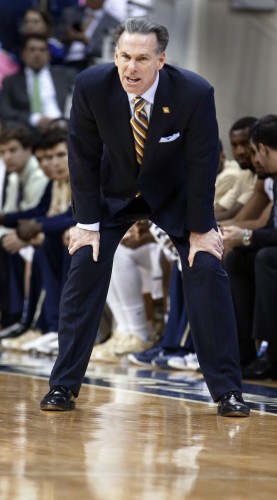 Age: 49
Current Job: Head Coach at Pitt (13th season)
Record: 307-111 (.734)
Conference Accolades: Big East Regular Season Champion (2004, 2011) Big East Tournament Champion (2008).
NCAA Tournament Appearances: 10 (2004-2011, 2013, 2014)
Outside of Ben Howland, Jamie Dixon is probably the most celebrated DePaul coaching candidate. His ability to consistently make the tournament in a conference as tough as the old Big East has put him in the eyes of vacant head coaching jobs around the nation.
He actually took over for Ben Howland in 2003 when Howland took the UCLA job. From the onset, Dixon was successful with the Panthers, leading them to eight straight NCAA tournament appearances and showing an ability to recruit players who wouldn't necessarily make waves in the NBA but would still have success in college where he needed them.
The thing about Dixon to DePaul, however, is that it is essentially a pipe-dream. His connections to DePaul are very slim. His late sister, Maggie Dixon, was an assistant coach under Doug Bruno for DePaul from 2001-2005. After her death in 2006, DePaul re-named their DePaul Invitational to the "Maggie Dixon Classic" in 2009. That's about as far as the connection goes.
There have been very few links outside of the Kaplan tweet of Dixon to DePaul. He was a laughable candidate back in 2010 before Purnell was hired and DePaul would still be a long shot to get Dixon now. He'd have to leave a good situation in Pittsburgh to come try and rebuild a program that hasn't been decent in the past decade. Who knows, DePaul may end up throwing a large amount of money at him to convince him to jump ship.
There's a reason he's an "outside candidate."
Quick Facts
Played for three years for Texas Christian University from 1984-1987
Jumped around as an assistant coach from 1989-1999 at LA Valley Community College, UC Santa Barbara, Hawaii and Northern Arizona.
Became an assistant coach at Pitt under Ben Howland in 1999.
Took over the head coaching job for the Panthers in 2003 when Ben Howland went to UCLA.
Earned Naismith College Coach of the Year and USA Today Coach of the Year in 2009.