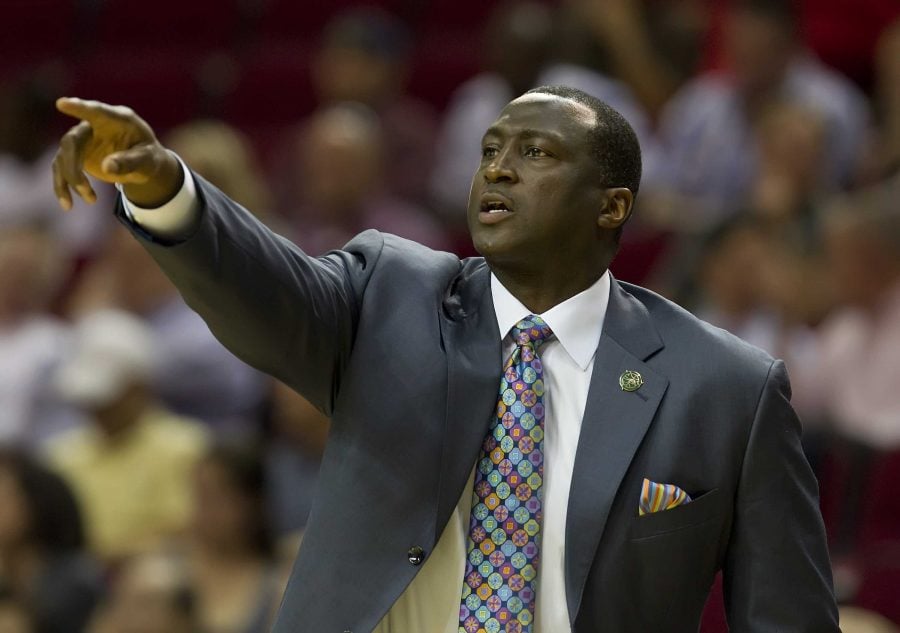 MCT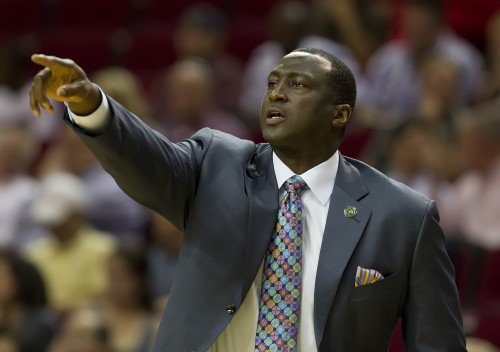 This is the fifth in a series of articles looking at potential replacements for Oliver Purnell as head coach of DePaul men's basketball.
Part 1: Bobby Hurley
Part 2: Bryce Drew
Part 3: Jamie Dixon
Part 4: Steve Masiello
Names expected to be in equation for DePaul: Ty Corbin, Ben Howland, Bryce Drew, source told ESPN. D-2 coach Linc Darner darkhorse candidate
— Jeff Goodman (@GoodmanESPN) March 21, 2015
Ty Corbin has already been the focus of a coaching search in 2015, except he was the one being replaced. Corbin moved from assistant coach with the Sacramento Kings to interim head coach in December 2014 and was replaced as head coach on February 12, 2o15 by George Karl. Corbin currently works as an advisor to the Kings' front office, but is certainly available as a DePaul coaching candidate.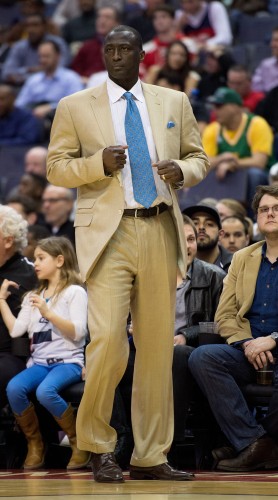 Ty Corbin Profile
Age: 52
Current Job: Advisor to Sacramento Kings front office
Record: 119-167 (.416) overall, 7-21 with Sacramento
Postseason: 2011-2012 season (lost in the first round)
Ty Corbin has had a long career both as a player and an assistant coach. He is the first DePaul coaching candidate we've previewed that actually played for DePaul. He was a small forward for the Blue Demons from 1981-1985 and was a team captain his junior and senior seasons.
He played under legendary DePaul coach Ray Meyer for his first three seasons and under Meyer's son Joey for Corbin's senior season. He then spent 16 years in the NBA as a journeyman, playing for eight different teams in that span. After his final playing season in 2000-2001, he caught on as an assistant with the Utah Jazz in 2004. For seven seasons he was on the bench under longtime Jazz coach Jerry Sloan. When Sloan resigned in 2011, Corbin was named as his replacement.
In three full seasons with the Jazz, Corbin led the team to winning records twice and to the playoffs once in 2011-2012 in the strike-shortened season. The Jazz were swept in the first round by the top-seeded San Antonio Spurs. After finishing 43-39 in the next season but failing to make the playoffs, the Jazz fell off in the 2013-2014 season and went 25-57. Corbin's contract was not renewed and he left the Jazz.
His 2014-2015 stint with the Kings saw him start off as an assistant and then as a head coach for a couple of months. His record with the Kings wasn't exactly stellar, going 7-21 in his time as interim coach and now he serves as an advisor for the Kings' front office.
What Corbin does have going for him is his experience as a coach. He has approximately four seasons as a head coach and seven as an assistant. What he doesn't have is experience as a college coach, never even as an assistant with a college team. His time as a Blue Demon, however, does make him popular with Blue Demon fans and could be a person the athletic administration looks at as a legacy hire.
Quick Facts
Played small forward for DePaul from 1981-1985
Drafted in the 2nd round of the 1985 NBA draft by the San Antonio Spurs
Played 16 years in the NBA for eight different teams
Became assistant coach of the Utah Jazz in 2004
Took over as head coach of the Jazz in 2011
Became assistant coach of Sacramento Kings in 2014 before becoming interim head coach in December 2014.
Relieved of Kings' head coaching duties in February 2015.