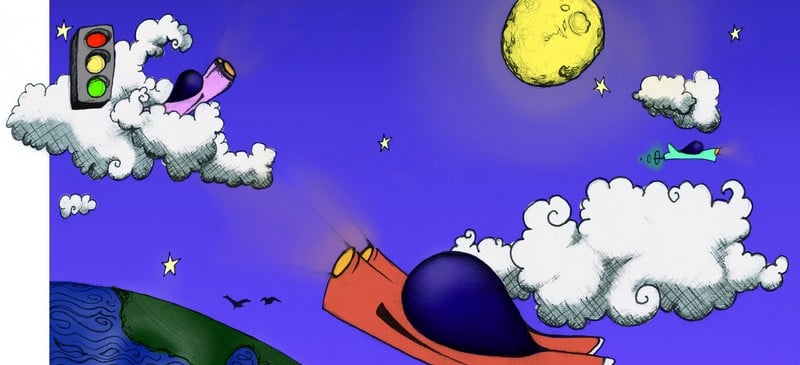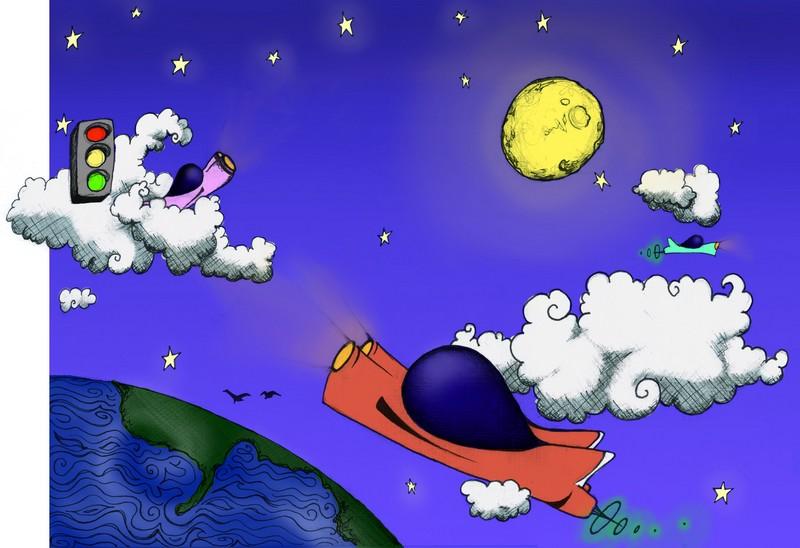 With graduation approaching, some students are in the process of purchasing their own graduation gift: a new car, reliable enough to get them to their first handful of job interviews this summer.
Anakaren Pinto, a DePaul student, started car shopping in March and will finally purchase her new car towards the end of June.
Although car buying is an exciting experience for Pinto, who has been driving a 15-year-old Toyota Corolla, she realized that car buying is a large purchase that requires a lot of pre-work to ensure the best decision is being made when financing, insuring and choosing the right vehicle.
"It's been fun, but it hasn't been easy," Pinto said. "This process got a little harder when my mom told me the many different things I need to look for."
Since Pinto started her car shopping last month, she's been shopping for cheaper cars that are the most reliable.
"I want a good car, but I also want to save money on the cost because I have student loans I need to start paying off soon," Pinto said.
Pinto is interested in buying a compact car that gets more gas mileage as she will be commuting from Orland Park to Chicago, which takes about an hour.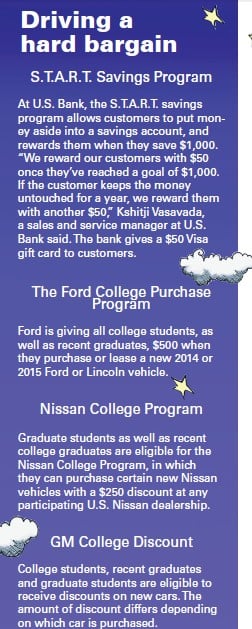 The two cars she's most interested in are the 2015 Nissan Sentra or a new Toyota Corolla.
"I like these brands because they're well-known, reliable and trusted. I don't want to buy a car that will give me mechanical problems that I will have to pay for later on," Pinto said.
Reliability is one of the most important factors college students face when looking for a new car.
"More than anything, I needed a reliable car with good gas mileage to get me back and forth from Chicago to Gurnee," Courtney Gillen, a Loyola University student said.
Gillen recently purchased a used 2014 Dodge Caliber.
"I wasn't looking for a car that would turn heads. I was looking for an affordable car that would turn on in negative 20-degree weather," Gillen said.
For students graduating with debt, their preference is to buy the most affordable cars instead of the safer ones.
Insurance agents find this to be a problem considering that some people don't know that the vehicle's safety rating affects the pricing of insurance premiums. Insurance agents are also finding that people no longer pay attention to insurance rates prior to purchasing a car.
"No one really calls me anymore," State Farm insurance agent in Mundelein, Sahara Cardenas, said. "People used to call me all the time and ask me questions about insurance rates on cars. Now, people go buy the car and then come to see me for insurance rates and sometimes leave upset about the price."
Cardenas recommends students who ultimately wish to save money to consider vehicles that have good safety ratings and then get an estimate on insurance quotes on cars prior to making a final decision on a vehicle.
Cardenas also suggests that it shouldn't always be about getting the cheapest price in car-buying and with insurance, it should be about making the safest purchase even if it's a little more expensive.
Another important aspect of car buying is to find out which features the car offers. The idea of having a new car with new technological gadgets like internet radio, built-in Wi-Fi, and rear-view cameras is exciting for Pinto since she's only had her 2000 Toyota Corolla since she started driving in high school.
"A $19,000 car doesn't sound too bad and having a new car feels great, but I also know that having to pay several bills isn't a good feeling either," Pinto said. "Especially when you're not guaranteed your dream job and your dream pay after college."
Pinto, a public relations and advertising major, is expecting to graduate in June. With only a couple of job interviews lined up, unsure of what to expect, Pinto admits she hasn't put too much thought into the financing of her vehicle.

"The biggest mistake I've seen people make is not doing good homework before their purchase," Kshitij Vasavada, a sales and service manager at U.S. Bank, said. "I've helped several customers finance their cars but one mistake I've noticed with my younger customers is that they're too excited about their first car that they often don't pay attention to the debt they will be accumulating on interest rates over the next five to six years," Vasavada said.
Vasavada encourages anyone who is looking to finance a new car to shop around for the lowest annual percentage interest rates (APR) first. This could be done by visiting or calling different banks and getting APR quotes.
An important step in the pre-financing process would be to get the exact price, or bill of sale, on the car that will be purchased and present it to the bank with the lowest APR on auto loans for a final interest quote. For college students and recent grads, they should shop for a car under $24,000. This final quote would require that bank to inquire on the credit of the borrower.
Vasavada also suggests that car shoppers stay away from financing and inquiring interest rates through the car dealerships.
"There is too much credit inquiring at dealerships. Many people think by financing through the dealership they are making one inquiry on their credit when the dealership is applying at almost close to 25 different banks and these multiple inquiries may negatively impact their credit."
Vasavada recommends students who have no credit, bad credit or insufficient history of credit, to ask a parent or family member to be a co-signer on the auto loan to reduce the interest rate while still being able to build credit.
As far as financing, students have helpful options.
Vasavada suggests students start car shopping in the spring when many banks begin to offer lower interest rates and make special promotions to attract customers to making auto loans.
More importantly, Vasavada hopes that students save up money for a hefty down payment on their new car.
"The more of a down payment you make, the better interest rate you earn on top of lower monthly payments. Dealerships love down payments," Vasavada said.
Another tip Vasavada gave was for students to shop around and look at the different dealerships that offer discount deals to students who are gradating.
"We always encourage our young customers to buy the least expensive car because in three years, they never know what they will be doing," James Oglesby, a Honda representative in Libertyville, said. "Students might land a job that pays well and then they can upgrade to their preferred car."
Oglesby recommends that students take their time with the car-buying process.
"Do your research and don't buy a car until you've used all the resources available to you in deciding on the car you want to buy," Oglesby said. "There's a lot of tools and information out there to take your first step with financing, insurance rates and fuel economy."