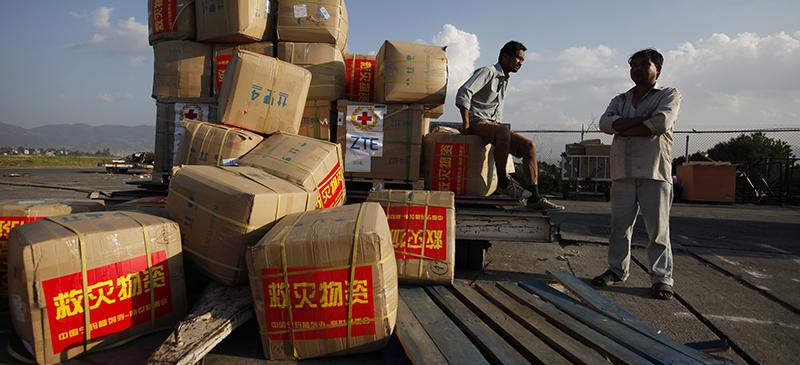 AP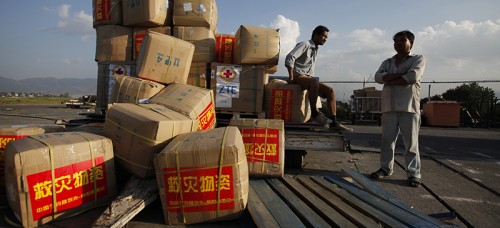 "Some people are saying the lucky ones are the people who died," Raben Nepal, a software developer at DePaul and former resident of Nepal, said.
Such is the mindset surrounding Nepal after a 7.8 magnitude earthquake hit the nation on April 25. More than 7,000 lives and 100,000 homes have been destroyed as of May 3, and countless others remain unaccounted for.
Nepal, as a developing country, was not prepared with the infrastructure or safety precautions to deal with such a disaster. "In places (like Nepal), urbanization happens too fast. Infrastructure is inadequate for exploding populations," Fassil Demissie, a professor of public policy and globalization, said. "We have squatter settlements where people are building makeshift structures without building codes, and the lack of urban planning results in bad transportation, which make areas more inaccessible."
Nepal agreed. "Even simple roads can take years to build because of the bureaucracy, which doesn't always prioritize its people fairly. There's strong corruption to account for."
Such situations exacerbate natural disasters and create dependency on outside nations and organizations for aid. Nepal was already reliant on billions in global financial aid to help subsidize its government and society even during times of normalcy. After the quake, the United Nations had appealed for at least $415 million in additional global aid to help alleviate the situation there.
While India was the first member of the international community to send aid and rescue workers, some organizations of the Western world have responded with swiftness. As of May 1, the U.S. Agency for International Development had donated a total of $10 million. The Red Cross provided 1,500 volunteers and 300 full-time staff for the relief efforts, with more possible to arrive.
Yet, such efforts may not be enough.
"Nepal is paralyzed right now," Nepal said. "Kathmandu is the central nerve of the nation, and suffered (great) damage. Any country would struggle if it was in this situation, regardless of riches."
The DePaul community has been playing its part in assisting relief efforts. Mark Laboe, associate vice president for University Ministry, described a new system at DePaul that allows administrators to reach the university-wide body for aid.
"An email went out to the university community Monday, directing people to a place where they could give donations," he said. "We have a partnership with a global humanitarian organization called Catholic Relief Services … (who) have been working on the ground in Nepal already, and have a whole infrastructure already set up to handle (donations)."
He said that other individuals within DePaul's community may be contributing via their own independent projects. However, even though individuals may want to contribute in other ways, he described the importance of targeting aid towards the needs of survivors.
"We always have to think, 'what's going to be best for people on the ground?' Having a bunch of DePaul students flown over to Nepal probably wouldn't be all that helpful right now," Laboe said. "Organizations that are on the ground right now don't really need volunteers, and they don't really need canned foods. They mostly need skilled professionals and money."
Although the situation in Nepal may be improving from the day of the quake, the reality still remains harsh down there, and recovery could take a long time.
"The monsoon (rainy season) will hit in a few months, and the earthquake will exacerbate factors such as soil erosion," Nepal said.
For Nepal to properly recover, relief efforts need to continue.
"The highest likelihood to get donations is within the first 24-48 hours of a disaster. In the next week or two, this will start fading from America's collective memory," Laboe said. "The reality for places like Nepal, though, is that they may take years to recover."
For DePaul students wishing to contribute money to Nepal relief efforts, they can do so at Catholic Relief Services (www.crs.org); at Chicagoan Alex Gaulin's direct funding project (http://www.gofundme.com/nepalreliefchicago); at DePaul alum Nirajan Khadga's direct funding project (http://www.gofundme.com/swd59xg); or at the Nepali Times' crowd funding page (http://nepalitimes.com/page/nepal-earthquake-2015-relief).