Albert Hammond Jr. breaks out on his own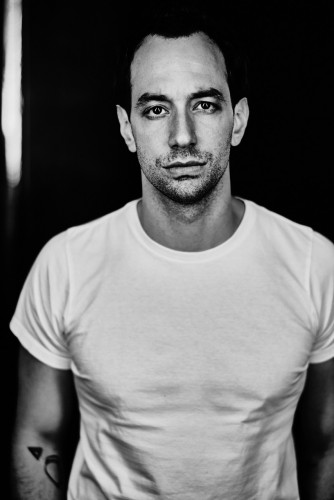 It's no secret that New York band The Strokes has an unwavering, brutally loyal fan base. I remember seeing suburban boys drool over "Is This It" on vinyl and hearing girls dissect every song off of "Angles" with an uncanny precision. However, what some people don't know about is guitarist and keyboardist Albert Hammond Jr.'s solo project.
"Momentary Masters," Hammond's second studio album, draws an obvious influence from The Strokes, but it's not a bad thing. Hammond is still able to add a little more personality into the classic indie rock, taking away some of the fuzz and adding more distinct sounds and vocals.
"It's away from them, but they're both rock and roll bands and I'm in both of them. There will always be a piece of that in me," Hammond said, in reference to The Strokes.  "I'm not comparing myself to this, they're much bigger and better… The Beatles all did solo stuff. They had hints of where they came from. It's who you are too, just a different part of you."
Hammond worked to find middle ground between himself and The Strokes on "Momentary Masters." On his first album "Como Te Llama?" he questions who he is and what he sounds like. This successful transition didn't just happen because of practice (although there was a lot of that). Part of the prosperous change came from getting up and getting sober.
"There was great music there but I reached a pinnacle of destruction," Hammond said. "I feel like there was a bit of un-focusedness there. When you're a teenager and you fall in love with music, it's more than just getting messed up. I found that again."
"By playing with different people I've gotten excited again about learning my craft," he said. "You re-fall in love with what you fell in love with in the first place. You put in a lot more work."
Hammond, who's endearingly enthusiastic about his own personal music taste, got the chance to play the same festival as one of his idols, Paul McCartney. Although he had a strict schedule which didn't allow much site seeing at Chicago's own Lollapalooza, he did note how blissfully chaotic it was for him.
"I couldn't believe it was right in the city. Since it's so much in the city, there were so many people in the hotel. I had my gear and the cops wouldn't let me in with my gear because they said it was closed off." Hammond said, laughing. "I just saw all these teenagers and I was like 'wow this is crazy, just roaming the streets.' It's so easy to tell your parents you're just going into the city, but really you're going to see a band".
Guided By Voices, a band that Hammond cites as one of the most inspirational during his teenage years, still influences his goals pertaining to his solo work today.
"It's those bands that push you through moments of doubt. Nothing you do is a perfect straight line up. You plateau with learning, go down, go up. There are bands that help pick you back up," Hammond said when asked about his hopes for his side project. "(Guided By Voices) came at a perfect time when I needed to believe that things were possible. I hope to give that belief to people too".
Catch Albert Hammond Jr. at the Bottom Lounge on Sept. 15.