DePaul selects Jeffrey Bethke as executive vice president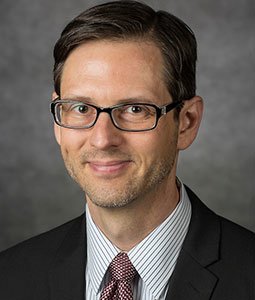 DePaul Treasurer Jeffrey Bethke has been selected by the board of trustees as the next executive vice president, the university announced today. Bethke will take over the role currently held by Bob Kozoman, who retires Jan. 1.
"Throughout his years at DePaul, Jeff has made a significant impact on the university," Rev. Dennis Holtschneider, C.M., said in a press release. "His extensive experience and deep knowledge of our university make him poised to lead the financial and daily operations in support of DePaul's academic and Vincentian mission."
Bethke was one of two finalists selected by the university's search committee for the executive vice president position, and was chosen over  Roosevelt University Senior Vice President and Chief Financial Officer Miroslava Mejia Krug. During his open campus meeting earlier this month, fellow staff members touted his familiarity with DePaul's mission and experience working with the university.
Bethke has worked at DePaul in various capacities for the last 13 years. As treasurer, he directed real estate transactions including the purchase of the new College of Education building, and negotiated with the Metropolitan Pier and Exposition Authority for the new DePaul arena.