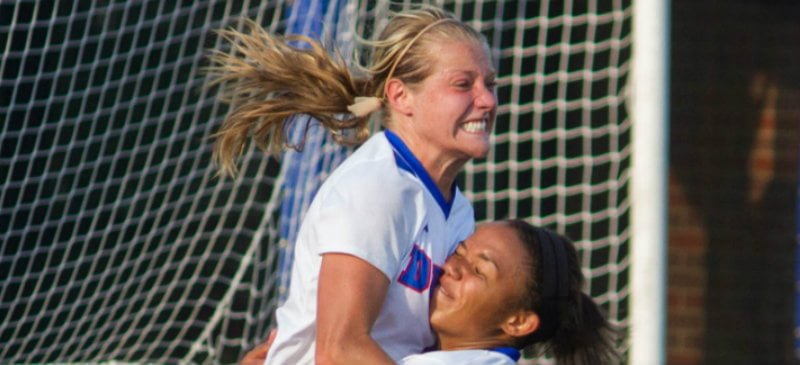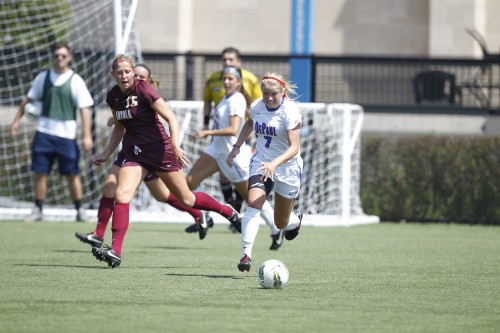 Senior forward Elise Wyatt has been nationally recognized for her play, and not for the first time.
The National Soccer Coaches Association of America named Wyatt the national player of the week, making it the second time she has earned the honor.
Wyatt cemented her name in DePaul history this past Thursday when she broke the school career goal-scoring record on her second goal of the game. She put in a third goal later in the game for the hat trick and extended the school record to 34 goals.
Wyatt's play has been a large part in DePaul's undefeated conference start, which has landed them at the top of the Big East conference that they won in 2014.
She was named national player of the week Sept. 1 after scoring five goals in two games at the Loyola Invitational. She stands at 11 goals in 2015, two away from breaking the school single-season scoring record.