DePaul men's basketball rallies in second half to beat Western Michigan 69-63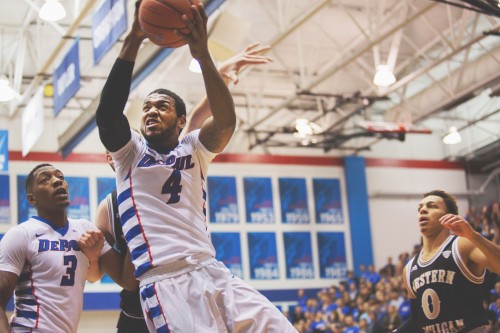 In their season opener, DePaul men's basketball shrugged off some of the worries of the previous season: their defense held Western Michigan to 63 points, they forced ten turnovers and they made halftime adjustments.
These all led to the Blue Demons storming back in the second half to erase an 11-point halftime deficit as they won 69-63 over the Broncos.
"I'm really happy for our guys," head coach Dave Leitao said. "They had every opportunity to stop playing and they didn't as we chipped away and chipped away. Defense to offense was good, which is hopefully how we'll continue to win games."
Junior guard Billy Garrett Jr. led the Blue Demons (1-0) in scoring with 18 points, despite going 4-for-13 from the field. His ten free throws helped DePaul erase the deficit. Senior guard Myke Henry also put in 16 points while senior forward Tommy Hamilton put in 11 points and seven rebounds. Western Michigan (0-1) junior guard Tucker Hammond led the game with 24 points.
Poor shooting sunk the Blue Demons in the first half. They were 35 percent from the field and 18 percent from three. Tommy Hamilton was providing the offense for DePaul as he led the Blue Demons with seven points. For Western Michigan, Hammond led the game with 13 points.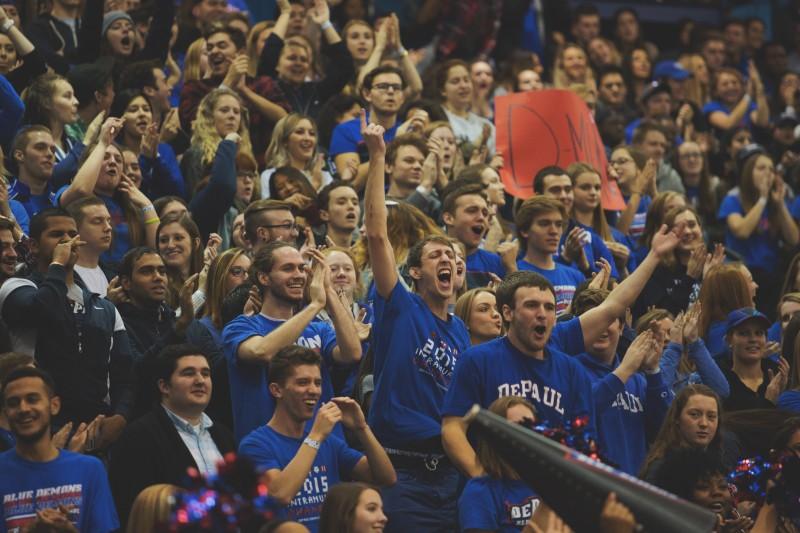 Freshman Erten Gazi, who earned the start at the shooting guard position over freshman Elijah Cain and senior Aaron Simpson, had a rough first half as he air-balled two three-pointers and was scoreless the entire half. The went into the break down 35-24.
"It was not even close to fire and brimstone, it was just a conversation about how we're playing," Leitao said. "We only gave up 35 points so it wasn't our defense that hurt us, it was our mental mistakes. We just had to work harder at getting better and easier shots."
The second half was all about cutting into the lead and that's what DePaul did. Bolstered by a Bronco scoring drought, the Blue Demons were able to take the lead with just under 10 minutes to go. This was on a 12-0 run over a stretch of four minutes that got the Blue Demons back in it.
The Blue Demons also forced ten turnovers in the second half as opposed to four in the first. All in all, they had nine points off turnovers as their transition offense struggled.
From there, DePaul continued to build the lead. Garrett, who was poor shooting from the field was 10-for-11 from the free throw line as he drove the paint more in the second half. They finished out the game in control, not letting Western Michigan get close in the final few moments as they won 69-63.
The adjustment for Garrett to drive into the lane more was a result of not settling for jump shots, where he simply was not knocking them down.
"It was mostly just taking what the defense gave," he said. "As a result I got to the line so I was just being aggressive."
Next up for DePaul is Penn State as they travel to Happy Valley, PA. in the Gavett Tipoff games, a series of games between the Big East and the Big Ten conferences.