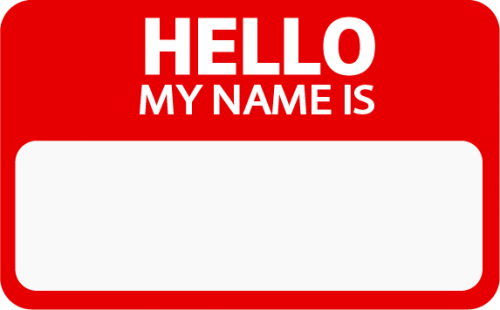 When LGBTQA student services coordinator Katy Weseman first came to DePaul, thoughts of a preferred name policy only went as far as DePaul's software would take it. But a few years and a few upgrades in software later, a proposed policy, the Student Preferred Name and Gender Policy, is currently in the works at DePaul and nearing the final stages of university approval.
The policy has a two-fold purpose. First, it would allow students to choose a "preferred name" to appear on university systems including Campus Connect, D2L and on class rosters. Any student who uses a nickname or shortened version of their first name could choose that it be used on the systems. International students who have chosen a different first name in the United States could also make it known more easily.
Largely, the policy would provide a better option for transgender and transitioning students who do not use their legal names. Further, the policy would enable an optional "unspecified" gender option instead of male or female.
In early December, the policy will be presented in front of Joint Council, comprised of the president of the university, deans, executives, and many others. This is the final body to hear the policy before approval. The policy went through several other channels before arriving at this point, starting with a policy review group that offered feedback.
It was also presented to the Student Government Association and a few weeks ago  Faculty Council reviewed the policy. As the policy remains a draft, it is still a "working document," and updates or changes are still possible before approval.
Weseman has served as one of the more determined forces in creating this policy. She has worked very closely with the senior director of records and technology Michael Wright in combining their perspectives to articulate the policy. Weseman first brought the need for this type of protocol to Wright's attention shortly after she was hired as DePaul's first full-time LGBTQA student services coordinator in 2012.
When Weseman came to DePaul, she noticed that the parent company that owns the software that runs Campus Connect, Oracle, did not have a "preferred name" option available in the software. With that, all Weseman and Wright could do was wait for Oracle to release the programming "patches" that would allow this option to be implemented.
As soon as this happened, they set to work on creating a policy. Wright focused on researching how other campuses used similar policies, and wrote most of the document. Weseman said that the policy would not be as far along as it is without all of his work. While Wright can explain how the policy would be technically implemented, in a good show of teamwork, Weseman can explain exactly why it is important.
"Very much in line with DePaul's mission, part of honoring a person's human dignity is honoring and respecting how they identify and how they refer to themselves," Weseman said.
In that way, the policy would be "hugely important in terms of respectful identification in the classroom," she followed.
Sophomore Spencer Albin saw the big benefit for class rosters. By establishing a preferred name online, a student could "get it out of the way really quickly," he said, rather than having to announce it in class.
Weseman said that, "while this is very much a social justice issue, it is also a justice issue regarding anyone who identifies with a name other than their legal name." This makes the policy relevant to DePaul students using nicknames and to international students.
"My name gives someone a first impression of who I am," said senior Alex Nguyen. Though his legal name is Alexander, like many students, he prefers to use a shortened nickname of it. "Of course I will change my preferred name if the policy is approved … identity-wise, this is really important," he said.
The proposed policy outlines several guidelines for how students may use the feature. Students may only change their preferred name three times while at DePaul. They are also encouraged to update their preferred names at the beginning of a term in order to avoid confusion. Preferred names may not contain inappropriate language, numbers or symbols, except for a hyphen. According to the proposed policy, the Office of Student Records has the final say on the validity and appropriateness of a preferred name. This is in order to uphold the respectability of the policy and ensure no student is misusing it.
It is important to note that a preferred name selection would not constitute a legal name change, nor would the gender marker represent a legal gender change. Legal change updates should be completed through DePaul Central channels. Additionally, a current option exists for students to shorten their legal first name to only their first initial.
"There is no downside to this policy," said freshman Maddy Robertson.
As Weseman said, "you can never solve an injustice with a policy, but this would provide an option that would help a lot of people."