Emanuel apologizes for Laquan McDonald shooting in City Council speech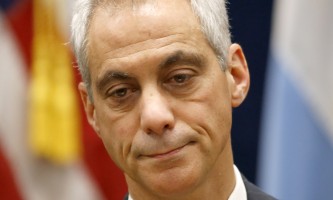 Mayor Rahm Emanuel offered an apology for the 2014 police shooting of Laquan McDonald in a City Council speech Wednesday.  The mayor and Cook County State's Attorney Anita Alvarez have come under fire for their handling of the case, which recently resulted in murder charges for Officer Jason Van Dyke.
"I take responsibility for what happened because it happened on my watch. If we're going to fix it I want you to understand it's my responsibility with you," Emanuel said. "But if we're also going to begin the healing process, the first step in that journey is my step, and I'm sorry."
Emphasizing justice, culture and community, Emanuel's address focused on rebuilding the public's trust in the police department. He also acknowledged the public's mistrust of police and issues of race.
"When African-American mothers, father and grandparents feel it is necessary to train their sons and daughters to behave with extreme caution when they are pulled over by police and to have both hands visible on the wheel, what does that say? We have a trust problem," he said.
Going forward, the mayor said that the American Civil Liberties Union and CPD will evaluate police stop procedures, and criminal justice leaders will conduct a "public and very thorough review" of existing training, transparency, discipline and oversight.
Earlier this week, U.S. Attorney General Loretta Lynch announced a federal investigation into issues of racism in the Chicago Police Department. Emanuel received the resignation of Chicago Police Superintendent Garry McCarthy on Dec. 1.
Protestors today are expected to call for the removal of Emanuel and Alvarez during a walkout at Daley Plaza.