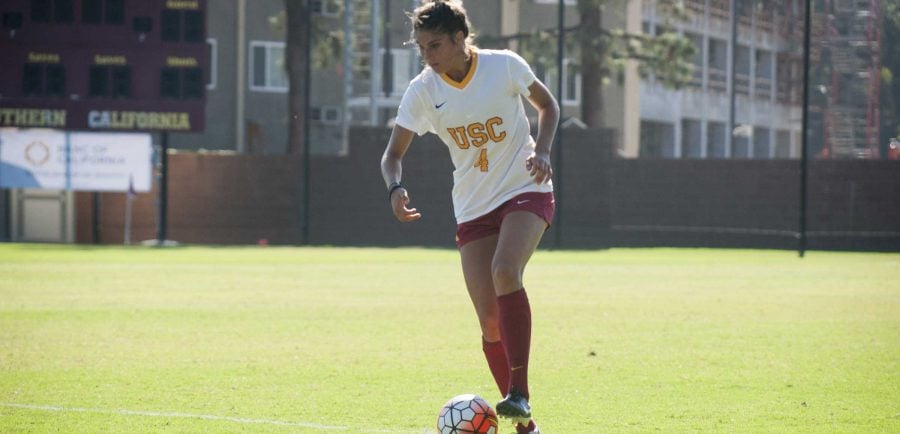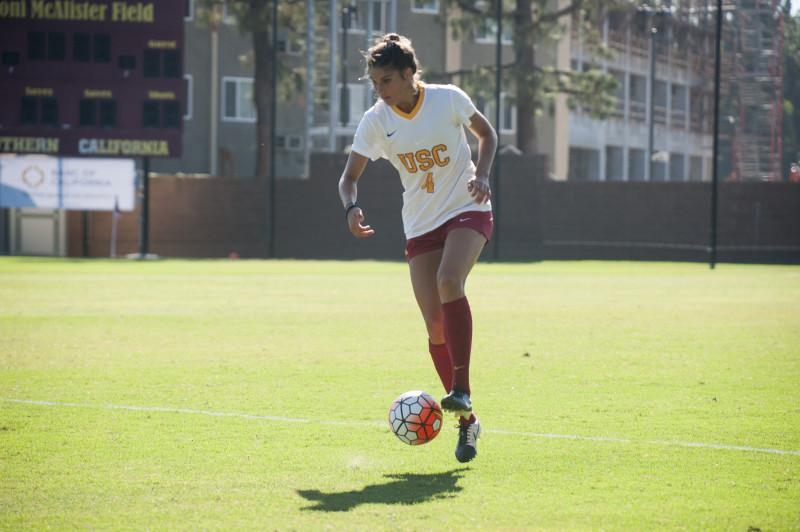 Junior forward Abby Reed transferred to DePaul in 2014 and has put in 17 goals in the net in two seasons. Junior defender Taylor Schissler transferred to DePaul in 2015 and started all 20 games for the Blue Demons. 
DePaul women's soccer has been able to plug holes in their lineup with transfers, as well as recruits, in the past couple of seasons. As they lose four members of their starting lineup, two transfers are poised to fill the open slots.
Kelli Hubly, a senior forward previously from Kentucky, transferred to DePaul before the 2015 season. In three seasons with the Wildcats she had ten goals and seven assists before transerring in 2015. She could have added some width to the Blue Demons' offense in 2015, but Hubly redshirted instead, saving her for the 2016 season.
"Kentucky wasn't a good fit for me, even if I tried to force it to be a good fit for me, it just wasn't," Hubly said. "Soccer-wise I didn't really get along with my coach at Kentucky. It was kind of a forced relationship so finally I decided to transfer."
The transfer gives DePaul another attacker for the 2016 season. With senior forward Elise Wyatt and her school record 35 career goals graduating, the Blue Demons needed a forward to step in.
"I'm definitely a different player than (Wyatt) because I like to stay out wide and my thing out wide," she said. "I'm so different than her because I can help bring other people in to score."
Hubly will have Reed to assist, as well as freshmen forwards Franny Cerny and Madeline Frick who combined for ten goals in their debut seasons.
Another transfer who will start her DePaul playing career in 2016 is Abigail Callahan, a sophomore midfielder and defender from Southern California. She can play either outside back or outside midfielder, where she says she is likely to play  defender. Seniors Brianna Rice and Sarah Gorden are graduating, which leaves two spots open on the back line.
"We are really excited to be adding Abigail to our program," head coach Erin Chastain said in a press release. "She is very athletic, naturally left-footed, and a talented soccer player. She will be a great fit at left back or the wing mid spot for our team."
Callahan wanted to be a film major, which was a primary factor in looking at DePaul. Combined with how DePaul has risen the past few seasons and where she saw herself going, DePaul became her top choice.
"I was looking at a few but DePaul was my top because of its location," she said. "I've only heard good things about it."
DePaul, with its film school and rising status on the national soccer stage, became a top option that offered her a better opportunity than USC.
"I just didn't feel like I was reaching my potential," she said. "I wasn't in the major I wanted to be in and with soccer I didn't feel like I was reaching my potential so I wanted to try something new and get out of California."
Both of the transfers contacted DePaul once they were released, a difference from a few years ago when DePaul barely registered on the minds of top recruits. Hubly didn't look at DePaul and wanted to get away from her Chicago area home for college. But now she'll play close to home with a program on the rise.
"My freshman year (DePaul) wasn't up there so to see they were really getting somewhere so I thought 'Wow, I really want to go there,'" Hubly said. "This is a program that is a good program and it's a good fit for me."