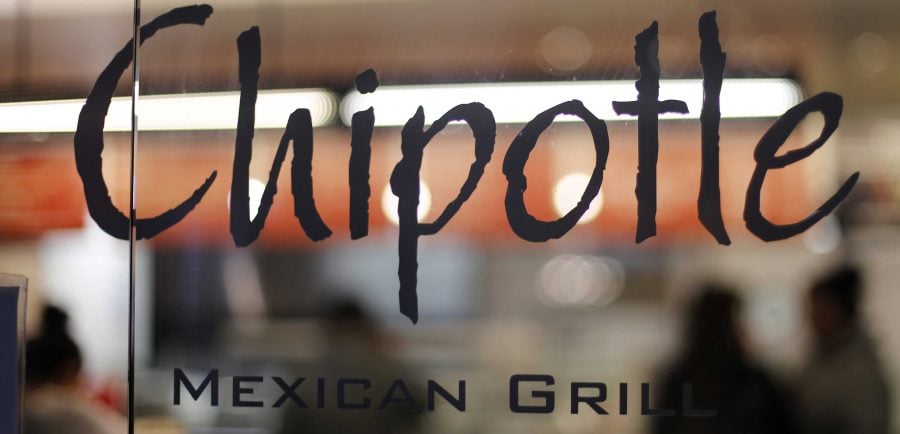 AP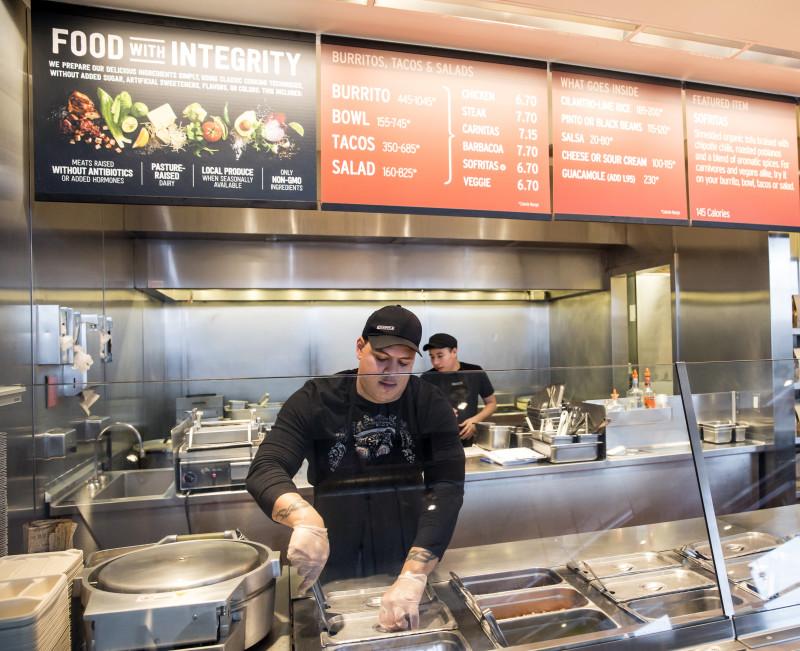 Chipotle's Jackson Boulevard location on DePaul's Loop campus continues to attract droves of hungry students and working Chicagoans. Nationwide, however, the corporate chain is conducting major damage control amidst an outbreak of foodborne illness in late 2015 that affected hundreds of Chipotle customers.
What began in the early 1990s as a small chain in Denver, Colorado has emerged into a powerhouse after McDonald's full-fledged investment in 1998. Chipotle has established itself as a fast-growing, attractive millennial eatery. The company has over 45,000 employees and an international presence with restaurants in the United States, Canada, the United Kingdom, Germany and France.
Chipotle's recent troubles began in October 2015. From October to November 2015, more than 50 customers were confirmed to have contracted E. coli after eating at Chipotle.  While the outbreak was first said to only pertain to stores in Washington and Oregon, the Centers for Disease Control and Prevention (CDCP) reported five additional cases of illness from Chipotle food in Kansas and Oklahoma in November.
Most recently, 80 Boston College students were diagnosed with E. coli. Test results linked the cause to a single Chipotle store on the university's campus.  The Boston Globe reported 143 ill persons affected by E. coli in the area, but some individuals attracting the illness without ever visiting a Chipotle.  The company still has not pinpointed the exact cause of the outbreak.
DePaul junior and former frequent Chipotle customer Danny Lagarce said the recent outbreaks make him wary of eating at the restaurant. "(The outbreak) is not necessarily enough to make me never go back (to Chipotle) again, but I'm branching out to new fast food Mexican places."
Chipotle founder and co-CEO Steve Ells acknowledged the situation's serverity on the "Today Show" in an interview with Matt Lauer Dec. 10.
"We're doing a lot to rectify this," Ellis said.
The bad publicity did not stop with the outbreak of foodborne illness. On Jan. 21, news broke that a civil lawsuit is accusing the chain of "concealing all evidence of the outbreak" at a Chipotle in Simi Valley, California. According to the lawsuit, the Simi Valley location failed to contact county health officials before "disposing of all food items, bleaching all cooking and food handling surfaces and replacing its sick employees with replacement employees from other restaurants."
To counter the widespread bad publicity, all Chipotle stores are closing on Feb. 8 until 3 p.m. to conduct a hands-on national team meeting and further educate employees on proper food handling. Chipotle co-CEO Monty Moran also explained that managers have been given the green light to give predetermined amounts of free food to customers.  Offerings will include free burritos, free guacamole, chips and free fountain drinks.
But Chipotle executives are not stopping with offers of free food and a heavily publicized increase in staff training. In February, the company will transition from a marketing strategy that spent a mere 2 percent of revenue on advertising to a new, tactical approach focused on marketing Chipotle food as sanitary and safe.
Chipotle Mexican Grill's stock has dropped nearly 35 percent in value since the first reports of the outbreak.  Yet despite a fourth-quarter plunge, Chipotle's biggest fund investor, Fidelity's Contrafund, remained loyal to the company. "We held steady our investment in Chipotle, based in part on management's focus on productivity and comparable-restaurant sales," Fidelity's Contrafund portfolio manager Will Danoff said.
Although Chipotle is in the midst of major damage control with some doubting the company's stability, Danoff is correct in acknowledging the company's lack of competition.  Despite being stabbed by an outbreak of great magnitude, Chipotle's major competitors have not seen major increases in profit despite the opportunity to get ahead.
The company's ability to keep afloat and stay ahead of competitors despite the string of foodborne illnesses demonstrates Chipotle's potential to recover its image, but a major remaining hurdle the company faces is identifying the source of the outbreak. Yet the loyalty of customers such as Razo, Lagarce and Westley hints at a positive future for Chipotle.
In the midst of this controversy, Chipotle executives appear optimistic as well. After acknowledging and apologizing for the E. coli outbreak in his "Today Show" interview, Ells did not doubt his company's ability to bounce back from its publicity nightmare.
"We are going to be the safest place to eat," he said.
It appears that even if Chipotle customers do not believe Ells' promises, many are still willing to take the risk. Nothing can keep these loyal customers away from their burrito bowls — not even a norovirus outbreak and an alleged cover up.