Backlash after Beyonce's Halftime Show racist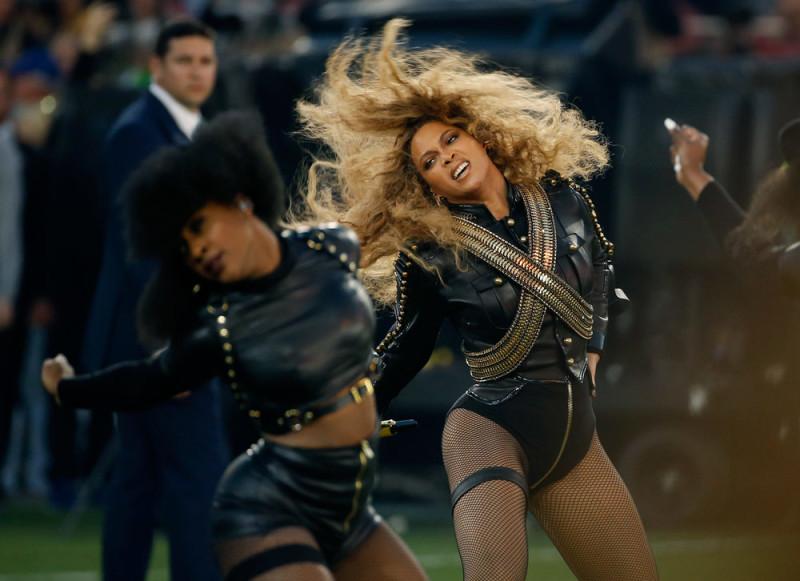 In December 1969, two members of the Black Panther Party were shot and killed in their own beds by 14 officers of the Chicago Police Department (CPD). According to HISTORY.com, police initially claimed the two men — Mark Clark, 22, and Fred Hampton, 21 — had been shooting at officers through the front door before police entered the apartment, but it was later discovered by ballistics experts that the holes in Clark and Hampton's front door were created by police using nails. No officers were ever charged for the crime.
Aggressions by law enforcement towards members of the Black Panther Party were no rarity, and are essentially the same reason the group was formed in the first place. The Black Panther Party was founded mainly as a way for African-Americans to unite and defend one another against police brutality. However, their militant approach was a radical change from Martin Luther King Jr.'s nonviolent resistance. Garbed in black leather jackets and berets, members were often armed, and it was easy for outsiders to consider the group aggressive and intimidating. J. Edgar Hoover, director of the FBI, even called the group the biggest threat to national security at the same time the United States was fighting a war in Vietnam.
So when Beyoncé took the stage at the Super Bowl 50 halftime show with backup dancers garbed in black leather, berets and Afros, it was clear the singer was honoring the Black Panthers. Many angry Americans immediately took to social media to voice their disapproval of the performance. While some complained that Beyoncé was politicizing the Super Bowl, other complaints were just hateful.
David Clarke, a Milwaukee County Sheriff, made headlines for comments he made on Fox Business' "Risk & Reward with Deidre Bolton."
"Them coming out, Beyoncé in those Black Panther-type uniforms, would that be acceptable if a band, a white band came out in hoods and white sheets in the same sort of fashion? We would be appalled and outraged," Clarke said. "The Black Panthers are a subversive hate group in America." Many on Facebook followed suit, posting photos of Beyoncé's performance side-by-side with images of members of the Klu Klux Klan.
These are not fair or knowledgeable comparisons. The Black Panther Party was not a hate group. Organizing and promoting self-defense and socialism is not a crime or a menace to American society. Even worse than Clarke's comparison and the Facebook posts that followed suit is that the Black Lives Matter (BLM) movement faces the same perception problems.
Throughout American history, it has been repeatedly proven that once civil rights gain true momentum, they are painted as radical, hateful and dangerous. Feminists are believed to hate men. Members and supporters of BLM are considered anti-white. But these perceptions are wrong and are the exact reason these movements came about in the first place.
Chicago resident Michael Wortheal, 51, did not see the halftime show as being too political.
"I didn't really think about it at the time," he said. "I thought it was exciting. I didn't think (the Black Panther costumes) were glorifying something that was negative."
The homage to the Black Panther Party was not out of line, nor was it encouraging hate towards white people or violence towards police officers. Black artists should not be penalized for promoting black pride. Some Super Bowl viewers may have felt uncomfortable or insulted by Beyoncé's few minutes onstage, and perhaps they should consider what life is like for those who are insulted and feel uncomfortable every day simply because of the color of their skin.
Beyoncé successfully used the national spotlight to address how racism continues to be a divisive issue in the United States, 50 years after the Black Panther Party was formed. She used that platform to try and educate those who still believe the Party was a dangerous group and a menace to American society. Quite simply, her performance was a declaration that pro-black does not mean anti-white.