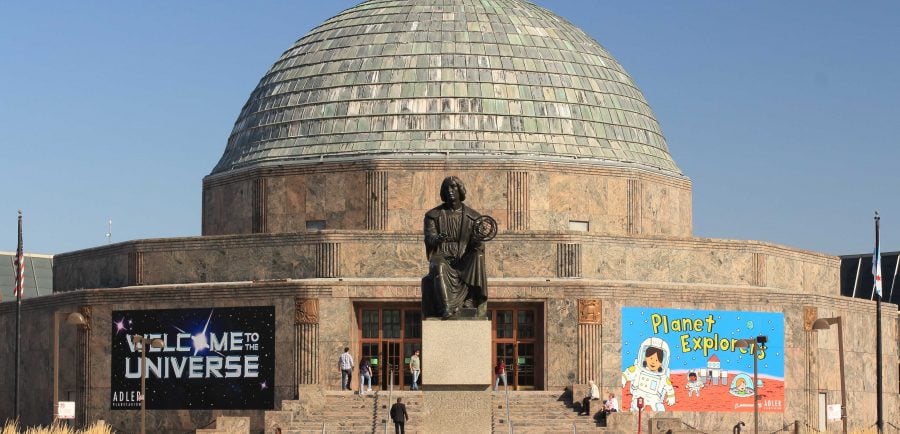 "Free" is one word every college kid is overjoyed to hear, whether it's about food at the Student Center or summer festival admission. However, some students are not aware that they can also get discounted or free admission to many of Chicago's prestigious and loved museums. 
Even though students typically get a higher discount compared to an Illinois resident, the costs can still add up. Other than the Art Institute of Chicago, students are still required to pay their way into most places. The Museum of Science and Industry is a relatively steep $18 for entry, even for students. More museums follow suit to the Museum of Science and Industry, like the Museum of Contemporary Art and the Adler Planetarium. The benefit of going to DePaul, though, is that every student technically classifies as an Illinois resident, which scores some major perks: free days at many of these museums.
Catrien Egbert, a junior at DePaul, is ecstatic about the museum free days, and plans on attending many of them. "I am very excited," she said. "I know a big complaint with museums are cost and accessibility, and I think free days give residents a chance to experience what otherwise could be too expensive."
Egbert is an intern at the Chicago History Museum (CHM) where she is working on a project called "Forty Blocks: The East Garfield Park Project," which is designed to teach kids about how museums work and record history. Egbert, who works closely with the museum, gets a unique perspective on free admission days.
"The Chicago History Museum is actually always free to DePaul students," said Egbert. "We have membership to the museum, programming and research center with tuition. However, I've definitely seen an increase in interest in the CHM as a result of this free day museum hype, so I think that's terrific."
Egbert is also a strong advocate for people taking advantage of free admission days at museums. Since she is so involved with the CHM by researching and conducting meetings (her first was with Amara Enyia, a previous mayoral candidate) Egbert knows how much significance and value museums offer to residents.
"I love the idea that history is best told by those who actually experienced it," said Egbert. "Museums, particularly museums like the CHM , strive to make the sometimes intangible history personal through stories and experiences. I love that, and I think that community and individual history telling is so important."
Bethani Randolph, a DePaul student who studies art, also benefits from the museum's free admission, especially when it comes to the Art Institute. The Art Institute was voted No. 2 in Top Ten Museums of 2015 by Trip Advisor.
"I think having a free museum definitely helps us students," Randolph said. "We're broke and just want to better our skills. Having the opportunity to see free art is always a game changer."
As of the 2015-2016 academic year, all current DePaul undergraduate students get free admission into the Art Institute, which includes world-famous paintings such as "American Gothic" by Grant Wood. Originally, students were required to go on Thursday evenings to gain free admission or pay $16 admission at any other time.
A special Van Gogh exhibit opened Feb. 14 at the Art Institute.  This is the first time all three "bedroom paintings" by Van Gogh will be in the same place in North America, making it a priority for those visiting the museum. Although the exhibit is an extra $15 (in addition to general admission, which DePaul students don't have to pay), Randolph said she's definitely taking a trip there to see it.
"I've only gone to the museum once this quarter, just because I'm too cold and lazy," Randolph said. "But I will be going to see the real-life Van Gogh room soon."
There are several other lesser-known museums in Chicago for students to take advantage of. Numerous art museums, like the National Museum of Mexican Art in Pilsen, showcase pieces from local artists that showcase neighborhood culture. The museum, which also includes bilingual stories to describe the art, relies on donors for their funding, which makes admission free to Illinois residents.
The Museum of Science and Industry, which is the largest science museum in not only the United States but also the Western Hemisphere, is home to many exhibits that promote inquisitiveness in science and technology. Boasting over 35,000 artifacts, 400,000 square feet of space for exhibits and interactive activities like a flight simulator, the museum is a must-see destination in Chicago. Luckily, Illinois residents still have a free day left on Feb. 29 and several in the early summer.
"The Museum of Science and Industry is one of Chicago's most famous museums and rightly so," said Amanda Bergeron, a junior at DePaul. "When it comes to free admission days, it is always my go to."
This museum offers plenty of accessible, interactive events and activities, like a "Science Snoozeum" (an after-dark museum visit) and a mirror maze. Bergeron has had an affinity for the museum ever since she was young.
"I always love going there to see the new exhibits while re-experiencing the ones I loved as a kid," Bergeron said when asked about the reasoning behind her choice. "The renovations they did these past years really makes the entire place easy to navigate. My favorite place within the museum has to be the interactive storm and avalanche area. So many buttons, so little time."
Whatever the individual's taste is, Chicago surely has a museum to satisfy each need. There are dozens of museums that are free every day of the year for Illinois residents and Chicago college students, but people should take advantage of the free admission days that don't come as often. Besides, no broke college kid should skip out on anything that doesn't cost a cent.
Adler Planetarium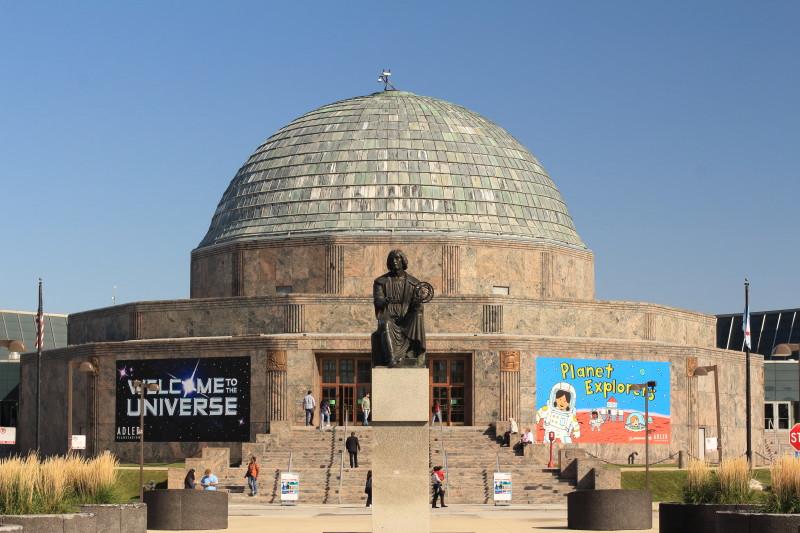 The Adler Planetarium, which is the Western Hemisphere's first planetarium, opened in 1930. Named after Max Adler, a Chicago businessman, the museum offers several featured shows such as "Cosmic Wonder"," which details the creation of space and the universe. If that doesn't sound like your thing, there are also exhibits ranging from the exploration of the solar system all the way to taking a peek through high-tech telescopes.
Free Admission: February 15-17, 22-24, 29
Art Institute of Chicago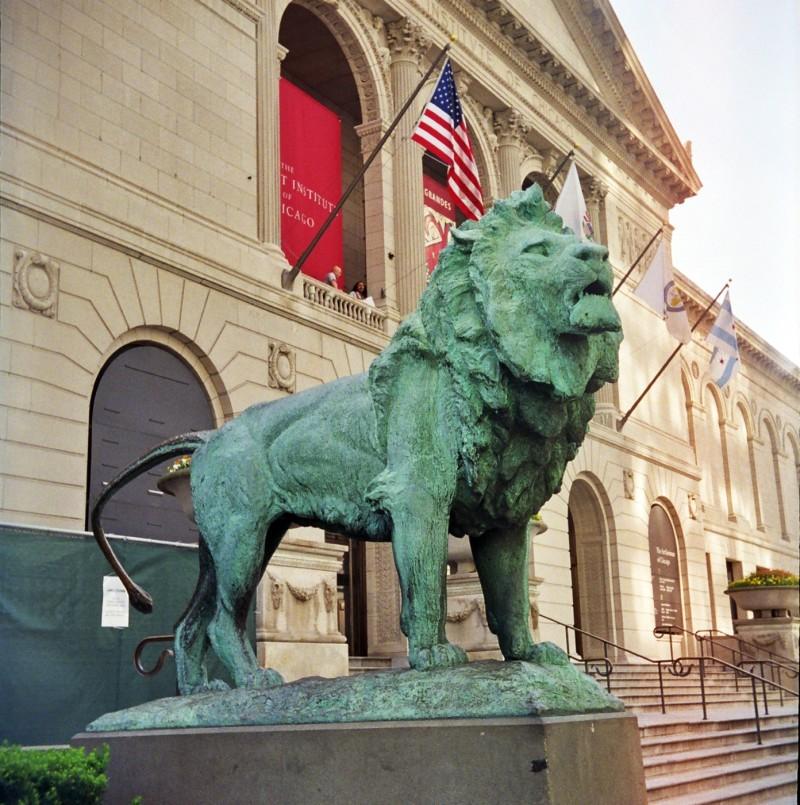 The Art Institute of Chicago sticks out as a city favorite. No matter what kind of art you like, whether it be watercolor paintings, Greek sculptures, or photography, the Institute has it covered. Often regarded as a world-famous museum, the Art Institute of Chicago offers pieces from historically-prestigious artists like Van Gogh, Andy Warhol and Picasso. The museum scene from "Ferris Bueller's Day Off" was also filmed here, so anyone can find his or her inner Cameron Frye.
Free Admission: Every day for DePaul undergraduate students
Museum of Contemporary Art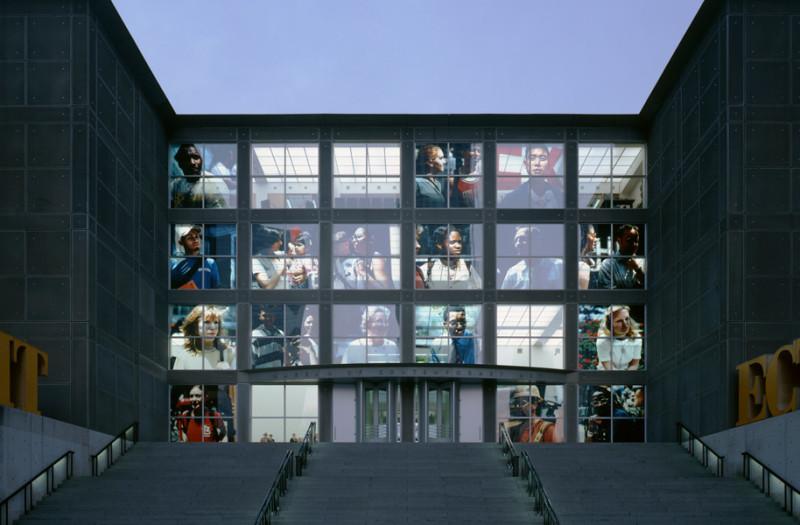 The Museum of Contemporary Art, one of the largest of its kind in the world, has had a lot of "firsts" since it opened in 1967. An exhibit featuring Frida Kahlo, a well-known feminist Mexican painter, had its first U.S. debut here, as well as Jeff Koon's first solo exhibit. Koon is typically recognized for his use of balloon animals and stainless steel. Just last year, the museum hosted an incredible David Bowie exhibit, which featured artists like Andy Warhol.
Free Admission: Every Tuesday
Peggy Notebaert Nature Museum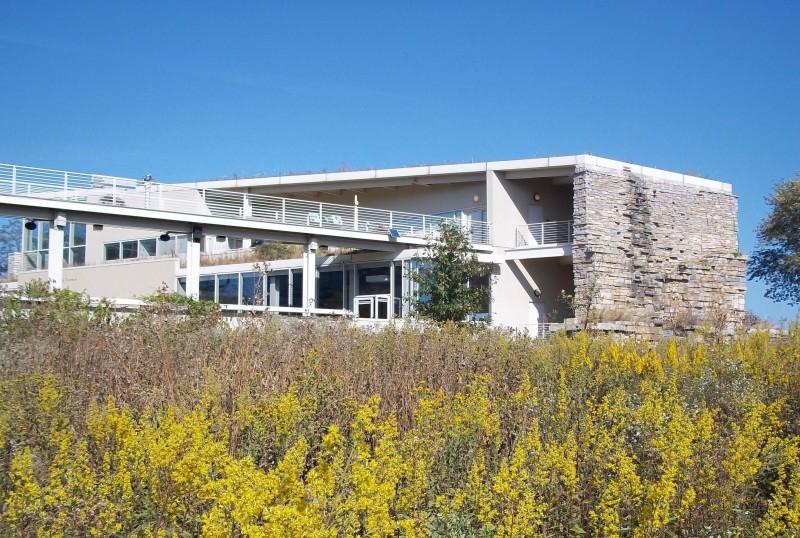 The Peggy Notebaert Nature Museum, which relocated to Lincoln Park in 1894 after being destroyed by the Great Chicago Fire of 1871, offers many collections that touch upon almost anything science or nature related. Additionally, the museum has several classes for students to take, like "Butterfly Haven Yoga" or "Nature on Tap." The Lincoln Park Zoo and the Lincoln Park Conservatory being within a 10 minute walk from the museum is just a bonus.
Free Admission:  Every Thursday
Field Museum of Natural History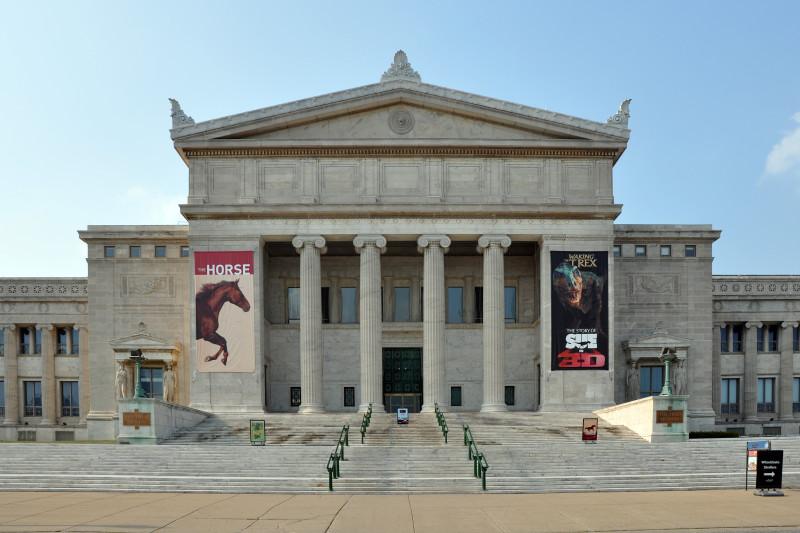 Commonly referred to as the "Field Museum," the Field Museum of Natural History has been open for roughly 120 years. Originally designed to expand the cultural and educational facilities of Chicago, the museum continues this goal by consistently bringing new exhibits to the table like "Pacific Spirits", an exhibit that showcases ceremonial masks from Melanesia, a subregion of the ocean near Paupa New Guinea.
Free Admission: February 1-29
Shedd Aquarium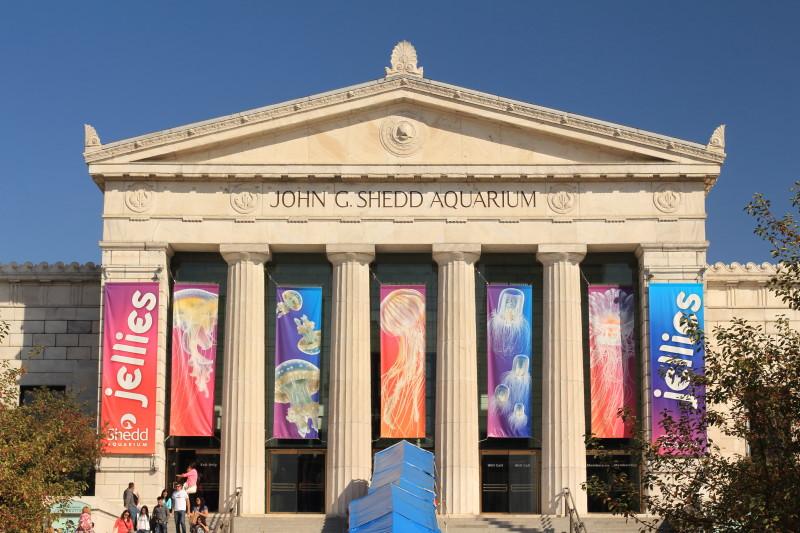 The Shedd Aquarium is a place where fish really are friends. The aquarium was initially funded by John G. Shedd , the second chairman of Marshall & Company, in 1930. Unfortunately, Shedd never got to see the aquarium before he passed away shortly after donating $2 million for the project. Designed loosely after "Neptune's Temple," the aquarium combines gorgeous marble architecture and an abundance of different types of sea creature exhibits to create a rewarding day trip.
Free Admission: Feb. 15, 16, 22, 23, 29