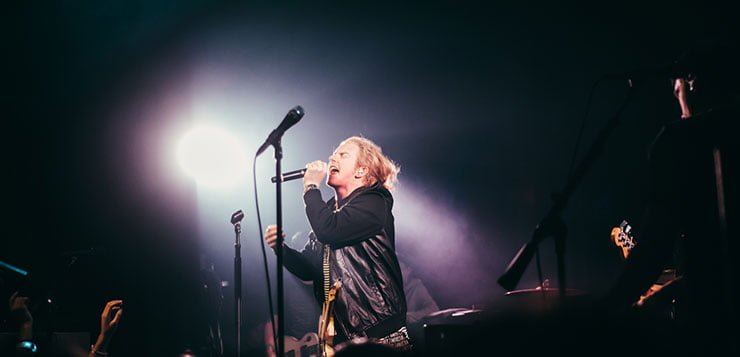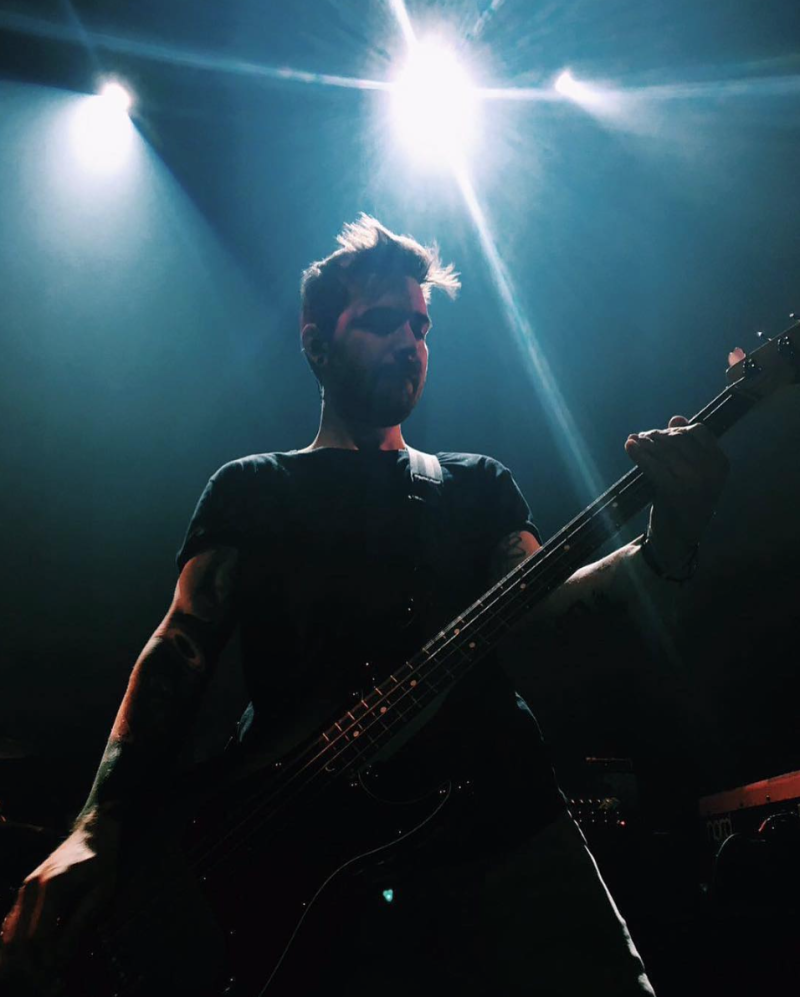 "We want to make this room as hot and sweaty as possible," We the Kings frontman Travis Clark said to the room of cold DePaul students who had ventured through the below-freezing weather outside.
The Florida-based band performed at Polarpalooza, a concert organized by DePaul Activities Board (DAB). The organization has hosted numerous concerts in winter quarter previously, but this was the second to be held under the name Polarpalooza.
Polarpalooza was the band's first performance of 2016 and the band was chosen after a process in which DAB receives a potential list of bands that fall within their budget, and from that list, create a survey sent out to the student body.
"There's some logistical work that DAB has to do, but we really try to base it on student input and who students want to see," Laurel Pierce, the Arts & Entertainment Coordinator for DAB said.
DAB handed out 499 of their available 500 tickets, and saw a "great" turnout according to Pierce.
Part of the turnout were students who had previously not listened to We the Kings, and instead went because DAB offered students free tickets.
"I came because it was a free concert and my friends invited me," DePaul freshman Gabe Bustoz said. "I've heard they're good, though."
Other students attended for nostalgic purposes, including DePaul sophomores Cate Morrow and Katie Capparelli.
"Check Yes Juliet was my jam in middle school," Morrow said, admitting that she does not listen to the band much anymore.
"I used to listen to them and after I found out they got booked I picked them up again and listened to them on Spotify," Capparelli said.
We the Kings began their performance with their recognizable song "Skyway Avenue," off of their 2007 self-titled release, and followed it up with "She Takes Me High" off of 2009's "Smile Kid," and "We'll Be A Dream," a song the band released featuring singer Demi Lovato.
"Demi has a much better voice than me," Clark said before starting the song where he sang Lovato's parts in addition to his own.
Throughout the band's 90 minute set, Clark and the rest of the band were highly energetic and made sure to interact with the audience, encouraging them to dance on each other, jump up and down and jokingly instructing them to fist fight with one another.
One of the highlights of the show was when Clark brought his wife, Jenny, and newborn baby, Kinsley, on stage to perform a song he wrote about Jenny for their wedding.
When Clark's wife emerged with their sleeping baby in her arms the crowd burst into cheers, but quickly silenced themselves in order to not wake Kinsley.
After performing "Jenny's Song," the crowd burst into quiet snaps.
"That's probably the most respectful thing I've ever seen in my life," Clark said to the crowd about their reaction.
"My favorite moment was when Jenny and Kinsley came on stage," Olivia Wright, a freshman at DePaul said. "I'm used to just seeing them on Instagram."
Despite having fun at the concert, Wright no longer considers herself a massive fan of the band, having grown past them in the past few years.
"If I was asked a few years ago (if I was a massive fan), I'd say 'hell yeah,'" Wright said.
Clark and the rest of We the Kings seemed aware of the fact that they are nostalgic for many people, especially as they hyped up their last two songs, a cover of Jimmy Eat World's "The Middle," and We the Kings' most popular single "Check Yes Juliet," also off of their 2007 self-titled release.
"This is the moment," Clark said, before launching into the song that set the rest of the large crowd into a frenzy.
Although some students attended solely because it was a free concert, most were in agreement at the end of the night — We the Kings put on a phenomenal show.
"They were so interactive with the crowd," Pierce said. "They really had people energized the whole time. Sometimes artists can lose momentum, but they really kept the energy up. I thought there was such a cool connection between the crowd and the artists."
"The show was a lot of fun," Wright said. "It was like my middle school dreams came true."