Blue Demons continue to frustrate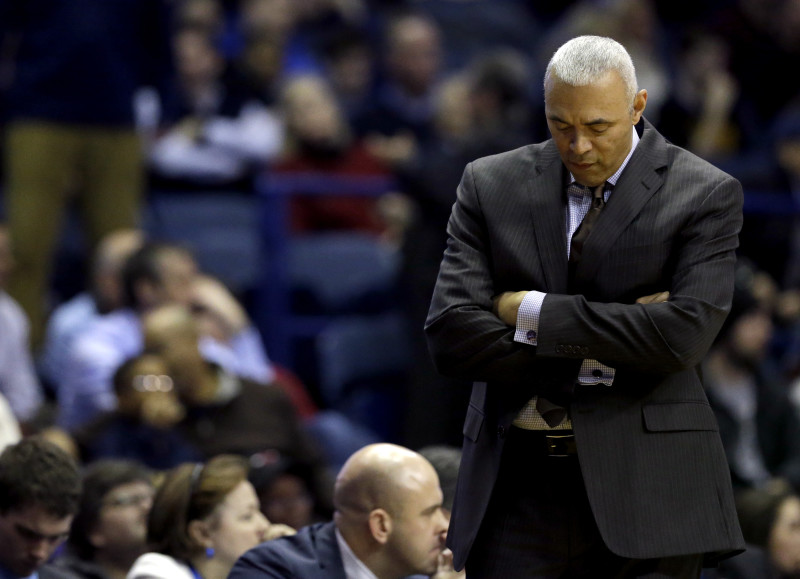 DePaul men's basketball head coach Dave Leitao's favorite recurring phrase this season has been, "Rome wasn't built in a day." It's a reminder for patience when rebuilding the program that has been the cellar of the Big East since Leitao left in 2005. 
Rome was not built in a day, but it also was eventually built. DePaul's progress this season cannot be seen as linear, but rather a series of ups and downs that have made this team frustrating to watch. This past week was the epitome of those feelings as they lost at St. John's, the only team who had been winless in the Big East until that game and put in an uninspiring performance against Marquette in a 73-60 loss.
What's frustrating is that four games ago, DePaul took out the No. 11 team in the nation with a 77-70 win. Their defense held national player of the year Kris Dunn to minimal impact, and they looked like a team on the cusp of turning the corner. Four losses later, however, and the good feelings from that game are gone.
The team is expected to go through road bumps when a new coach comes in, especially one like Leitao. Leitao took the focus off the offense and put it on the defense, which actually has paid off. The Blue Demons are up 30 spots nationally in adjusted defensive efficiency on KenPom, as basketball statistics ranking service. It's a stat that takes into affect their defensive performance and puts it against the rankings of the offenses they play.  The defense is better than it was a season ago.
The offense, however, is down almost 100 spots than it was last year. In Oliver Purnell's last season as head coach, DePaul was ranked No. 111 in adjusted offense efficiency and have regressed to No. 204 after this weekend's games. It's a microcosm of DePaul's 2015-16 season. One area takes a step forward; another area takes a step back.
The expectations for this season were never high and Dave Leitao deserves more than a season to be looked at overall as a coach. His recruits, of which there are four coming in next season, will tell the story of his second tenure at DePaul. This season, however, will be judged on if there is a semblance of a culture change, on if DePaul is moving forward.
Record-wise, they're not. They're playing a tougher schedule and have beaten better teams, but they're also still losing to teams they should beat, like St. John's. In terms of momentum, they're not, since they've gone on a six-game losing streak and a four-game losing streak after beating a ranked team. That's where the frustration lies. They've shown themselves to be good enough to beat No. 20 George Washington and No. 11 Providence, but not good enough to sustain it in later games.
The four games that DePaul has left in the season need to show consistency. Barring a miraculous Big East tournament run, they're not going to make any postseason tournament. But if they can show some consistency in the final part of the season, maybe some of the optimism that manifested itself at the beginning of the season can start to reappear.