St. Vincent's DeJamz meets reality TV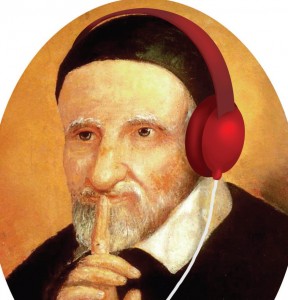 Reality TV is a guilty pleasure for most Americans (it's okay, you can admit you want nothing more than to binge watch another season of "Keeping Up With the Kardashians"). There's nothing like watching people who have trainwrecks for lives (despite how much money they make) to make me feel better about my own.
But reality TV has gone a step further, and given me another guilty pleasure, as reality stars began releasing music. Okay not all of it's guilty pleasure worthy (really only Paris Hilton's album), but it's so fun to listen to anyway. Here are some of my favorite songs by reality stars.
1. Paris Hilton — "Nothing in This World"
Surprisingly to some, Paris Hilton's pop music career was incredible. The heiress and star of "The Simple Life" released a 2006 album "Paris," which had really fun singles including the best of them, "Nothing in This World."
2. Heidi Montag — "More is More"
Not only was Heidi Montag one of the worst characters on "The Hills," but she is also one of the worst pop artists of all time. This song sounds exactly what you would think it sounds like when you see that it's performed by Heidi Montag.
3. Stallionaires — "Does She Love Me"
Besides my personal favorite, Paris Hilton's "Nothing in This World," "Does She Love Me," is one of the best songs on this list. It's actually enjoyable music and doesn't sound like pure garbage.
Stallionaires was partly comprised of brothers Ahmad and Kamal Givens, also known as Real and Chance respectively, who were contestants on the VH1 "Flavor of Love" spinoff "I Love New York," and then went on to star in their own show "Real Chance of Love."
4. Brooke Hogan  — "Hey Yo!"
In the mid-2000s, Brooke Hogan became fed up with solely being known as the daughter of Hulk Hogan, and for some reason decided to start a pop career. The "Hogan Knows Best" and later "Brooke Knows Best" star released this song in 2009, and just like watching her family's personal struggles in their reality shows, it was painful to sit through.
5. Kim Kardashian — "Jam (Turn It Up)"
This is the only part of Kim Kardashian's highly-publicized life that she actually doesn't want attention for, and after listening to "Jam (Turn It Up)," I really can't blame her. This song is pure garbage, and I wonder what Kanye thinks about it.
6. The Scott Brothers — "Hold On"
The Scott Brothers, better known as The Property Brothers, are the latest in a long string of reality TV stars to release music. The video for their country song was released Feb. 10 was weird to say the least, and about as watchable as their annoying show.
It shows a bunch of families reuniting, and at the end of it, Drew and Jonathan Scott are weirdly sitting among the families, smiling and being strangely instrusive, just like on their show.