Despite negative reviews, 'Fuller House' has still got it, dude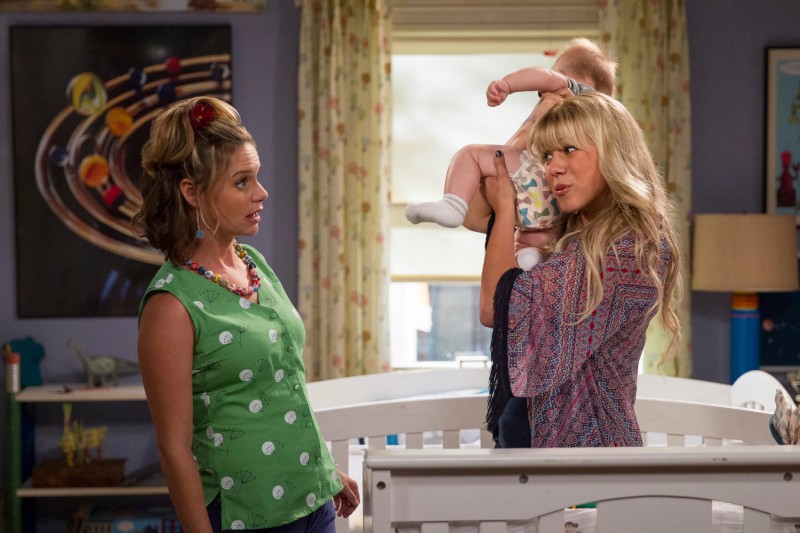 "Everywhere you look" there's another negative review of "Fuller House." The recent reboot of the '90s sitcom has become one of the most critically panned new shows this year, which only makes sense. "Full House" was never a critically-beloved show, and it's ridiculous to expect any better from the reboot.
The original series focused on the recently-widowed Danny Tanner, whose brother-in-law, bad-boy Jesse Katsopolis and best friend Joey Gladstone move in to help Danny raise his three daughters, D.J., Stephanie and Michelle.
"Fuller House" follows the exact same premise. Oldest daughter D.J. Tanner is recently widowed and raising her three sons as a single mother, until her musician sister Stephanie, who takes the place of Uncle Jesse, and her bizarre best friend Kimmy Gibbler, who takes the place of Joey, decide to move into the same exact house from the previous show and help her out.
The show isn't treading new ground, and it's obnoxious to expect it to. Its predecessor was formulaic as well — every episode culminates on a happy ending, and the plot lines can be predicted with just a minimal knowledge of the show.
"Full House" wasn't a critical success that will go down in history books as one of the greatest shows of all time, but its strength lies in the fact that it featured a cast of loveable, goofy characters, who frequently got into dumb situations and always finished each episode with a hug. That was what gained the show its massive fan base, rather than being a critical darling.
"I freaked out," DePaul junior Gabrielle Hillman said about when she found out the show was being rebooted. "When I first saw the commercial I burst out crying and re-watched it 100 times."
Many fans weren't expecting the show to be good — they just wanted an opportunity to catch up on characters that they loved and grew up on.
"Of course (the show) was going to be bad, but I owed it to my childhood self to watch it," Hillman said. "Although it's not the greatest show ever, I was raised on 'Full House' so I will always be a fan."
Producer and star of the show John Stamos recently responded to a negative review by James Poniewozik of the New York Times on an episode of "Late Night with Seth Meyers."
"James, it's 'Fuller House,' not 'Room' for God's sake," Stamos said.
The show, which was recently renewed for a second season, has been critiqued for having little to offer anyone who isn't a diehard "Full House" fan, but the show was obviously made specifically for "Full House" fans. The reboot frequently references old catchphrases, old characters (including Michelle Tanner and Harry Takayama), uses similar opening credits with photos from the original show and even features clips of scenes from the original show.
"I don't see it drawing in any new audiences," DePaul sophomore Alden Knight, who watched all of "Fuller House" in two days, said. "It's a nostalgia trip. The show really relies on plot lines from 'Full House' — cues that wouldn't really make sense (or at least translate well) to audiences who hadn't see 'Full House' beforehand."
Ultimately, the show wasn't made to become a new, successful TV show, but rather to retread the past. No, it won't rank up as a great TV show, or even a good TV show, but it's a fun one to watch, and for most fans, that's all that matters.
"The show brought back many memories and is definitely worth watching if you want to relive a part of your childhood," DePaul junior Jordan Lorenz said. "I wanted to see a blast from the past, and bad reviews weren't going to stop me from watching it."