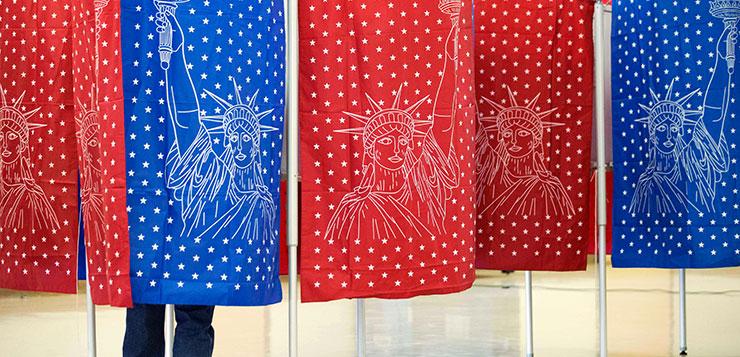 Quick facts:
What's at stake: 156 Democratic delegates, 69 Republican delegates.
Who's ahead: Polls last month gave Clinton a wide lead, but more recently, they've varied, with some giving Sanders a lead. On the Republican side, Trump leads with Cruz in close second, according to YouGov.
More on the Illinois primary:
What a primary election is, and more things you should know
Races to watch today
How so-called outsider candidates Bernie Sanders and Donald Trump are alike
And more in our election archives
Our reporters:
Editor-in-Chief Matthew Paras (@matthew_paras), covering Bernie Sanders
Print Managing Editor Megan Deppen (@megdeppen) and Multimedia Editor Mariah Woelfel (@mariahwoelfel), covering Hillary Clinton
Digital Managing Editor Kirsten Onsgard (@kirstenonsgard), covering campus and race updates.
News Editor Brenden Moore (@brendenmoore13), covering Anita Alverez
Staff Writer Emma Krupp (@emmakrupp1), covering Kim Foxx
Follow The DePaulia on Twitter and Snapchat (thedepaulia) for updates.
//