SWMRS and The Frights headline at First Ward at Chop Shop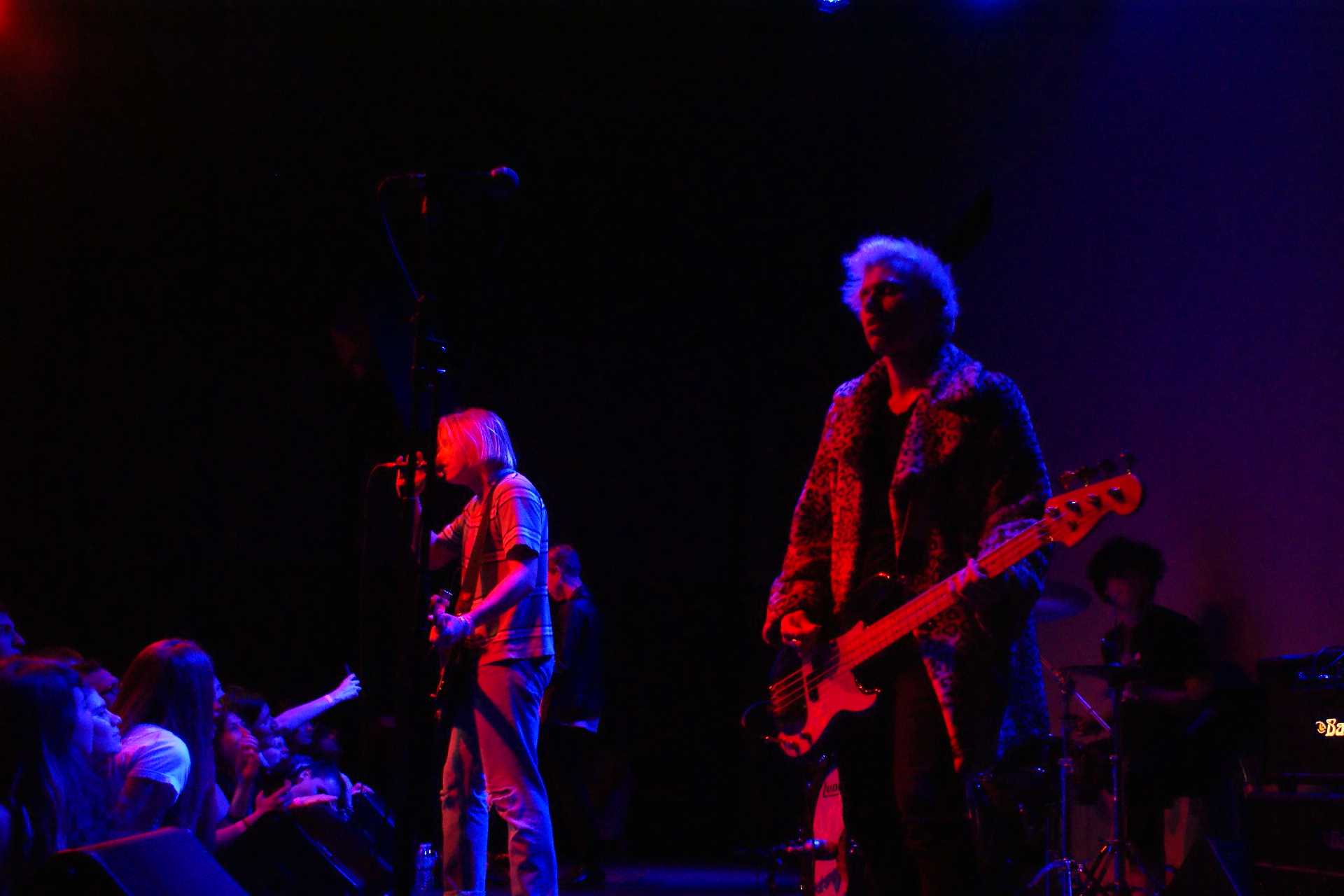 Although I'm still relatively young, sometimes the feeling old age (well, older) is inescapable. In a few months I have to start worrying about health insurance, 401ks and finding an actual, adult job. Sometimes I wish I could have a night where I feel like a carefree kid again, and thankfully that happened at the show headlined by SWMRS and The Frights at First Ward at Chop Shop on March 17.
The opening band was The Symposium, a Chicago band that at points sounded almost identical to The Strokes due to their keyboard parts and guitar riffs. The band was able to perfectly balance a relaxed sound, while also performing a super fun set, and were ultimately more engaging than most opening bands normally are.
The Frights played second, and although I had never listened to them prior to this show, watching them made me wish that I had. Their set, which was their first time ever playing Chicago for the San Diego band, was one of the most fun I have ever witnessed, with constant crowd surfing to their fast, energetic music.
It was interesting to listen to their recorded music after seeing them live, as they come across differently, the live set is more energetic and old-school pop punk (loud and fast), while their recorded music (especially their new album "You Are Going to Hate This") is unique and embraces different sounds, but both are still fantastic. Also, it's notable that both The Frights and SWMRS defy the odds of pop-punk, as all of their songs sound unique, which is incredibly rare in the highly repetitive genre.
SWMRS continued the fun, as they tore through songs off of their recently-released album, "Drive North." Although the band played with a passionate youthful energy, which reminded me of why I started loving punk music when I was a teenager, they also performed like seasoned professionals, as guitarists and vocalists Max and Cole Becker effortlessly crowd surfed while still performing, Max crushed guitar solos throughout the set and bassist Seb Mueller and drummer Joey Armstrong performed phenomenally as well.
A highlight of SWMRS' set was their performance of "Drive North," the fourth single off of their latest album, which is about their appreciation for their own, local music scene in the Bay Area. Cole Becker reassured the crowd of the importance of their own local scene, noting that "Chicago is keeping rock n' roll alive."
In addition to both of the bands making me feel young again by reminding me of my initial endearment towards punk rock, SWMRS also performed "Tito Don't Give Me Stinkeye," a song inspired by one of my favorite shows as a kid, "Rocket Power."
Ultimately, my only complaint is that I wish I could go to a show like this every night. Instead of people standing in the back and checking their phones while somehow also having their arms crossed in front of them, this was a show where neither the crowd, nor the bands are concerned about superficiality, and the main point was having fun.