Three men's basketball forwards transfer due to lack of playing time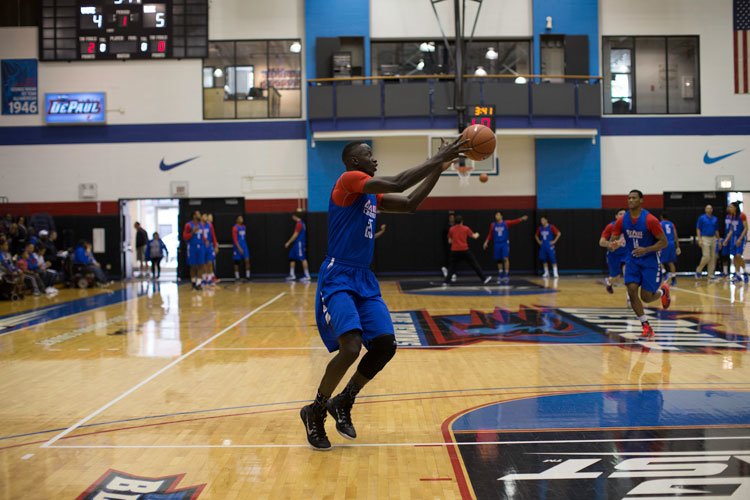 Fred Scott couldn't jump. He tried running, but when he attempted that, a sharp pain hit and it felt like his foot was on fire.
The foot problems limited him in practice and he saw little playing time in his freshman year.
But when he finally decided he wanted to transfer from DePaul, it was because of all the things that soured the experience.
"I was very limited and (the coaching staff) just told me to keep going," Scott said. "One of the coaches even asked me if I was even hurt and that was really negative towards me, because I was dealing with something that no one could understand."
Three freshmen forwards, Oumar Barry, Develle Phillips and Scott, have decided to transfer following the 2015-16 season. All three cited playing time as a reason for asking for their release.
In Scott's case, however, playing time wasn't the only reason. He also said that he suffered through a Plantar wart in his left foot that limited his ability to play, but felt like he was not taken care of like he thinks he should have been.
"I made the decision (to transfer) about two weeks ago," Scott said. "I didn't feel like I was given the best opportunities, especially coming off of the injury. Coming back wasn't looking too good and I wasn't able to compete every day because I was injured most of the time."
Scott said he had a Plantar wart over the summer that limited his play, but he got it burned off by his doctor. A Plantar wart is a skin growth caused by a viral infection in the top layer of the skin that can cause irritation and minor pain depending on the location.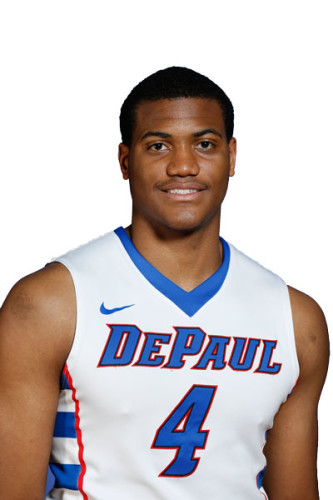 After getting the initial condition treated, Scott said the condition came back in the form of multiple warts and he said he was limited on the court because of them.
Scott also said his frustration came from being misdiagnosed until he went to go see his doctor who originally diagnosed the Plantar wart over the summer. He had the original wart burned off and was able to return to the court in time for the season to start, but was only featured in four non-conference games. Then, he said, the foot injury continued to worsen.
"There was a side of my foot that was very tender and it felt on fire," Scott said. "I tried to see (DePaul's) doctors and they kept telling me 'they're just foot calluses.'"
Scott's original doctor diagnosed the Plantar warts and gave him medicine, which he said allowed his foot to heal and now "feels better than ever." However, he said he still felt like the coaching staff didn't understand what was going on with his injury.
"I felt like they were trying to punish me for going to my own doctor, saying I was doing my own thing, and that just threw me off," he said. "I felt like my injury was no joke because this is my career. I wouldn't sit out just to sit out, but they just seemed to take my injury as a joke."
Phillips, who was Scott's roommate, confirmed that Scott had foot problems, and said that he had to help walk Scott to early morning meetings. Phillips came to the decision independently to transfer, citing playing time.
"I thought I would get more chances to prove myself on the court this season," he said. "Based on the meetings we had I didn't think I'd get more playing time next season."
Phillips also struggled with an injury that kept him out of the opening scrimmage in the preseason, but was able to play the majority of the season. He averaged three minutes a game.
Phillips and Barry were recruited by former DePaul head coach Oliver Purnell, and stayed true to their commitment during the transition to Dave Leitao in March. Barry was similar to Phillips in that he felt like he would be able to see an increase in playing time elsewhere.
"I thought I could get some playing time but it didn't work out that way," Barry said.
Scott was Leitao's second recruit and was announced that he signed with the program on July 2, the last member of the 2015-16 squad to join. All three of the DePaul freshmen are undecided where they'll play next. If they transfer to Division I school, they'll most likely have to sit out an additional year due to NCAA transfer rules.
"I just thought that when I came to college (the coaching staff) were going to take care of me, that they were going to be father figures," Scott said.
The DePaul men's basketball coaching staff was unavailable for comment for this story