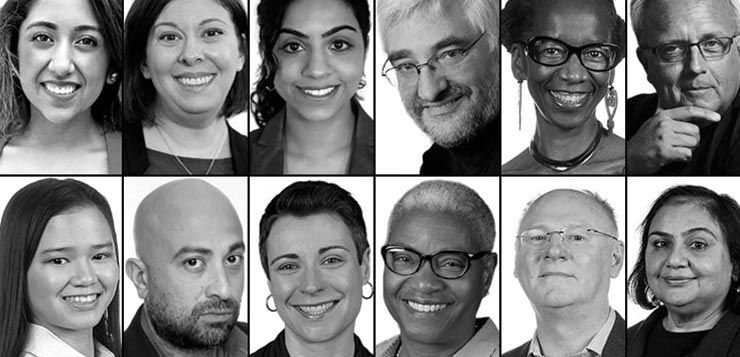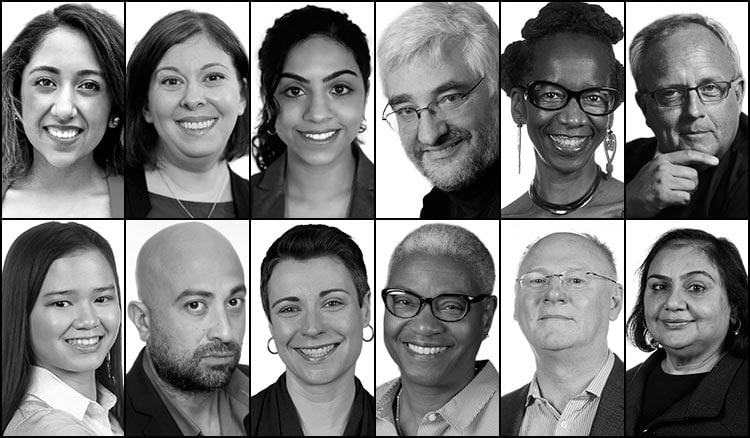 Jacqueline Martinez has always had one foot on an airplane and the other in a classroom, traveling to the Middle East, South America, Europe, Southeast Asia, Washington D.C. and New York, within her time at DePaul. So it was no surprise to her that she had to fill out her application for the TEDxDePaulUniversity event on April 29, while on a flight to the U.N. Delegation in New York.
TEDxDePaulUniversity is an independently organized event where Martinez will speak about comparative international educational practices along with 11 other speakers, consisting of students, faculty, staff and alumni who will be presenting their own, different "ideas worth spreading" around the theme "What must be done?"
TED is a nonprofit organization dedicated to spreading ideas, usually presented by speakers in powerful talks about everything from global issues to science that are about 18 minutes or less. TEDx is different from TED because it is smaller and community-based, and different organizations must apply for a license in order to host the event.
The idea for the theme "What must be done?" came from integrated content manager for the Office of Public Relations and Communications Wendy Smit. She had been working on another project for work and watched a video called "The Name Above the Door," which illustrates and discusses the question posed by St. Vincent DePaul, "What must be done?"
"I was like, 'Wow, that would be great if we had all these amazing talks on this idea,'" Smit said. "Encompassing that theme was a huge part of what we looked for but at the same time, we also tried to make the theme broad and abstract enough that a lot of different things could fall into that category."
After the theme was selected, it was time to apply for the license and select the speakers. TEDxDePaulUniversity has been a year in the making. Smit applied for the license in October 2014, but didn't actually get it until this January.
To select the speakers, a committee was created consisting of one person from seven different departments at DePaul. Each applicant was reviewed by three individual people on the selection committee and was then judged out of a possible 120 points. Points were awarded based on four key elements: the applicant's ability to focus on the theme, whether the topic challenged ideas, if people would be interested in the topic and storytelling ability. The top 15 percent were then told they had been chosen to speak at TEDxDePaulUniversity.
Martinez never thought she would be able to say that she is going to give a TEDx talk, and she was nervous leading up to the event
"I think most people think that because you're selected to give a TED Talk, in some shape you're almost prepared for it, but you're most definitely not," Martinez said. "Sharing your story is one of the most difficult things that anyone can do, especially when they give you eight minutes. But I think it will also be a great opportunity for me to reflect on my four years at DePaul, so I'm also really ecstatic."
Associate professor Alyssa Westring can relate to Martinez. She has also been selected to speak at the event to talk about women who have careers within medicine and other areas of the science industry, and has had her first rehearsal with speaking coach Deborah Siegel.
"It was great and also terrifying, because Deborah brought up a lot of really interesting things that I hadn't thought about to make it a more compelling talk and a more interesting story that are going to require me to be a little more authentic and personal, as opposed to just giving a research talk," Westring said. "I think she's absolutely right but it's not in my comfort zone as much so I'm still working on it."
Associate professor Derise Tolliver, on the other hand, felt a range of emotions from joyful and peaceful to anxious and scared when she went to her first meeting with Siegel. She was also told that she needed to make a more personal connection with her audience, while discussing her topic on how people can remember who they truly are and how it is they can return back to that feeling of wholeness.
"In that moment though, you never know what's going to come to you, you never know what's going to come through you," Tolliver said. "I went in with an outline and the coach was really good in helping me to pull out the major pieces of what I want to say, not just in terms of the content I want to convey but also in the way that I will present so that it's not just that we are all used to these boring lectures and boring speeches. The most exciting idea can be boring if you're not really connected to it."
One of Tolliver's favorite TED Talks includes author of "Half of a Yellow Sun" Chimamanda Adichie's "the Danger of a Single Story." She felt so connected to Adichie in that moment that it is what has led her to fall in love with TED Talks, incorporate many of them in her own lesson plans and in seizing this opportunity to give her very own TEDx Talk.
"Oh my goodness, this is fantastic," Tolliver said. "When I saw this come up, talk about prayers being answered. Here's an opportunity and I claimed it. I was excited and I was already thinking about what it would be like and what would I talk about, what would it look like and what would it feel like being on stage."
Adichie made Tolliver walk away feeling a certain way and now Tolliver hopes to return the favor to people that attend TEDxDePaulUniversity.
"If I share something in my TEDx Talk that can help someone in another part of their life, I hope that they can take that away, so they can be thriving, prospering and sharing that with other people," she said.
But Martinez hopes to help her audience recognize they have an "idea worth spreading" even if they don't realize it right now.
"Definitely sparking an interest or a passion within students, recognizing that you can have an idea worth spreading," Martinez said. "Because you probably do."
TEDxDePaulUniversity will take place from 1-5 p.m. at 247 S. State St, room LL105.