Earthquake devastates Ecuador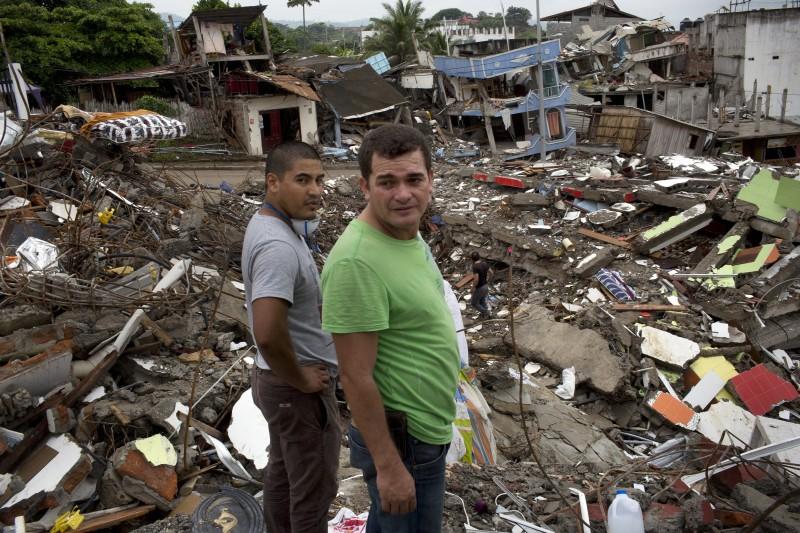 A 7.8 magnitude earthquake shook the country of Ecuador on April 16, killing an estimated 646 people and injuring more than 12,000.
The quake, the worst Ecuador has seen in almost 70 years, devastated the nation's infrastructure and displaced nearly 26,000 people who are now living in shelters.
The coast of Ecuador sits on the infamous "ring of fire" — an area that encircles the Pacific Ocean where approximately 90 percent of earthquakes occur. Japan, which experienced a magnitude 6.5 earthquake followed by a 7.3 magnitude quake just one day before the earthquake in Ecuador occurred, also sits on the ring of fire.
The recovery and aid efforts in Ecuador have been vast, with some 10,000 soldiers and 4,600 officers working to recover missing people and helping provide basic necessities to those who are now homeless.
Despite the speedy response, it is likely that it will take years for the country to fully recover.
Windsor Aguirre, a biology professor at DePaul University who moved back and forth between Ecuador and the U.S. as a child and teenager and whose family still lives in the city of Guayaquil, believes the nation's economic troubles in recent years will make it harder for Ecuador to get back on its feet.
"It's going to take years," Aguirre said. "I don't see a mechanism for quick recovery because of the magnitude of the destruction and because of the economic position the country was in to start with."
Ecuador's economy has been shrinking in recent years due largely to its disproportionate reliance on revenue from its oil production and falling oil prices. As the economy declines, Ecuador has become more dependent on loans from foreign countries like China to provide income.
"There's no internal resources to deal with the earthquake," Aquirre said. "The money they're going to have to use to rebuild is going to have to come from international donations … from loans and an increase in the tax rate and special taxes on the wealthiest."
According to Ecuadorian president Rafael Correa, the estimated cost of rebuilding has already reached $3 billion.
Aguirre believes, however, that Ecuador is in a better position to recover than some other poorer nations, such as Haiti, that have experienced mass devastation from earthquakes.
"There's an extraordinarily wealthy base of natural resources for the country, so it's a different situation from other countries that are in other regions of the world that they don't have a lot of natural resources," Aquirre said."So in the long run it will recover."
Countries all over the world have sent rescue workers and humanitarian aid to Ecuador. Aguirre hopes that international aid will continue to arrive as Ecuador begins its long road to recovery.
"Countries that have the capacity to help with resources for people that are in need, they should (help)," Aquirre said. "There's not a responsibility, but I think there's a moral imperative, it's part of what we do as humans."