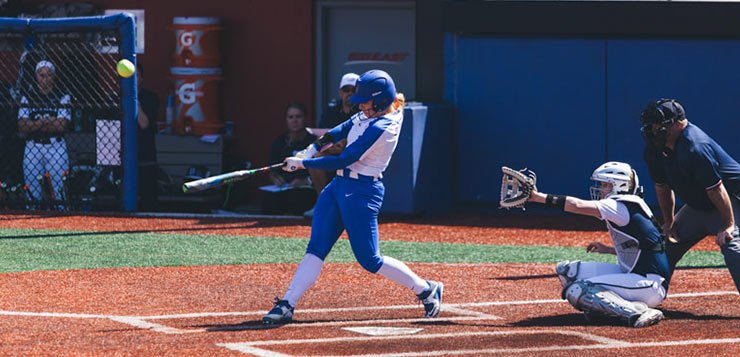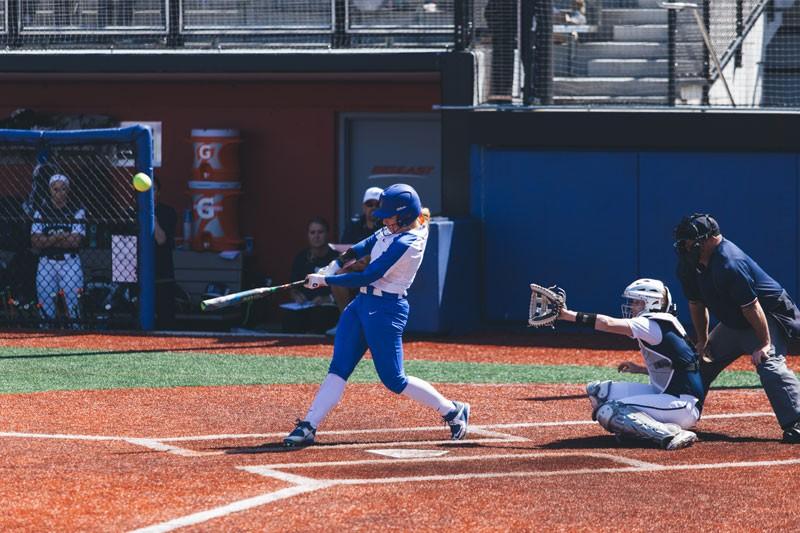 Left sock first, then right sock. Left shoe first, then right shoe. This is DePaul men's soccer player Caleb Pothast's ritual before every practice and game.
"It always has to be on the left side first or else it's not going to feel right," Pothast said. "If you change things up, you're all out of whack, but if you have this habit of going ahead and doing certain things first, you're ready to go and zoned in on the game."
Pothast is not the first athlete at DePaul to perform certain rituals before a game. Many other athletes and coaches have felt the same, participating in certain rituals because it simply makes them feel more comfortable or because they are superstitious.
In fact, men's soccer goalie Quentin Low has the same ritual as Pothast. From his socks to his cleats to his wrist tape, everything has to be put on the left side of his body first.
"It gets you in a specific mindset and lets your body know you mean business," Low said.
He also touches the crossbar in the goalie net every time he enters and the team scores as a way to show he will protect the goal.
Teammate Austin Harrell doesn't participate in either of the rituals Low and Pothast do, but he does have one of his own. Before Harrell came to DePaul, he used to get a sausage McGriddle, a breakfast sandwich made up of sausage, egg and cheese between two small pancakes, before every game. When he got to DePaul, he went to Brownstone's Café in the Student Center and ordered a southern tradition, a breakfast sandwich with sausage, egg and cheese on a plain bagel, before his first game. When they won, he couldn't break the ritual.
At away games, Harrell cannot get a southern tradition, so some sausage and eggs suffice.
According to men's soccer head coach Craig Blazer, his players participate in certain rituals before games because soccer is such an open ended sport, and they want to be more in control. Blazer and the other coaches can train their players and guide them as much as they want, but when it comes down to the actual game, everything is up to the players to ultimately determine the outcome.
"As coaches, we do all of our work prior and then during the game, we leave it up to the guys," Blazer said. "We will make substitutions and things like that but it's really all up to them."
While Blazer does not have any of his own rituals before games, women's softball head coach Eugene Lenti does. Every time he sees a penny on game day, he has to pick it up because he's "a lucky penny" guy.
This year he even did something new. Softball had a game in Providence on April 9. At the game one of Lenti's players, Sabrina Kuchta, offered him a piece of gum. The team won and ever since then, he has continued to grab a piece of gum from Kuchta for good luck.
The team went on to win five more games before breaking the winning streak against Butler, losing 10-1. However, the next day DePaul played Butler again and Kuchta gave Lenti another piece of gum to start over. This time DePaul defeated Butler, 5-1.
According to softball graduate assistant Allie Braden, the winning streak had nothing to do with the piece of gum but everything with the way her foot was wrapped.
The DePaul softball team's first home game was when athletic trainer Natalie Cerda wrapped Braden's right foot in pre-wrap just to mess around. Then the team won and because of their superstition, Cerda continued to wrap Braden's right foot for every game. When DePaul lost against Butler for the first time, Braden blamed it on the way her foot was wrapped.
"We lost one, but that's because the wrap was on the wrong foot," Braden said. "So now we put it in the correct spot and we win."
The players have plenty of their own rituals too. One of the most significant rituals the softball team has before each game is their high-five to Jesus. It starts with Dylan Christensen who looks right at the pitcher's mound and gives an air high-five to Jesus, with Morgan Maize and the rest of the team following.
"He's here in spirit," Maize said. "During pre-game introductions, you just got to high five Jesus."
"Always," Christensen said.
In addition to high-fiving Jesus, the team has certain chants for players at bat, they always bat in the same order and after someone does go up to bat, they go to the bathroom to fix their jerseys.
"Look good, play good," Christensen said.
The team also always gets into a giant circle before games to do the same stretches, dance, spit and then go run. The list goes on and on. According to Christensen, because softball has so many rituals, it has helped the team dynamic tremendously.
"Everyone is on the same page. It releases tension and we're altogether and just trying to have fun," Christensen said.
The most important thing about rituals is their ability to take away the fear of the unknown. Rituals have prepared Christensen and other athletes to play without expecting any surprises.
"Doing things the same way just makes it feel like another day," Christensen said. "It makes it feel like there's not a lot of pressure because everything is still going the same way you expect it to go."