DePaul student attacked on Blue Line returning home from class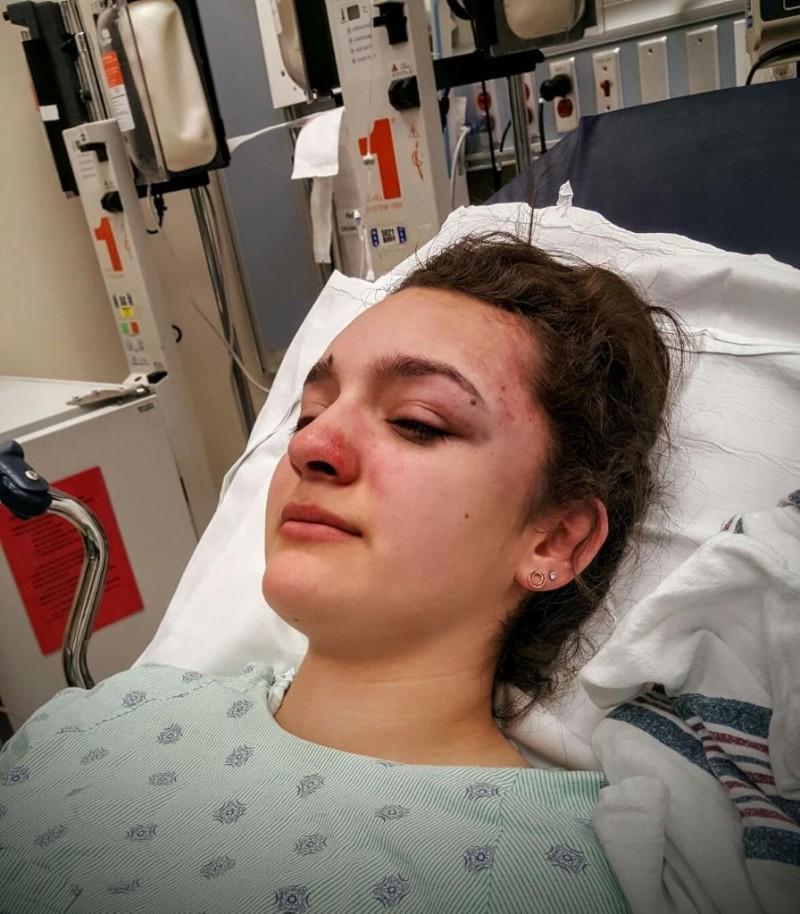 A DePaul freshman on her way home from class said she was beaten on the CTA Blue Line at 10 a.m Thursday as onlookers failed to intervene. 
Jessica Hughes said she was returning home from a morning class in Lincoln Park when a man and woman boarded the train near University of Illinois – Chicago at Kedzie and Homan. The man attempted to grab her iPhone, and punched and bit her hand, according to a CPD community alert. Hughes said she was left with a black eye and broken nose.
After the man and woman left the train, Hughes said the conductor found her after the doors of the car would not close. She was taken to Mount Sinai Hospital and treated.
Hughes has since returned to her Berwyn home, and said her swelling is going down and scars are beginning to heal. But what was most hurtful was that others did not intervene, she said.
"When I was being attacked there were other people who did nothing," she said. "It's upsetting."
Her father, Richard Amador, said his daughter is in good spirits, but was outraged that others did not step in to help and at the lack of security on the CTA.
"She got assaulted, and there was nobody really wanting to help her or what needed to be done," he said. "I'm angry, and sad, but grateful but my daughter survived this assault and grateful that she's still with us, and that there's no major problems. I thank God that she survived this."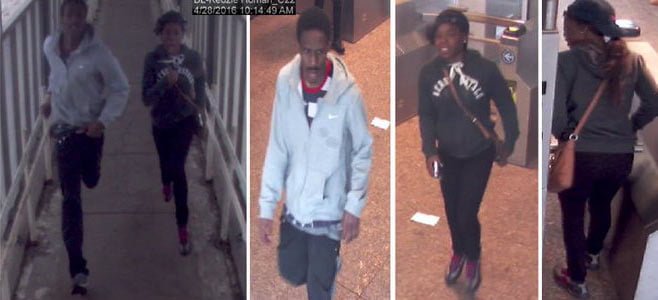 Amador said police wrote up a report but said he felt like they were treating it as seriously as a "routine traffic stop." The attackers are still at large, and witnesses have not come forward.
"Nobody contacted me in the hospital, nobody contacted my daughter in the hospital from the Chicago Police Department until the news reports broke," he said. "Now, they are starting to move on this."
Amador said the CTA needs to increase security at platforms and publicize alerts when attacks occur. He urged college students to be aware of their surroundings.
"People need to be aware of these people who are preying on innocent girls, the weak link on that train sitting by themselves," he said.
As a lifelong resident of the Chicago suburbs, Hughes said she has regularly ridden the CTA throughout her life. Though she will still use the 'L' in the future, she plans to travel with a group.
"What scared me most was that I was alone," Hughes said.
According to CBS Chicago, police are reviewing CTA camera footage for the attackers. According to a community alert, they are described as a 25- to 35-year-old black man who is 6 feet tall, and a 5-foot-6 black woman between the ages of 18 and 25 years old.
"She has a job, she works hard, she goes to school, she volunteers at her church. She wants to be a nurse — she wants to help people," Amador said. "This is unacceptable."
View Comments (1)