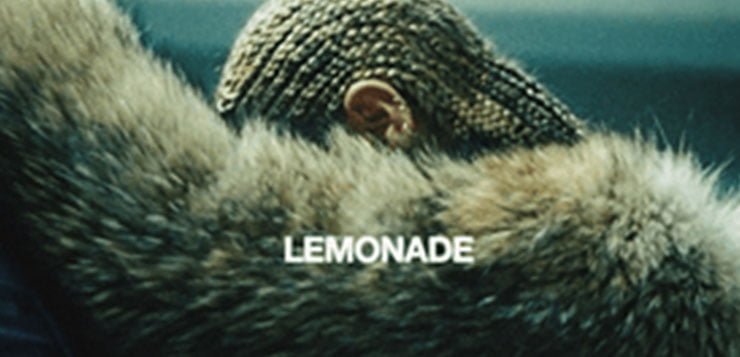 A seconds-long clip and the word "Lemonade" posted on Beyoncé's Instagram on April 16 was all it took to get her fans excited about a potential new album. Their hopes were met April 23 when "Lemonade," a visual album that premiered on HBO.
"To be honest, I had no idea what 'Lemonade' was," DePaul junior Bella Fioretto said. "I thought it was just a video, but it's so much more than that."
Throughout the hour-long video, Beyoncé premiered her newest album "Lemonade," which was released later that night on Tidal and iTunes later in the week. The album famously touches on alleged marital troubles between Beyoncé and her husband Jay-Z, which set the internet ablaze with memes mocking the rapper, and attempting to find "Becky with the good hair," — a woman Beyoncé references in the song "Sorry," who Jay-Z allegedly cheated on her with. But, the album touches on many more issues beyond the ones that the internet chose to discuss.
"She's using this idea of romantic betrayal as a framework of talking about all these other things," Francesca Royster, a professor at DePaul and chair of the English department said.
A major aspect of the album is Beyoncé paying tribute to her identity as a black woman — something that was noticed as soon as the video for "Formation," the first single of the album, was released in February.
Black culture is a major part of the visual album, especially as it features cameos from actresses Zendaya and Quvenzhané Wallis and athlete Serena Williams, among others — all of whom have been criticized for their blackness, including Wallis' name being mocked when she was nominated for an Oscar, Giuliana Rancic saying Zendaya's hair probably smelled of patchouli oil when she wore it in dreads and a consistent onslaught of negative comments about William's body throughout her career.
"That sequence (with Serena Williams) was in the segment that was really about calling on this resistant spirit in the company of other black women," Royster said. "The way that Serena was there, I think she was wearing a leotard and really showing off the power of her body, and her musculature and was really unapologetic. I thought that was really cool and then it was just given this double resonance, thinking about these two powerful black women celebrities who are working in solidarity and not cutting each other apart which happens so often."
The mothers of Michael Brown and Trayvon Martin, who were shot and killed in 2014 and 2012 respectively were also featured in the visual album in a segment where a Malcolm X quote plays, in which he says, "The most disrespected person in America is the black woman."
"This album was specifically for black women, so to see them have their experience portrayed through art by the biggest pop star on the planet is mind boggling, and I'm still trying to wrap my brain around it," DePaul junior Michael Lynch said. "This moment was for black women, and as a black man, I'm happy that it happened. The timing, message and format was perfect."
All of this is not to say "Lemonade" isn't a personal album. It's perhaps Beyoncé's most personal — she goes in depth about her own feelings about her marriage, family and her experience with motherhood.
"The personal is always there, but for me, it wasn't the key to understanding it," Royster said. "It was more thinking about it as a larger conversation about identity, culture and history."
Part of the culture and history that Beyoncé explores in "Lemonade" are her Southern roots, especially in a country-inspired song, "Daddy Lessons," which surprised fans because the singer's music is normally more R&B or hip-hop inspired.
"I knew that she's been engaging her Southern roots more explicitly, and thinking about the way that Southern culture is a part of African-American culture generally," Royster said. "There are things that people marginalize or try to erase because it's not respectable or seen as sophisticated, like having hot sauce in your bag (in reference to 'Formation' lyrics)."
Her ability to utilize multiple genres, from the country "Daddy Lessons" to rock in "Don't Hurt Yourself," which features Jack White, proves why Beyoncé is one of the most respected artists in the music business.
Although much has been made over Jay-Z's alleged infidelity, the album is about so much more than that — especially in regards to their own relationship.
The album focuses on how Beyoncé was, of course, angry, but through the strength of her love for her husband she overcame it, and also shows the singer's most raw and emotional sides. Yes, Beyoncé is allegedly addressing infidelities, but throughout the course of the album "True love breathes salvation back into me / With every tear came redemption / And my torturer became a remedy."
Ultimately, the album has inspired some of the greatest Jay-Z memes of all time, an all-out witch-hunt to find "Becky with the good hair" and probably a boost in sales at Red Lobster, but overall it proved the strength and power of Beyoncé — something that she's sure to prove over and over again throughout her career.
"Just when you think she has done it all, she always surprises you," Fioretto said.