The Neighbourhood to headline DePaul FEST 2016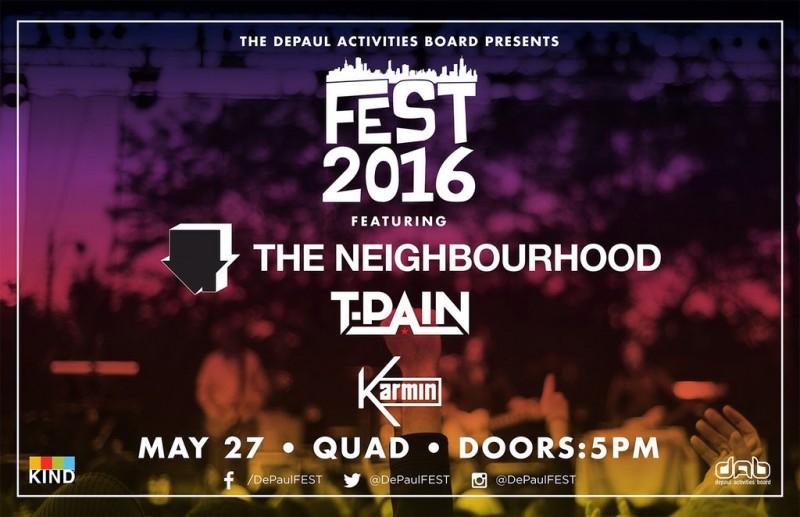 DePaul Activities Board announced tonight that The Neighbourhood will headline FEST 2016. The 31st annual outdoor concert takes place at 5 p.m. May 27 on the quad. 
T-Pain and Karmin will also perform at FEST, and Grandtheft will play After Hours at McGrath-Phillips Arena.
DePaul band Rotten Mouth and DJ Affinity won Tuesday's Battle of the Bands, and received a prize package. Juniors Alex Guzman and Sarah Black were both happy with tonight's Battle of the Bands winners.
"I really liked DJ Affinity – it was fun to dance to," Guzman said. "I liked Rotten Mouth – lots of energy."
Tickets for FEST cost $10 and will be sold beginning May 16 until the concert. After Hours is free and open to all with anyone with a DePaul ID. Only DePaul students may attend both events..