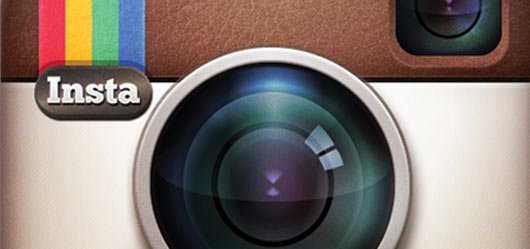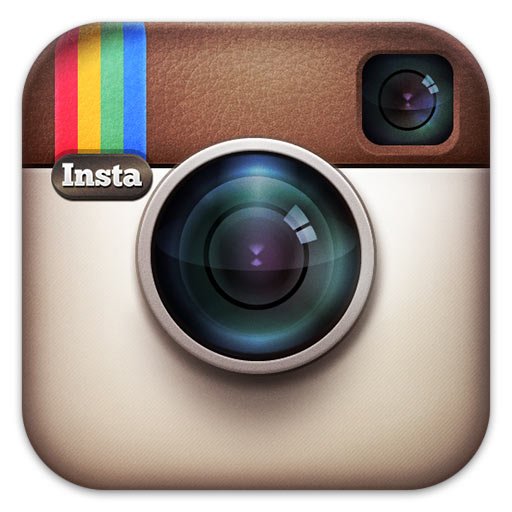 Carrie never thought having a joint fake Instagram account with her roommate would get them into trouble with their sorority. Then her roommate posted a selfie with the caption, "F– dry period," the time in which sorority or fraternity members are not allowed to be caught drinking alcohol. 
They were each called into a room with seven of their sisters who made up the sorority's judicial board. Carrie, whose name was changed for this story, was told her punishment would be social probation for a month, meaning she could not attend any of the sorority's parties or gatherings except for Sunday chapter meetings. She said she was then yelled at by the women, and pressured into leaving.
"I wanted to drop because the main girl was like, 'This is ridiculous. If you don't drop, I don't know what this sorority stands for," Carrie said. "I was like 'Jesus Christ, you girls are so mean.' Why would I want to be a part of this sorority anymore anyway?"
Shortly after, both Carrie and her roommate did drop their sorority.
Carrie, a DePaul sophomore, originally got the idea for the so-called "Finsta" – or fake Instagram – account in her hometown Pasadena, California. Finstas are a second Instagram account users have because they want to post pictures that might be considered inappropriate – such as underage drinking – and don't want followers on their original account to see. Because of this, many Finsta accounts are private.
Carrie and her roommate mostly posted photos with alcohol in them, as well as funny pictures that weren't inappropriate, but that they just didn't want others to see on their normal accounts.
The same is true for DePaul junior @Hgeezy2turnt, who wished to be referenced by her Finsta account name.
@Hgeezy2turnt's account is private because she also posts photos of funny selfies with her cat and inside jokes between her and her friends that she doesn't think others would understand. However, she does have some with alcohol and marijuana.
Although she has a public account, @Hgeezy2turnt said she posts more on her Finsta because of the pressure to garner a positive reaction on real accounts.
"I post more on my private one because I feel like it's more about all the likes on your real one," @Hgeezy2turnt said. "Everyone always posts stuff and is like 'Should I post this? Will it get enough likes?' which I hate. If you put Finsta pictures on a real account, people are going to be like 'What is this girl posting? She's insane and I don't know why she's posting this stuff. You're not going to get likes on it.'"
@Hgeezy2turnt does not care about the likes. She just wants her 27 followers consisting of her closest friends from her home in Kentucky and at DePaul to see her posts because she trusts them. She likes having a Finsta so people won't judge her.
"Certain people that you don't know will look at your pictures and judge you instantly," @Hgeezy2turnt said. "It's a trust thing I guess. Who you trust is who you let follow you."
Carrie thought she only let people follow her who she trusted, too. However, she said one of her sorority sisters who followed her turned her into the judicial board.
@Hgeezy2turnt said she thinks the reason sororities at DePaul have to be so careful is because of the university itself. She believes that the university doesn't want to face possible repercussions of students drinking because if students get in any trouble of some sort while intoxicated, DePaul will be blamed.
But according to Dean of Students Ashley Knight, the Dean of Students office doesn't usually even review students' social media accounts, unless someone shows it to them.
"The Dean of Students Office does not proactively review students' personal social media accounts but if something is brought to our attention, we may investigate it for possible policy violations," Knight said.
The first line of the Code of Student Responsibility, which all students must agree to, states that, "A student voluntarily joining the University community agrees to abide by the standards that have been instituted by DePaul University." Therefore if a student does not follow the policies, the university has the right to take action.
@Hgeezy2turnt understands this policy. However, she believes the only reason DePaul enforces it is because they don't want to hurt their image.
"The university takes the hit, so if I'm part of an organization that tells me I'm not allowed to drink, it's because the school itself is telling us or the organization nationally because it doesn't want to get in trouble," @Hgeezy2turnt said. "It doesn't want to have that bad reputation."
Although @Hgeezy2turnt understands why some might not approve of the photos on her Finsta account, she says it just doesn't align with her values. In fact, that's part of the reason she would be willing to face the repercussions.
"If I get in trouble for my account, I would be fine with it," @Hgeezy2turnt said. "I am of age, but my organization nationally doesn't allow us to post pictures of alcohol even if you are of age, which doesn't make sense to my values because I come from a family that likes drinking."
@Hgeezy2turnt's family is very open about drinking. In fact, they know she smokes weed too. That is why she thinks society makes a bigger deal about things than it needs to.
But her family doesn't know about her Finsta account, and neither does Carrie's. As a result, Carrie is careful about what she posts on her real account.
"My mom follows me. I'm not going to post some horrible picture," Carrie said.
Parents may be one thing to worry about, but potential employers are another. Many employers have been known to check social media accounts throughout the hiring process, and that is why @Hgeezy2turnt is more careful about what she posts on her real account as well. She usually posts photos for people's birthdays or hiking pictures instead.
"(Employers) are trying to look at what kind of person they dedicate their time to," @Hgeezy2turnt said. "If you're really disgusting on social media, they're going to be like 'You're probably like that in the workplace too, so we aren't going to hire you."
Outside of Instagram, assistant professor and social media expert Paul Booth says many students will place privacy filters on their accounts or use their middle names instead of their last names, to make it harder to find their accounts.
While Booth sees nothing wrong with doing this or in having two accounts, he says students should proceed with caution about what they do post.
"I don't think it's rocket science. If you are doing a bunch of stuff and you don't want your employer to see it, don't make it public," Booth said. "I want to say that it's more complicated than that, but it's not. Everyone knows that people have lives. Everyone knows that people in college are going to do stupid stuff, but you don't have to advertise it."
In terms of what a person shouldn't post, Booth has a general rule of thumb.
"If you wouldn't show it to your grandparents, don't put it online," Booth said. "I'll put a picture up of me at the bar because I'm in my 30's and it doesn't really matter, but if I'm trying to get a job and I'm 20 years old and it's illegal for me to go out and drink, I'm not going to put those up on my site, no matter how 'cool' they are. Are they cooler than a job? I don't know. It's up to you."