Bill would require women to register for draft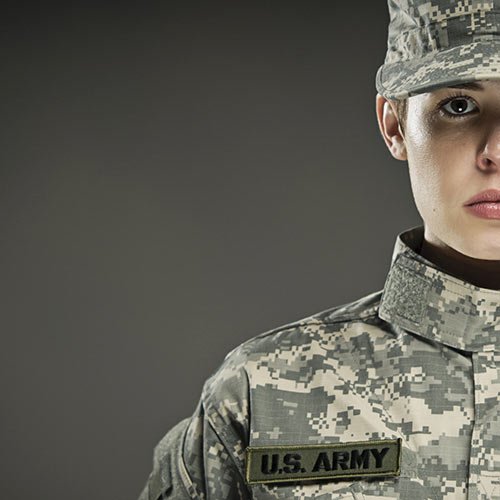 In December 2015, Secretary of Defense Ashton Carter announced all military positions, including combat positions, would be opened to women in the armed services. Now, a bill passed through the House Armed Services Committee that would require women to register for the selective service draft.
Men ages 18 to 26 are currently required to register for the draft, and the bill would require women of the same age to register as well.
The committee's vote of 32-30 in favor of the Draft America's Daughters Act opened discussion nationwide and at DePaul of whether women should be drafted into the armed services.
Senior Kim Ortiz opposes any war and believes no war can be called "just." Despite this, she would register for the draft.
 "If this (a draft) has to happen, I don't think women should be excluded," Ortiz said.
Ortiz stayed adamant though, that if she were called to service, she would oppose as a conscientious objector.
Some see this as a step forward in equality of the sexes. Although she would be hesitant to join the military, freshman Justine Michals does not see why the draft should be closed to any gender.
 "In a way, it's a positive thing because it's showing that women are just as strong (as men) where they should be required to do something like this," Justine Michals said.
When Representative Duncan Hunter (R-California) introduced the bill, he did not intend to spark this conversation on gender equality. In fact, he never intended for the bill to make it past committee.
 The conversation Hunter intended to start was whether the Secretary of Defense in the Executive Branch should have the power to open front-line combat to women. He believes those decisions should be made in Congress.
 "It's unfortunate that a bill like this even needs to be introduced," Hunter said as quoted from a press release from his office. "And it's legislation that I might very well vote against should it be considered during the annual defense authorization process."
 As a Marine Corps veteran of Iraq and Afghanistan, Hunter said the American people should have made the decision to send their "daughters and sisters" into the front lines.
 DePaul lecturer and second lieutenant of the Army National Guard Elliot Callighan has reservations regarding women in combat positions.
 "There's a ton of value for women in these positions," Callighan said. "But there is a difference in reaction to a woman coming under fire than a man."
 Callighan said that when a woman comes under fire, a man might go out and risk his life in a way that he wouldn't for another male soldier.
 Even though he can see possible risks with women serving in combat positions, Callighan doesn't think gender should be the determiner for service in the military.
 "As long as you're meeting the standard, a person of any gender should be able to serve," Callighan said.
 The last draft in the United States ended over four decades ago, and the likelihood of another draft is considerably low. Requiring men, and possibly women, to register for the draft is part of a contingency plan, but the armed forces are regularly recruiting new volunteers to fill vacant positions.
 This made Callighan question the intent of this legislation.
 "I wonder how much of this is politics versus pure pragmatism," Callighan said.
 According to Hunter's position on his own proposed bill, it is all politics.
 The Draft America's Daughters Act passed without Hunter's vote.