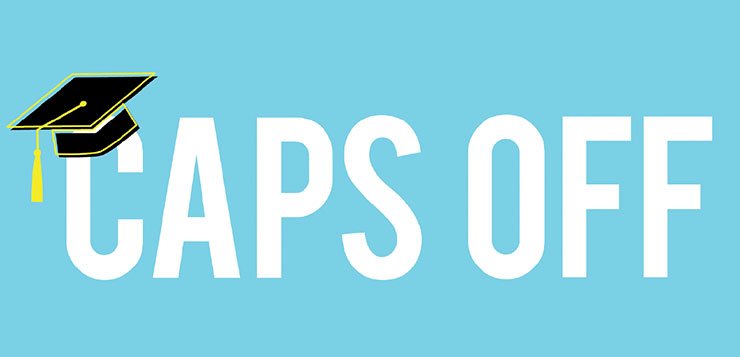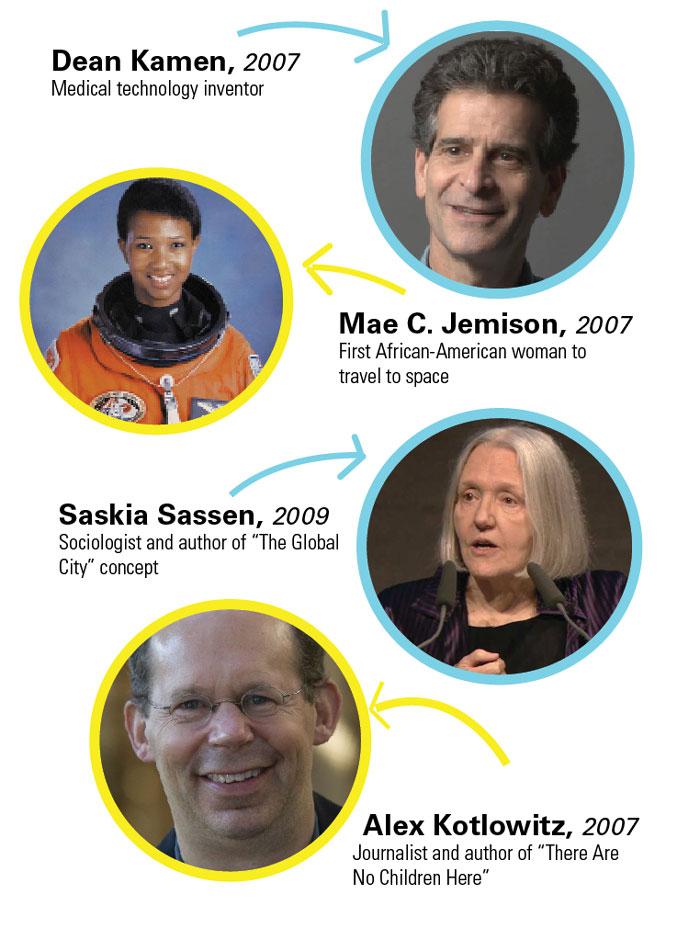 Every June, DePaul students walk into Allstate Arena dressed in blue caps and gowns to celebrate the end of their college journey and transition into the real world. Most aspects of the graduation ceremony stay the same from year to year, but the one thing that changes are the commencement speakers.
In 2001, purple lights flooded the commencement stage, while 81-year-old American jazz drummer Louie Bellson jammed out on his drum set with the DePaul Jazz Ensemble.
"That man went to town and he was stunning," Vice President of Commencement Kelly Johnson said. "Absolutely stunning."
A few other notable speakers who have been at DePaul's commencement include former U.S. Sen. Paul Simon of Illinois, Doris Duke Charitable Foundation, arts administrator Ben Cameron and film producer Steve James.
Although in the past there have been speakers with more fame, this year, the list consists of people who have had major success but are lesser known.
Commencement speakers for this year's ceremonies include refugee and immigrant advocate Edwin Silverman, National Public Radio education correspondent Claudio Sanchez, theater scholar Todd London, singer-songwriter and actress Lila Downs, chair of the U.S. Commission on Civil Rights Martin Castro, software architect Kerrie Holley and Coca-Cola CFO Kathy Waller.
Senior Maeve Thorburn is perfectly content with the speakers chosen for this year's ceremonies. She said fame cannot outweigh real advice that will help both her and the rest of the class of 2016 as they start their careers.
"Although a celebrity speaker would be exciting and memorable, having a speaker from inside the business world gives us direct insight into the journeys of those before us," Thorburn said. "Seeing the success these people have achieved and hearing their advice is valuable as we set out into the world."
In order to ensure Thorburn and her fellow classmates hear the best speech, a decision first has to be made by each of the six colleges on who they believe would best fit the role.
Each college puts together a list of three to four people they have in mind to speak at commencement. Although how they come to a list of their nominees may differ, each college has to have their speakers vetted through DePaul's Office of Public Relations and Communications (OPRC). It is OPRC's job to then decide if the individual would be appropriate to deliver a keynote address at one of the commencement ceremonies.
According to Johnson, the office looks for individuals who have achieved a certain level of accomplishment in their lives that speaks to the mission of the institution.
"It's not just 'we want to get famous people,'" Johnson said. "We want people whose lives speak to Vincentian values, the questions of access, everything that involves social justice and anything that defines DePaul as an institution."
Once they have been vetted through OPRC, it's up to DePaul President Rev. Dennis Holtschneider C.M. to make the final decision. If Holtschneider believes the nominee is fit for the role, he will send out a formal invitation to them asking to speak at commencement. 
DePaul then provides the speakers with compensation only for his or her airfare, hotel and ground transportation once in Chicago, but not for anything else.
"I will stand by this forever and a day," Johnson said. "DePaul University does not provide any sort of stipend or honorarium. When we invite someone to be a commencement speaker, it is out of respect for his or her accomplishments. This is not a gig."
Johnson said depending on the speaker, they may receive an honorary degree. An honorary degree is a doctor of humane letters or a doctor of laws, which is an acknowledgment of achievement. It's an attempt to recognize somebody who has reached a certain level of accomplishment.
Each of the speakers chosen this year will receive an honorary degree.
Associate professor and chair in the Department of Leadership, Language and Curriculum Sonia Soltero said her nominee Sanchez is especially deserving of this honor and  a chance to speak at DePaul's commencement ceremony for the College of Education.
Soltero met Sanchez a few years ago when she co-sponsored a Latino education and journalism seminar at DePaul with the Latino Policy Forum. Sanchez was the keynote speaker then and she was very impressed.
In fact, she is very happy he will be at graduation this year because it not only is good to have someone speaking out about a topic she is very passionate about, but also because he helps represent a part of the minority population.
"I think it's important that we bring in minority speakers, especially Latinos," Soltero said. "It's important that everybody gets a chance to see prominent Latinos and prominent minorities."
When Sanchez received the invitation, he simply couldn't say no.
"I got an offer I couldn't refuse, you know? A free trip to Chicago," Sanchez said. "But no seriously, I was very flattered. It will be a chance for me to vent."
By vent, Sanchez means he will be able to talk about things in his speech that are often "very hard to put into stories." From his understanding, DePaul wanted a reporter's notebook. They wanted to know: what are the stories behind the stories? Why does he think they make a difference? What are the larger issues he sees in education after reporting on education for as long as he has?
"It's really more like the musings of the reporter who has been covering this issue for so long, and has come away feeling like there is so much more work to do, as the cliché goes," Sanchez said.
In getting ready for his speech, Sanchez is not nervous so much as he is anxious. He has been a reporter for so long, working for NPR since 1989, that he's used to speaking in front of people. It's just he feels a certain responsibility towards students. 
"You feel the responsibility to say something meaningful," Sanchez said. "That makes me a little apprehensive, but if I work on (the speech) long enough and feel confident that what I'm saying will ring true, then the nervousness or the anxiety goes away."
Sanchez hopes students walk away understanding what they're getting into.
"I would like people to come away feeling like, 'you know there have been ways of helping children,'" Sanchez said. "To feel like they have a role to play rather than they're only bystanders and they may not have an impact on the children they come across or whatever capacity they're going to end up in. It's hopefulness, the hopefulness of feeling like they, and this is a cliché now, but that they can make a difference."
This is exactly the kind of thing Johnson said DePaul looks for in each speaker's theme too.
"Obviously if you're invited to give a commencement speech, you can assume we're hoping for hope and optimism, but more importantly, challenges. What can you say to a new generation of educators and civic leaders, and depending on who you are, what do you have to say to the next generation?"