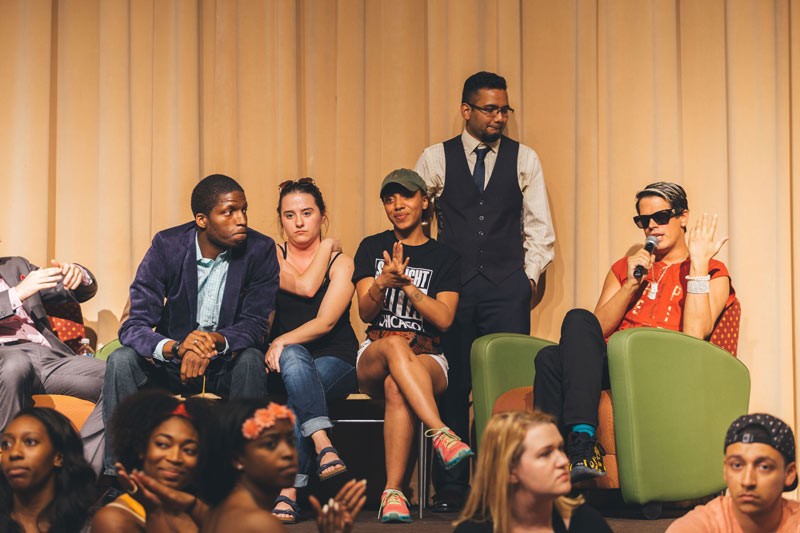 When I look into the deepest parts of antiquity, I see that protesting is not a new idea and many people protest for various reasons. I protest because I see a pattern of racism, sexism, xenophobia, homophobia, ablism, classism and pure hatred towards specific groups of people. This hatred allows people to produce rhetoric that's vitriolic to say the least.
I believe the criticism of the protests capture the zeitgeist of the 21st century. I protest because it brings attention to issues that often go unnoticed. Contrary to unpopular beliefs, micro-aggressions create an atmosphere conducive for hate to prevail under the guise of free speech. To protest hate speech is to recognize that no one has the unencumbered rights to free speech. If that free speech is hateful, those who protest it are covered by the same constitution which allows free and hateful speech.
I protest because it shakes things up. I protest because my existence is not wanted in this country, because people like me, because in the LGBTQIA community, women, Muslims, undocumented citizens, poor people, people with disabilities and other people who are marginalized, are targeted by society. I protest not for the approval of a system or of people, I protest to serve notice to said systems and people that we hear you; and we see you. I want to remind them that the whole world is watching and the poor and marginalized are rising up, we refuse to take this hatred lying down, we are not asking for the permission of an oppressor, we are shutting down anything that proves toxic to our communities.