Chicago museums offer unique Summer experiences
While it may seem hard to believe, the summer season of Chicago offers much more than the countless savvy music festivals, movies in the parks, and the mouthwatering food festivals.  Beyond Lollapalooza and the Taste, Chicago is home to some of the fascinating and engrossing museums—from the third century sculptured army of China at the Field Museum, to the 21st century sculptured Lego sets at the Museum of Science and Industry.  Chicago's museums not only offer an insight of the arts, animals, music, and cultures of the world's past and present, they also present more than a dozen special events and exhibits for you to drink, work out, dance, and most importantly, learn something new.
Editor's Note: All locations are Pokestops—catch em' all.

Adler Planetarium – Adler After Dark
Adler Planetarium not only offers that but the new Adler After Dark summer experience adds drinks and live entertainment to top it off. The 21+ experience gives you open access, unlimited shows, and unique entertainment—possibly providing the best date idea you can get in Chicago (I realize how nerdy that sounds). The exclusive museum experience takes place every third Thursday of the month from 6:00-10:00 p.m., offering different themes every month.
Price: $20 General Admission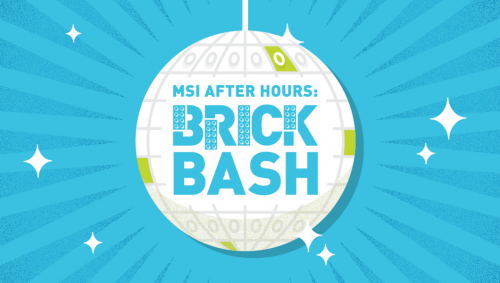 Museum of Science and Industry – After Hours: Brick Bash
You know the only cooler thing than space? LEGO's. Hosting their first ever public nighttime event, the Museum of Science and Industry offers a firsthand 21+ experience to their newest temporary exhibit, Brick by Brick. Not only will BrickStone Brewery provide craft beers to sample, but guests will get a chance to listen to a live WBEZ Chicago podcast taping with Adam Reed Tucker, LEGO® Certified Professional and builder of the 13 impressive LEGO-built structures in Brick by Brick. Guests are also encouraged to make their own sliders or work alongside with an expert mixologist to build their own personal cocktail. The onetime event takes place this Saturday, July 16th.
Price: $30 General Admission (Includes on-site parking in our convenient underground garage, admission to Brick by Brick and other Museum exhibits, snacks and a complimentary cocktail.)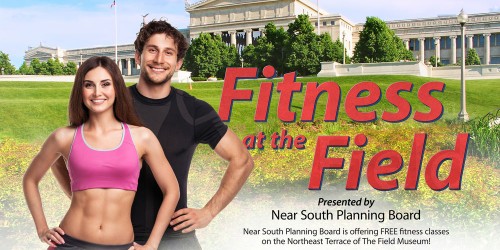 Field Museum – Fitness at The Field
Since we have two museum experience of food and beer, we might as well have two of exercising to equal it out. Fitness at The Field is not only a free outdoor fitness class that takes place weekly throughout the summer, it's a fitness class hosted by some of Chicago's best local gym and studios. The fitness experience offers kickboxing, yoga and Zumba — all taking place on the Museum's Northeast Terrace. Whether it's sunny or raining (tents are prepared) Fitness at the Field is a great way to take part in exercise while enjoying the beautiful view Chicago has to offer.
Price: FREE
DePaul Art Museum – Yogo in the Museum
With all the beer from the previous museum events, you're going to need a little exercise to clock off those heavy calories. Bringing the museum experience a little closer to home, DePaul's Art Museum offers the newest and most unique way to connect with artwork. Yoga. Through movement, breath and music, the 75-minute yoga class takes place within Tony Fitzpatrick's "Secret Bird" art series. The experience, which takes place July 23rd from 10:30 a.m. – to noon, is noted to focus particularly on honoring and promoting creative energy.
Price: $10