Party hoppin': midterm elections expected to shake up Congress
Just as 2014 was a great year for Republicans, 2016 is shaping up to be a year of good opportunities for Democratic senate candidates. The map favors Democrats and gives them many opportunities to retake the upper chamber. Here are some of the likeliest states to see a change in party representation within the Senate.
Pennsylvania — Incumbent Pat Toomey is locked in a tight race with Democrat Katie McGinty. Toomey is hoping his bipartisan credentials will win over suburban swing voters. Most notably, he was endorsed by Gabrielle Giffords' gun reform group, who touted his work on trying to pass a background checks bill. The race is close, but McGinty appears to have a slight polling lead. Although not a perfect candidate, she benefits from Pennsylvania's slight blue tinge. This race could ultimately come down to turnout.
Wisconsin — Incumbent Sen. Ron Johnson (R) defeated then-Sen. Russ Feingold (D) in the Republican wave election of 2010. But Feingold is poised to retake his old seat in a 2016 rematch. He has led every public poll conducted since the race began. Even though Wisconsin leans Democratic in a presidential year, that's saying something. Buyer's remorse perhaps?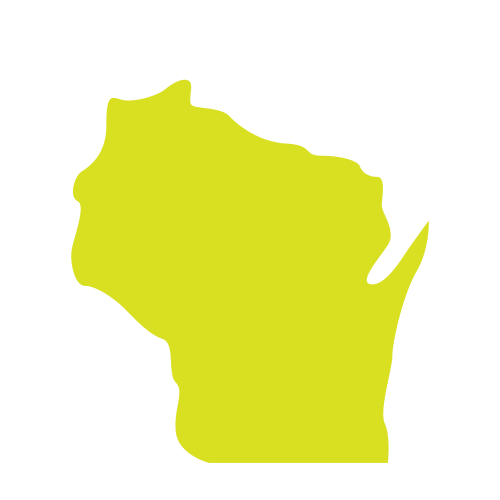 Very possible, as Johnson has compiled a Tea Party-conservative record in the Senate. Wisconsin, while capable of electing Republicans to state and federal office, is not that conservative. If Johnson loses, it may be in part to his inability to moderate his positions to fit the state he represents. And Democrats are aided by the fact that Feingold, a former three-term senator, is a familiar face across the state.
New Hampshire — Like Pennsylvania, this race is extremely close. Sen. Kelly Ayotte (R) and Gov. Maggie Hassan (D) have traded the lead in polling the past few months, with Ayotte now appearing to be slightly ahead. Hassan has criticized Ayotte for not disavowing Trump. But Ayotte has appeared somewhat successful in inoculating herself from the national race. Her focus on local issues, like the heroin epidemic, has helped. But Hassan is also a well-known and well-liked commodity in the state. At this point, it appears to be a coin toss.
Indiana — When Sen. Dan Coats (R) announced his retirement, Republicans were not worried about retaining his seat in reliably red Indiana. Rep. Todd Young (R), a Navy veteran, was on his way to an easy win in November against former Rep. Baron Hill (D). That all changed with a bait-and-switch from the Democrats. Hill dropped out, replaced by Indiana favorite, son Evan Bayh (D). For those not familiar with Indiana politics, the Bayhs are political royalty. Bayh's father, Birch, was a three-term senator, while Bayh himself is a former governor and senator. In the past, personal loyalty to the Bayhs has trumped political affiliation. But it has not been all smooth sailing since Bayh jumped in in late July. He has dealt with questions over his Indiana residency and his alleged lobbying career following his initial retirement from the Senate in 2010. And, one can't forget that Indiana is still a Republican state. However, Bayh makes Democrats more competitive as they try to retake the Senate.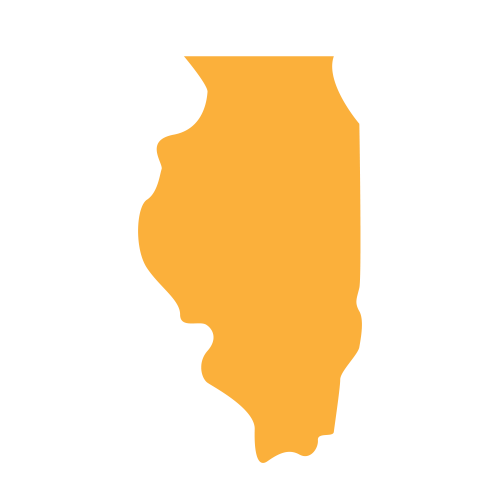 Illinois — Many national pundits have this race as the top pickup opportunity for Democrats. Yes, Illinois is a blue state in presidential years and yes, the Democrat, Rep. Tammy Duckworth, is the favorite. But incumbent Sen. Mark Kirk (R) should by no means be written off. The incumbent has many socially liberal views that fit a state like Illinois. This is how Kirk consistently won his Democratic- leaning suburban congressional district when he was a congressman, even when the Democrat at the top of the ticket won simultaneously. Kirk has crossover appeal, especially in Chicago's suburbs. The big question is: will it be enough? Duckworth, while not having run a particularly strong campaign, benefits from the state's Democratic fundamentals and higher turnout expected in a presidential year. She's currently the subject of a wrongful termination lawsuit stemming from her time running Illinois' Dept. of Veterans affairs. Kirk's campaign has cut some particularly brutal, but effective, ads on the topic. In any case, expect this race to be closer than the presidential contest in Illinois.