Quigley, Schakowsky lead GOTV rally on quad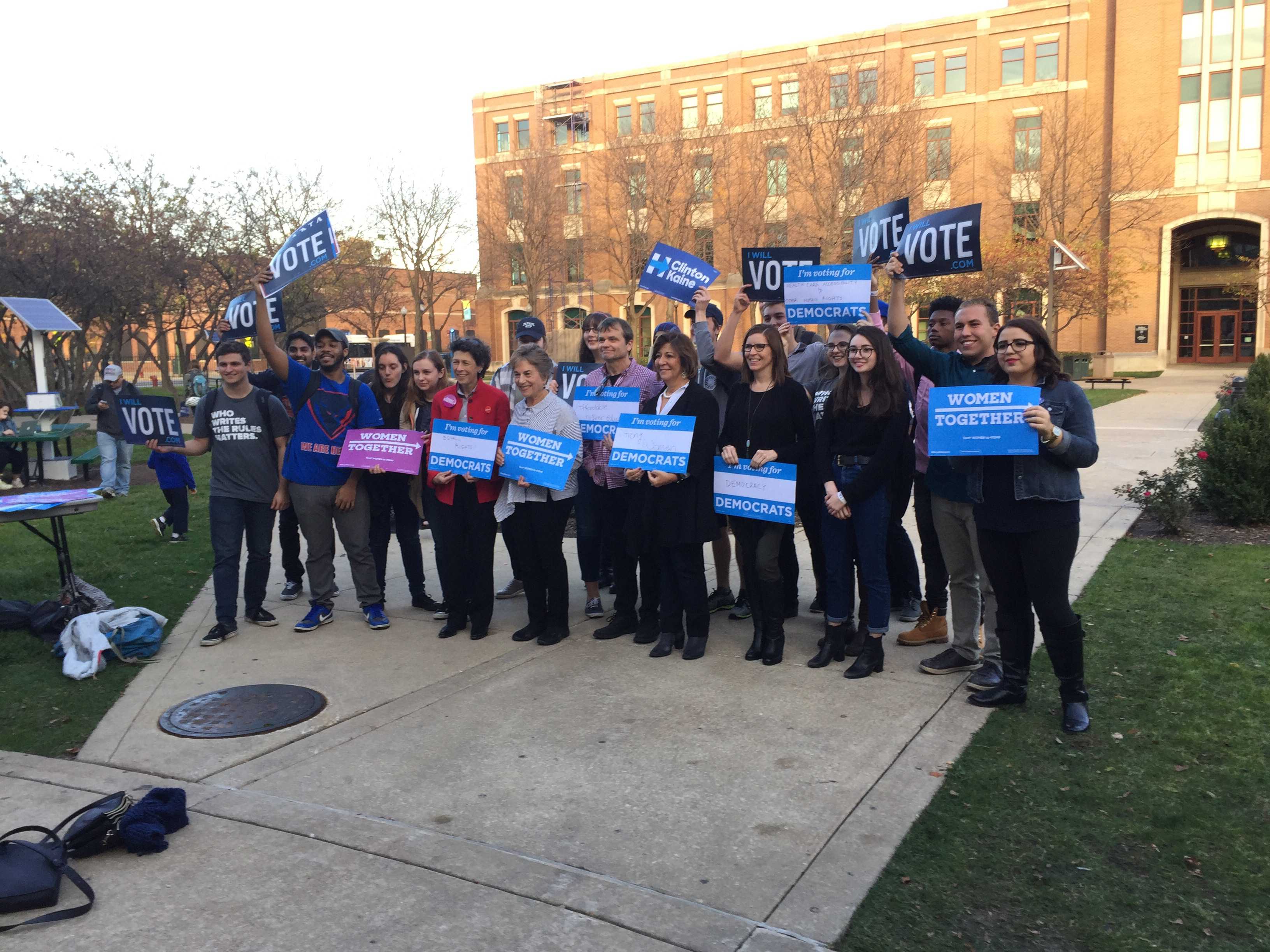 U.S. Reps. Mike Quigley and Jan Schakowsky headlined a get out the vote (GOTV) rally on the Lincoln Park Quad Monday afternoon, ginning up enthusiasm ahead of both Election Day and a campus event later that evening encouraging students to not vote.
The pair were joined by State Reps. Sara Feigenholtz and Ann Williams and Water Reclamation District Commissioner Debra Shore, who all stressed to the roughly two dozen students in attendance the key issues at stake up and down the ballot.
The effort, put on by the DePaul College Democrats and the Roosevelt Institute, sought to gin up enthusiasm among young voters, a group that consistently turns out at lower rates than other age brackets but are a crucial bloc in the Democratic coalition.
The event served as a counter to a later event sponsored by the DePaul Humanities Center, titled, "Why You Shouldn't Vote Tomorrow".
Knowing this event was taking place did not sit well with the elected officials in attendance. Schakowsky said "it hurts me in my heart," as she thought of her colleague, U.S. Rep. John Lewis and others who fought hard for the ballot in the Civil Rights Movement.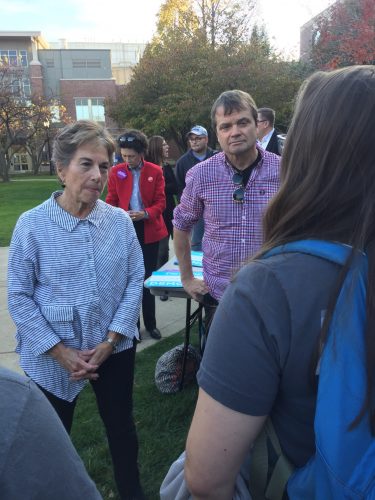 "When I think about John Lewis and the sacrifices he and all the foot soldiers of the Civil Rights Movement back in the 60s made in order to get the right to vote, I just think it's disgraceful and besperches their effort by saying don't vote. It's just stunning to me," Schakowsky said.
Quigley added that who controls government makes a huge difference. He pointed to President Barack Obama's first two years in office, where Democrats had complete control of government and passed healthcare reform and financial reform among other things. He then contrasted it with the lack of progress made in divided government on issues like climate change and gun violence since Republicans took Congress.
Feigenholtz said "tomorrow is a game changer for our country," with the opportunity of electing a woman president. But, she reminded students of the importance of down ballot races, saying bluntly, "Illinois is at war," while suggesting that Gov. Bruce Rauner was a more polished version of Donald Trump.
After each elected official spoke, the group marched across the street to early vote at the Lincoln Park Library, where the line extended out the door and down the corner.