Hidden taste treasures to check out in Chicago
Hunger grips all college students who try and find time to eat a meal that's tasteful and affordable.Some prefer Mexican food while others may want American. Even in the morning, students may want to grab and go with a tasty breakfast.  For many however, it can be hard to find good food at an affordable price, especially for students who may have a loaded schedule of classes and priorities. Yet, there are plenty of hidden options in the city that rely on word-of-mouth promotion that can satisfy hunger without upsetting wallets.
Taqueria El Asadero (TAQS) is a restaurant located at Lincoln and Montrose that isn't one to catch your eye for its tapestry.  From the outside, a giant window lets you peer into the restaurant, which isn't very big.  Once inside, it doesn't catch you with the pristine look of a Gold Coast establishment.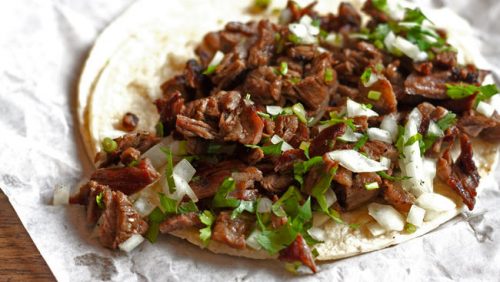 The tables look like something out of a lunchroom, with a space that isn't any bigger than an office and a TV in the back tuned to Telemundo.  You order your food at the front and wait to be served at your table. Once it arrives and you take that first bite of a steak burrito or chicken tacos however, your expectations are immediately blown away.
"We get complimented on the steak more than probably anything else," said Viviana Flores, part owner and worker since its opening over 25 years ago.  "It's the cut and choice of steak that make our meat so rich in flavor. We don't get the cheap stuff, we always try and go for either prime or choice [cuts].  But the kind of meat we get here you can't really get at a butcher or supermarket, and then our seasoning is what makes it great but it's just salt, pepper and garlic."
Tacos are $2.62 while burritos are $7.60 and tortas are $5.80, all served with your choice of meat: Carne Asada (grilled skirt steak), Pollo (chicken), Al Pastor (marinated pork), Chorizo (Mexican-style sausage) and Barbacoa De Res (braised beef). You won't see any advertisement on TV or in the newspapers for TAQS as Flores says it's mostly word of mouth.
"I've gotten people in here who have told me they've been coming here since their parents used to bring them," Flores said. "(I mean) whenever we get someone for the first time, if they come back, they always tell us how good the food was the first time and that they've told a friend who told a friend and so on. We really want our food to speak for us and make people come back again and again."
Taqueria El Asadero is address is 2213 W. Montrose Ave, Hours are 10 p.m. to midnight.
Many restaurants don't advertise but have a strong following through word association. Located at Belmont and Broadway, Flub A Dub Chub's is a good example. Like TAQS, Flub isn't going to grab your attention with its interior at first.  In fact, to get into the restaurant you have to walk down a set of steps before entering the underground restaurant. Once inside, the tables and walls take you back to a diner setting from something out of yester-year. Round tables with round metal cushioned seats, walls lined with customers' artwork of their favorite order, hot dogs and burgers drawn from children and adults, amateur drawings and professionally drawn pieces.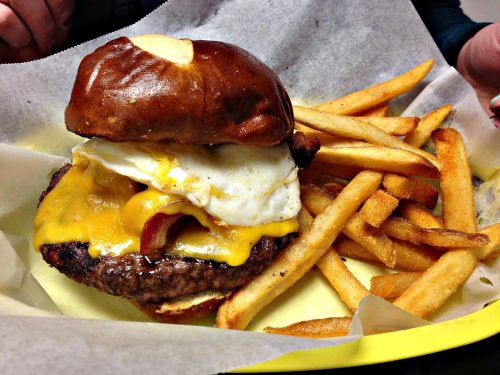 "People seem to love it, and love to show us as well," said Stefano Gutierrez, worker at Flub for over a year and a half. "Honestly the environment is what gets people to come. It's fun, it's interactive with the neighborhood and people tell their friends about us."
Flub is your traditional American restaurant with all the burgers, hot dogs and fries you could imagine, along with chocolate and vanilla milkshakes. Burger prices range from $11 to $20, hot dogs $5 to $9 and sandwiches are $8 to $11 all with a side of either fries or tots. Gutierrez says that through word of mouth, Yelp reviews and good food, he's stayed at Flub longer than he originally thought he would. "When I first came in, I was looking for an in-between job. I liked the owner, I liked the restaurant and  I've been here ever since."
Flub A Dub Chub's address is 3021 N Broadway, Chicago, IL 60657. Hours of operations are 11 a.m. – 10 p.m.
Now both TAQS and Flub A Dub Chub's are sit down or take out restaurants for lunch and dinner, but what about breakfast? It's the most important meal of the day and most people don't have the time in the morning to make their own.
Enter Stan's Donuts, a restaurant catered to serving fresh donuts to those looking for a quick grab-and-go. While Stan's Donuts does have restaurants based around the city, that's not their only means of serving customers their food.
When you see the Stan's Donut food truck, you can hardly miss how huge and pink it is. A menu of the day, with stickers of the donuts being served, sits on the side of the order window and stickers are removed when no longer available.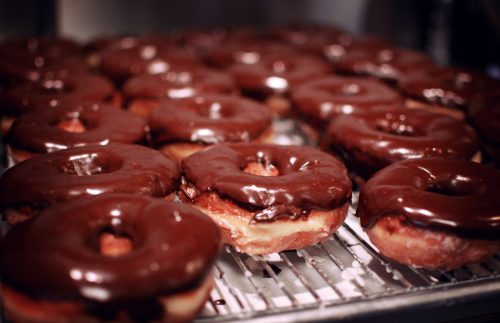 "I personally like the Apple Fritter. Warm and smelling of apples, it's one of our best and my favorite," said Jon Becker, general manager of Stan's Donuts. "It's great because Stan's make donuts throughout the morning so if I run out, I just go to a site, pick up and get back on the road."
Becker said driving a food truck is different, but can offer a new challenge and a new outlet to reach customers.
"I'm not sure why we decided to go into the food trucking, maybe marketing. I try and avoid where our restaurants are. It helps because some people don't know we're a restaurant, so it helps to get the word out."
While luxury donuts can be expensive in the store, your basic donuts like the ones served at the food truck can be a lot cheaper without losing any flavor.
Stan's Donuts are located all throughout the city, and the location of their food truck can be found at www.chicagofoodtruckfinder.com