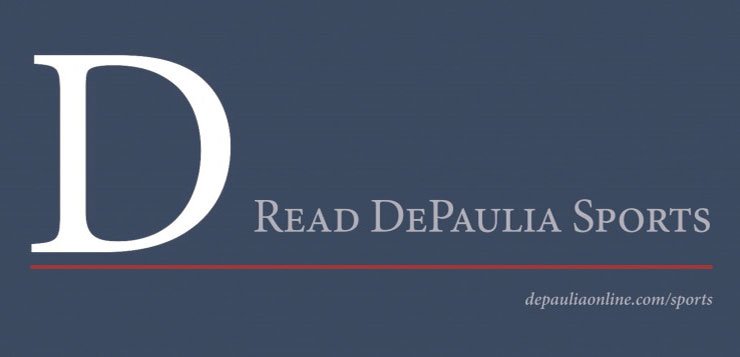 In 2007, the rapper Drake released a mixtape titled "Comeback Season"
In 2016, DePaul men's basketball dropped the remix.
The Blue Demons (4-1) rallied back from a 15-point second half deficit to defeat Drake (1-6), the university, 77-75 on Wednesday night. It was their second big comeback win in a row.
Sophomore guard Eli Cain led the game with 19 points, while graduate guard Chris Harrison Docks and freshman guard Brandon Cyrus each had 14 points of their own.
"I think that game showed, in one mixing bowl, every emotion," senior guard Darrick Wood said. "I feel like that helped us because we're a team that strives off emotion and it got us the win."
This game brought the Blue Demons their second straight win, and their second straight comeback.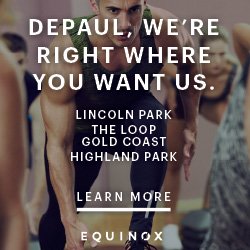 "I'm not exactly sure how to describe that except that it's the second time in a row we've been through something like that," head coach Dave Leitao said. "As I told the team after the game, we've either got something really good going on here with this heart and soul, or by the way we start games out we're going to be in big trouble."
It was a tight first half for the majority of the period. DePaul held small leads throughout the half and could not pull away from the Bulldogs. Drake then turned the game on its head as it went on a 16-0 run towards the close of the second half and swung the momentum in their favor. They led at halftime 38-29. Neither team was shooting from three particularly well
The second half, however, turned the game on its head. The two teams opened up from beyond the arc and it looked like it would benefit Drake more as they jumped out to a 15-point lead, but slowly DePaul chipped away at the lead. They came all the way back and pulled ahead with less than a minute to go before holding on to a two-point lead to win the game 77-75.
Leitao said he was encouraged by the resiliency and the fight of the team.
"I like to think that what we saw in the last seven or eight minutes we can work on making into 12, 15 and 20 and eventually 40 minutes," he said.
On the flip side, comes the start of games, where DePaul has not been strong this season. Graduate guard Chris Harrison Docks said that the team is still looking to put the whole game together.
"It comes with maturity and handling success," he said. "It's all about 'if we have adversity, how do we handle that?' We're starting to find a way that if things don't go our way at first we can still get out of the hole. Now it's all about putting it all together."
He also stressed that it was early in the season, and the goal is to be in a place where the team is playing their best basketball toward the end of the conference season.
"It's a long season," Harrison Docks said. "No team is going to be on point right now …  so I think if we just keep doing things every day, being disciplined and consistent it'll come."
DePaul has a short rest before their first road game of the season. They travel north to play Northwestern in a Chicago rivalry matchup on Saturday at 6 p.m.