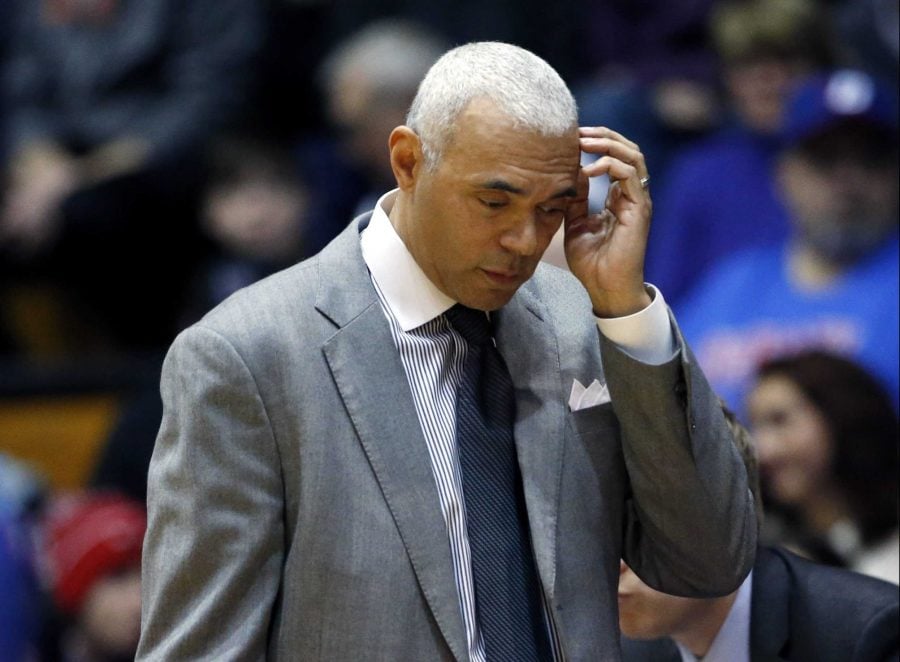 DePaul men's basketball has gained a reputation this season as a team that plays better in the second half. They've made several comebacks, both successful and unsuccessful, that lead to overall better results after halftime.
On Wednesday night they were on the other end of the spectrum as the Blue Demons (5-4) squandered an eight-point halftime lead and fell to the Illinois-Chicago Flames (5-5) 80-75.
Sophomore guard Eli Cain led the game with a career-high 27 points, while senior guard Billy Garrett Jr. had 26 points for DePaul.
"I'm not real happy or pleased with what happened tonight," DePaul coach Dave Leitao said. "As I told the guys, I think you reap what you sow. This has been a regularity for us, and give credit to (UIC coach Steve McClain) and his guys who played extremely hard and inspired. They became difficult to guard"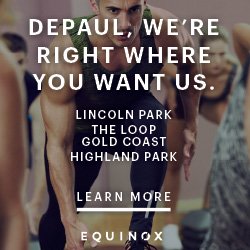 UIC had a big loss in the first half when standout sophomore guard Dikembe Dixson had to leave the game with a knee injury. He did not return, which meant the Flames would need contributions from their bench.
"We were fortunate that at the end of the game we made our run right when we needed to," McClain said. "I think anytime you have a guy go down in a game, other guys have to step up and I think we had a bunch of them step up tonight."
UIC had two players off the bench in double digits point-wise and four players overall, while DePaul only had Cain and Garrett in double digits.
The loss of Dixson seemingly would have put UIC at a disadvantage in a game they were already underdogs, but they kept pace with DePaul in the first half while DePaul tried to separate themselves from the Flames. DePaul was able to take an eight-point advantage into halftime. Cain was the leader for DePaul as he put in 18 points and Garrett had 11. DePaul led 43-35 at the break.
The Flames started their comeback in the second half and carved into the DePaul lead until they took a 60-59 lead with just under seven minutes to go. From there it was a back-and-forth contest as both teams attempted to take control of the game. The Flames finally did when, with 56 seconds to go, junior forward Kyle Guice hit a corner three to give UIC a 76-73 lead.
A free throw and a basket by DePaul later and the Blue Demons had cut the lead to 77-75 and an out of bounds turnover by UIC gave DePaul the ball with 31 seconds to go, but they could not convert on their possession and UIC had two free throws. They only hit one, which gave DePaul the ball, down three, with twenty seconds to go. They missed two jumpers in the paint and the ball went out of bounds under the basket with five seconds to go, which gave DePaul one shot to get a three off.
They didn't get that opportunity. UIC's defense kept DePaul from getting the ball in and senior guard RJ Currington's in-bounds pass was tipped and stolen by the Flames. Junior forward Tai Odiase hit two free throws to ice the game and the Flames won 80-75.
"We didn't play with any energy in the second half," Garrett said. "We didn't guard, we didn't do what we talk about every day, we didn't do what we're trying to make our foundation as a basketball team."
It was out of character for this year's Blue Demons, who could not make the necessary stops in the second half.
"I can't really put my finger on it exactly," Garrett said. "We just didn't have any energy overall as a team and usually when a team starts to make a run in the second half you can bounce back … and we weren't able to do that today."
The game was a game of two similar Chicago programs that hired coaches in similar time frames and are in similar points in their rebuilding.
"I have great respect for Dave (Leitao) and his staff and what we're trying to build here," McClain said. "We're both in our second year and we both deal with some of the same things that we're trying to grow in our programs."
DePaul will face another Chicago rival, Chicago State, on Saturday as they try to bounce back.