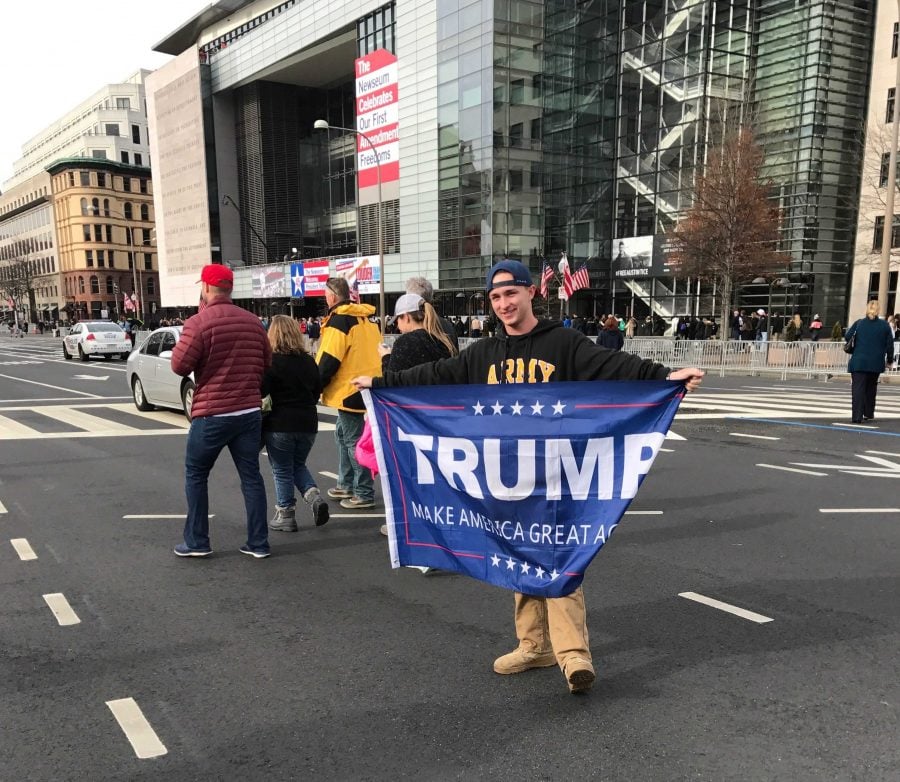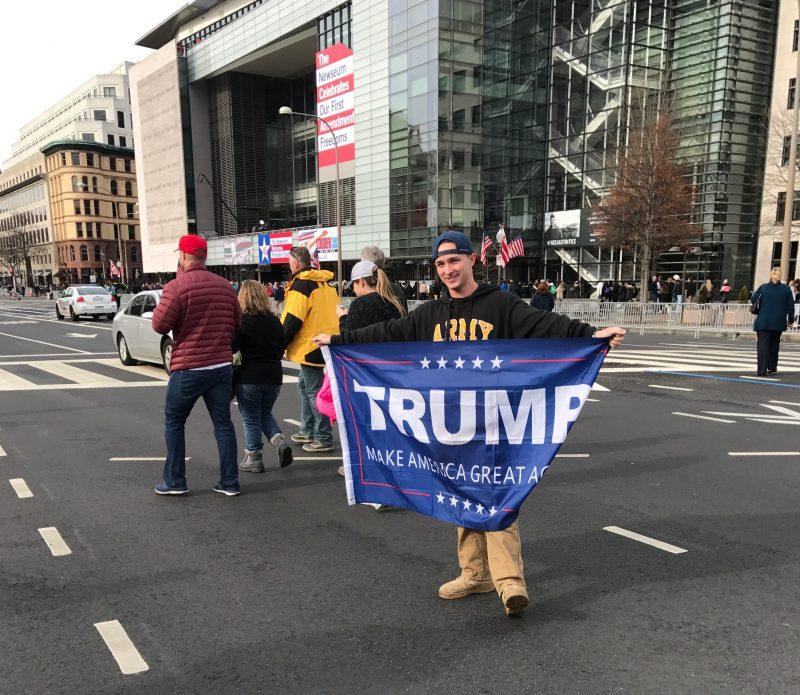 WASHINGTON D.C. — The swamp began to fill Thursday afternoon as supporters of President-elect Donald Trump came from far and wide to celebrate the billionaire's once-thought impossible ascension to the U.S. Presidency.
Wearing 'Make America Great Again' hats and other pro-Trump attire, supporters soaked in the historic nature of the moment, many snapping pictures along the National Mall. While crowds were considered more sparse compared to the run up of recent inaugurations, those present were enthusiastic. Many appeared to bring their whole families, with different generations equally decked in pro-Trump gear.
But after running a campaign that was often hostile towards minorities, Muslims and other groups, many have examined whether Trump represents the future of an increasingly diverse country.
When posed to members of the next generation, responses were split. Some see Trump as a throwback to a country that no longer exists, while others believe he is the antidote to the problems facing modern America.
"I've been called many terrible things for being a Trump supporter: racist, homophobic, Islamophobic, all of these things," said Eric Sullivan, a student at the University of Connecticut. "You know President (Theodore) Roosevelt said, 'to anger a conservative, lie to him, to anger a liberal, tell them the truth'. So that's what I do."
Sullivan, an Army medic, rejects the labels placed on Trump, saying that the president-elect simply states uncomfortable truths (Trump has a history of making false statements) on topics like immigration and terrorism.
But among a group of band students from Hillary Clinton's alma mater, Maine South High School in north suburban Park Ridge, here for the inauguration as well as a band competition, the answer was a collective 'no'.
Summing up their thoughts on Trump in a few words, students offered: 'angry', 'bad', 'interesting' and 'no positive thoughts'.
"We've been moving forward and being open-minded and accepting of all people as what (President) Obama displayed," said Maine South sophomore Cassandra Soto. "And Trump is more close-minded and he's trying to divide the country in a sense by blaming immigrants and other minority groups instead of bringing everyone together like he should as president."
But, fellow classmate Nick Levy seemed more open to giving Trump the benefit of the doubt.
"I still think he'll shake things up because he's going to be one of the first modern presidents to not be an actual politician," he said.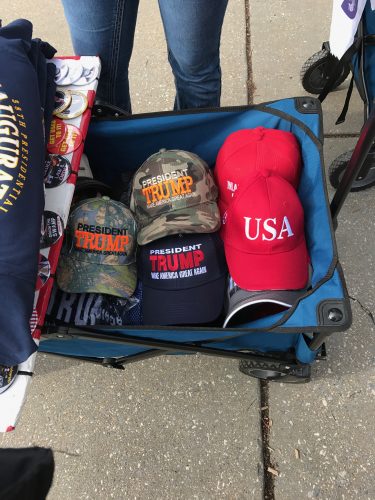 Trump's status as a non-politician prior to his insurgent presidential campaign was the most oft-mentioned trait cited by supporters throughout the day. This anger with Washington could be heard in their voices. And, it may be lasting, as the next generation, not as trusting of institutions and established norms, comes of age.
"Donald Trump isn't a politician, he's a businessman and I think people were sick of politicians and the way things happen, so they wanted a big change and Donald Trump is about the biggest change there is," said William Bucher, a student at Biola University in California.
This sentiment was echoed by countless others, including Sullivan.
"Trump obviously knows what he's doing, and he's not a politician, which is great," Sullivan said. "Career politicians are kind of what's ruining this country. So it was a pretty simple choice."
This 'drain the swamp' message helped many young Trump supporters look past some of the president-elect's more bizarre actions and statements.
"Do I like everything he says? No, there are some things I wish he would cut back on and calm down with," Sullivan said. "I think if he made more press statements and less tweets, that would be better. But the issue is that the majority of the media are all presenting him in a negative way."
As has been the case with conservatives on DePaul's campus, many felt the need to repudiate what they see as political correctness run amuck. Bucher said a factor in his vote was the "riots on a lot of college campuses."
Bucher had been slated to see conservative commentator Ben Shapiro speak at California State University, Los Angeles last year. But the event, titled "When Diversity Becomes a Problem", was cancelled after massive protests from the student body.
While his first choice for president was Texas Sen. Ted Cruz, Bucher said Trump will make "a very good president."
On the day before he becomes the nation's forty-fifth president, Trump and and his family made an appearance at a Toby Keith-headlined inaugural concert held outside the Lincoln Memorial.
"This journey began 18 months ago. I had something to do with it, but you had much more to do with it than I did," Trump said to thousands on the National Mall. "I'm the messenger. I'm just the messenger."
In a divided country, it's a message that has led thousands to flock to his inauguration, and conversely, to a women's march to be held on Saturday.