Defunding Planned Parenthood causes set backs for women's health
For more than 100 years, Planned Parenthood has provided American women access to affordable family planning services including STD/STI testing, sex education and birth control. Despite the economic and social benefits Planned Parenthood provides, Republican lawmakers aim to defund the organization. Their rationale is that Planned Parenthood also provides abortions, something conservatives vehemently oppose.
During a CNN town hall Jan. 12, House Speaker Paul Ryan said Republicans "don't want to commit taxpayer funding for abortion, and Planned Parenthood is the largest abortion provider."
Claims like this are misleading as federal funding for abortion services have been prohibited since Congress passed the Hyde Amendment in 1976. According to the American Civil Liberties Union, there are exceptions to the ban on funding for abortions such as "in cases of rape or incest, as well as when a pregnant woman's life is endangered by a physical disorder, illness or injury."
Despite this reality, Ryan has called for redirecting the tax dollars currently going to Planned Parenthood to "federal community health centers."
"By putting these dollars in the federal community health centers, which provide the same kinds of services — for every Planned Parenthood, there are 20 federal community health centers," Ryan said at the Jan. 12 CNN town hall. "They're vastly bigger in network, there are so many more of them and they provide these kinds of services without all of the controversy surrounding this (abortion) issue."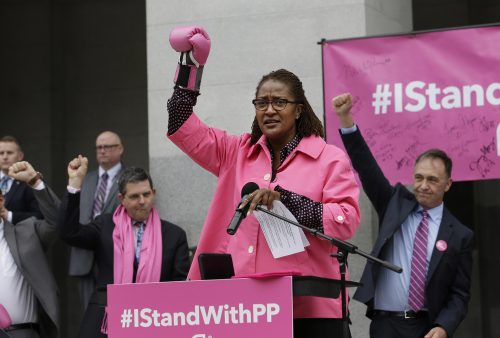 But as pointed out by the Washington Post, a third of the health centers Ryan referred to are "rural health clinics" that unlike Planned Parenthood "are not required to provide family planning services and do not have to serve low-income patients."
Harold Washington student Sahana Gopal worries that defunding Planned Parenthoods would make affordable access to contraceptives harder to obtain for women and, in turn, lead to an increase in unplanned pregnancies and abortions.
President Donald Trump released a letter last September vowing to defund Planned Parenthood if he were to win the election. Fearing an attack on reproductive rights, reproductive rights advocates have encouraged women to get IUDs before Trump took office. Gopal followed their instruction.
"I chose to get an IUD because I did not want to deal with the risk of getting pregnant," Gopal said. "Since abortion rights are at risk of being taken away from us, I wanted to be sure that I would be safe from getting pregnant in the most effective way possible."
The attack on Planned Parenthood and abortion is strange considering the organization must be doing something right: according a Guttmacher Institute report, abortions rates are the lowest they have been since the procedure was legalized in 1973. Improved access to contraceptives was cited as a major contributing factor to this decline.
Access to contraceptives not only prevents unplanned pregnancies but also allows women to take control of their life and pursue an education or career without fear of becoming pregnant.
A Guttmacher Institute report published in 2013 found that 64 percent of women agreed that the use of birth control helped them stay in school or finish an education and helped them get or keep a job or have a career.
The push to defund Planned Parenthood is unnecessary, illogical and dangerous.
Federal funding for abortion services is already outlawed and making it more difficult for women to access affordable birth control only increases the probability of unplanned pregnancies.
Planned Parenthood President Cecile Richards responded to Republican lawmakers on Jan. 5 on twitter, promising "one hell of a fight."