St. Vincent's DeJamz: Valentine's Day feels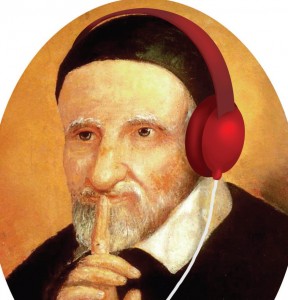 It's that time of February again, where the red roses and chocolates hit every store waiting to be picked up as a Valentine's Day chore.If there's one subject music has overly explored throughout its existence, it'd be love.  From the delightful romantic '50s ballads to '90s angsty, old-school breakup songs to the club bangers of our generation.
If you have a special someone or you're looking for one or you're content being your own soulmate, here are four songs that explore the ups and downs and many feelings of love.
1. "Ho Hey" – Lumineers
This is for those that have just started their new relationship, and whether you're a week into dating or a few months, "Ho Hey" by The Lumineers exemplifies that "on top of the world" feeling.  It's a solid and catchy tune though it may have been played one too many times when it was originally released in 2012.  With only two albums, The Lumineers sure have plenty of songs that explore both the bright and rough patches of being in love. Whichever way this relationship takes you, this band's got your back for your love soundtrack.
2. "Carol Brown" – Flight of the Conchords
For those unfamiliar with Flight of the Conchords, they're a New Zealand-based comedy band composed of Bret McKenzie and Jemaine Clement, that eventually went on to earn its own HBO television series.  Their song "Carol Brown" reflects on Clement's past relationships and why each one has specifically gone wrong.  So if you find yourself reflecting on past relationships this Valentine's Day, "Carol Brown" and the chorus of ex-girlfriends that accompany it, is the best place to start.
3. "Best I Ever Had" – Drake
No Valentine's Day playlist is complete without Drake, who is well versed in the heartfelt feelings of love.  This song "Best I Ever Had" is for those that have been in a relationship for quite some time, always finding ways to keep things fresh.  The song was released in 2009 off his third mixtape, and was one of the beginning looks into the Canadian rapper's long twisted journey of love.
4. "Marvin's Room" – Drake
Honestly Drake deserves two songs on this playlist because he knows about this subject more than anyone.  If Valentine's Day is making you think of a recent breakup, you pop in "Marvin's Room" and let those tears flow with Drake's verses.  Hopefully a good 50 percent of these lyrics don't apply to your past relationship because intoxicated Drake is a little too salty in this, as he calls his ex to pour his heart out.