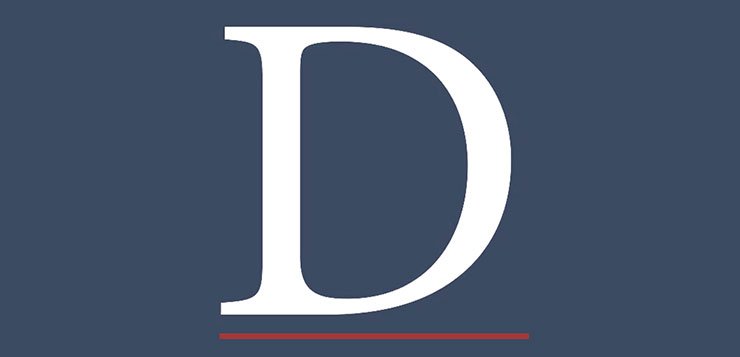 It's not uncommon for director of the School of Hospitality Leadership Misty Johanson to hear that DePaul is the "Uber" of hospitality higher education.
"(People tell me) you have created something very unique and different," Johanson said. "It's about the people, it's not about the structure. We didn't build all these fancy facilities. It's all about the people being engaged in what we do."
The school's newest initiative to foster this idea is through its Executive in Residence program. The School of Hospitality Leadership has teamed up with Paul Daly, area vice president for Hyatt and general manager of the Hyatt Regency O'Hare, and Jerrod Melman and Marc Jacobs, Lettuce Entertain You executive partners. 
These executives were brought in to allow students to "bring industry experience to the classroom." Students have one-on-one mentoring sessions with Daly, Melman and Jacobs to network, receive advice and become connected with Chicago's hospitality industry.
Johanson met with these execs at the beginning of the year to plan 33 weeks of activities and ways for Hyatt Hotels and Lettuce Entertain You to get involved with students throughout the 2016-2017 school year. She initially got the idea for the program last year when she was researching ways to integrate the industry into the life of the school, and it's become among the first Executive Residence programs of its kind.
"We have Chicago, so the kids can go out and get all kinds of training through their internships, so I wanted to bring the industry experience to the students to enhance their learning," Johanson said. "I wanted to do it in a unique way that was different than anybody had ever done."
The program has been a "win-win" for both students and the executives thus far. For Jacobs, creating a professional relationship with students early on has its benefits – especially when both the student and the executive are like-minded.
"It's really fostering and creating that relationship early between the student and Lettuce (Entertain You)," Jacobs said. "I also think DePaul and Lettuce share a lot of the same goals. We care a lot about the success of our employees and the success of the student. And I think that's really been great to see because when goal, like-minded people work together it's a win-win."
Melman just met one-on-one with a student the other day and also believes the Executive Residence program has created a "win-win" situation for students and Lettuce Entertain You.
"It was interesting for both of us, (the student) was asking questions about the next phase of his life and I'm in an industry that constantly needs new, young, fresh ideas," Melman said. "There are young people that are looking to get their feet wet and to start their careers, so to me it's like a 'win-win'."
DePaul senior Valerie Dellorto works part-time as a desk receptionist in Lettuce Entertain You's corporate offices downtown. She has loved working with the company because of the "home culture" vibe they have in the office.
It's also because she has had a great experience with the company that she's decided she wants to continue working with them in the future. When Dellorto first came to DePaul, she wasn't even sure of what she wanted to do – she didn't even know hospitality was a career. Dellorto first learned about hospitality during her freshman orientation because there was a hospitality booth set up.
"I probably wouldn't have even known what hospitality was if it wasn't for going to DePaul," Dellorto said. "I was like 'Oh my God, I can create a career out of this?' It changed my life."
Since being a part of the hospitality program at DePaul, Dellorto has realized just how much it has impacted the opportunities she's had. It's also based on her experiences that she understands just how impactful the Executive Residence program will be for students within the School of Hospitality Leadership.
"I think that that is fantastic DePaul is doing (this program) and letting students go to restaurants and see how team members interact with each other because that can really validate somebody who's like 'I don't really know if I want to work at a restaurant' to say 'Oh look at this, look at all these people making a living out of doing this. This could be me,'" Dellorto said.
However, Dellorto also says just being in Chicago has played a huge part as well.
"I think about how lucky we are to be in Chicago because we are surrounded by so many areas in the hospitality industry," Dellorto said. "Of course there are restaurants and hotels where people go out in the University of Illinois Urbana-Champaign or in Normal, but it's not the same experience. People travel to Chicago from all over the world. You get these different types of people and that can really change your experience and shape how you grow in the industry by the different customers that you're interacting with."
Everything from Chicago's wide variety of customers to its hospitality leaders to this new program at DePaul's School of Hospitality Leadership is why Johanson believes students are getting a one of a kind experience in this city.
"Chicago has so much to offer, it's such a dominant tourism city," Johanson said. "It's world class, first class and it can't be beat. It cannot be beat."