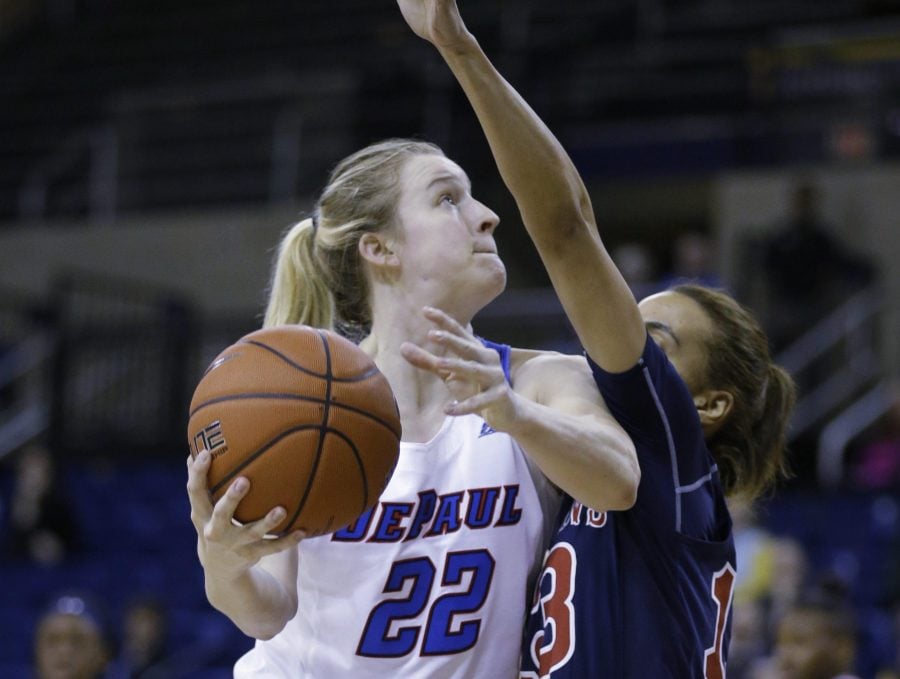 DePaul women's basketball will be a seven seed taking on No. 10 Northern Iowa in the first round of the NCAA Tournament, the team learned on Monday.
The Blue Demons will play in Starkville, MS. with hosts No. 2 Mississippi State. The winner of DePaul and Northern Iowa will play the winner of Mississippi State and No. 15 Troy.
The game between DePaul and Northern Iowa will be at 11 a.m. on Friday on ESPN. If DePaul makes it to the next round, their second round match-up will be played on Sunday with a time to be determined.
The Blue Demons are in the Oklahoma City region, which will host the Sweet Sixteen and the Elite 8, with the Final Four taking place in Dallas. Baylor is the No. 1 seed in this region.