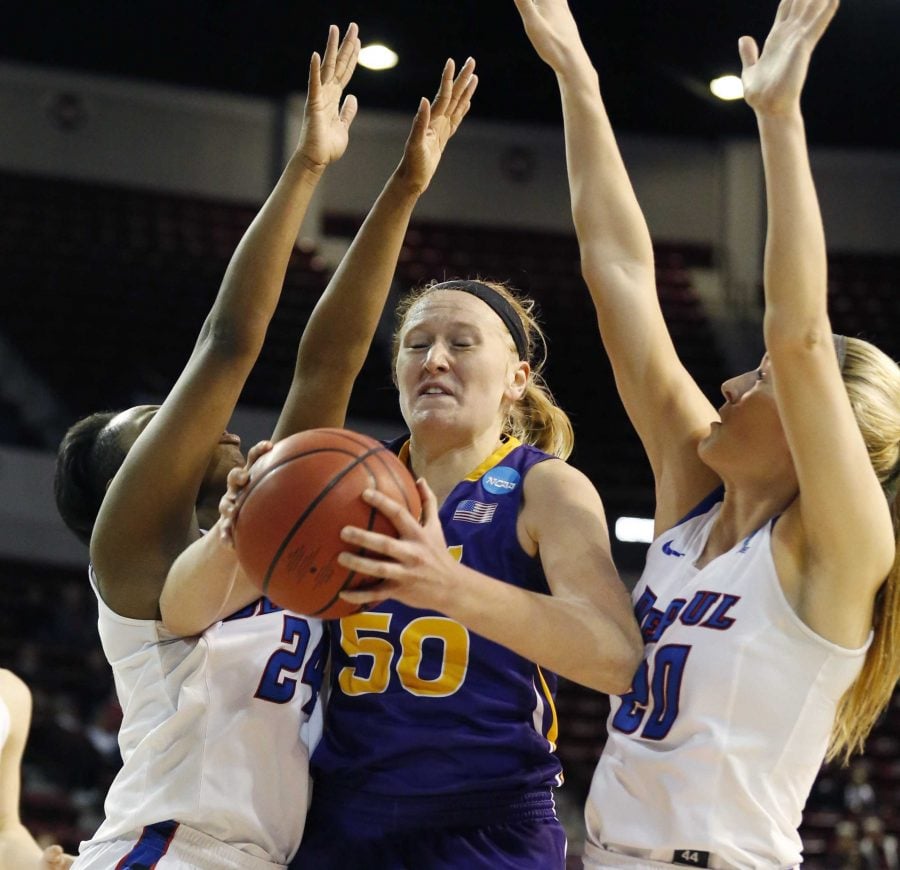 No. 7 DePaul women's basketball ran wild on No. 10 Northern Iowa en route to an 88-67 win in the first round of the NCAA tournament on Friday.
Sophomore guard Tanita Allen came off the bench to lead the game with 25 points as the Blue Demons advanced to the Round of 32.
The Blue Demons were off to the races in the first half. Their up-tempo, efficient offense quickly left the Panthers in the dust and essentially gave them control of the game. At the end of the first quarter, DePaul led 22-9.
DePaul didn't let up in the second quarter as they had a 51-33 advantage at the break. Allen dominated off the bench with 18 points in the first half. Eight different Demons were on the scoreboard at halftime.
In the second half, DePaul continued to control the game. They shot 45 percent from three and kept the Panthers out of the game. In the fourth quarter DePaul pulled most of its starters and some deep bench players were able to earn some minutes with the game firmly in hand. The Blue Demons cruised to the 88-67 victory.
With the win, DePaul advanced to the Round of 32 of the NCAA tournament. They'll play the winner of No. 2 Mississippi State and No. 15 Troy, who tip off later today. The first two rounds are being hosted on Mississippi State's campus in Starkville, MS. The Round of 32 game will be on Sunday at a time to be determined. This is the fourth straight year that DePaul has advanced past the first round of the NCAA tournament.