Students share their experiences using ride-sharing services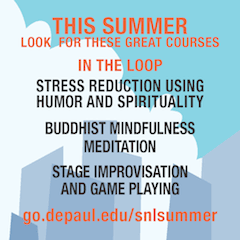 It's late  at night. You're just now leaving that party or a study session at the library and now you don't want to make that long commute home. Without even thinking, you pull out your phone and request a ride from one of the two ride-hailing apps, Uber or Lyft.
This routine comes as no surprise. Pew Research Center, a nonpartsian fact tank that provides information on demographic trends shaping the world. reported that "roughly one-quarter of 18- to 29-year-olds (28 percent)," use both services.
With most students seeking a quick and safe way to get home, it's easy for one to ignore the connection that each company has with the current political climate.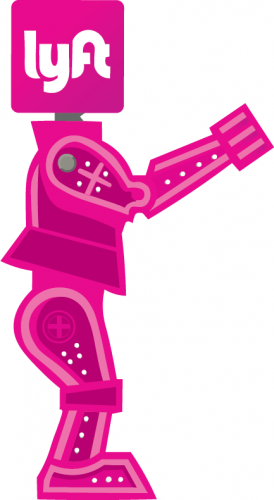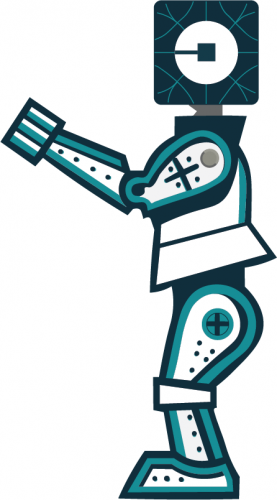 Months ago, some DePaul students switched to Lyft after Uber's CEO revealed his ties to the Trump administration and reported sexism in the company. The use of the ride-share services became a political concern for some, while others still appreciate the companies for the convenience and memories shared with their drivers.   
Travis Kalanick, CEO of the worldwide online transportation network company Uber, had to step down from President Trump's economic advisory council due to public dissent of Trump's proposed travel ban. Kalanick said in a company meeting in January that he joined the council in December to engage in conversation with Trump about improving inner city transportation.
"We'll partner with anyone in the world as long they're about making transportation in cities better, creating job opportunities, making it easier to get around, getting pollution out of the air and traffic off the streets," Kalanick told employees.
He backed out of his position on the council after he faced opposition from employees and 200,000 people deleted their Uber apps.
"There are many ways we will continue to advocate for just change on immigration but staying on the council was going to get in the way of that," Kalanick told employees in an email. "The executive order is hurting many people in communities all across America. Families are being separated, people are stranded overseas and there's a growing fear the U.S. is no longer a place that welcomes immigrants."
Students still consider Uber a supporter of Trump's policies.
"I prefer Lyft because first of all Uber supports Trump," Maggie Carson, a sophomore public health major said.
Carson also said she will not support a sexist company, "I read an article about this woman that worked for Uber and she faced a lot of sexism. They bought leather jackets for every person that was a male and not for the women. Why couldn't they just order women's jackets?"
The unequal allotment of jackets is just one of several reports of sexism within the company claimed in the past week. Former employee Susan Fowler claimed that the company's HR did nothing about multiple reports of sexual harassment against her manager, and that by the time she left the company only six percent of Uber employees were women.
Freshman Ty Yamamoto said he considered switching to Lyft. "I was planning on switching to Lyft for political reasons, however recently it was brought up that both companies have political affiliations I don't align with."
Lyft, Uber's primary competitor in the ride-sharing industry, has profited most from boycotts against Uber, even though Lyft also has affiliations with the Trump administration.
Carl Icahn, a member of Lyft's board of directors, is one of Trump's most influential advisors. According to a recent CNN news report, Icahn's "new role as Trump's regulation-buster has given him a powerful platform to push for getting rid of EPA's renewable fuel standard rules." Other major Lyft investors, including Peter Theil and GM CEO Mary Barra, are  also active Trump supporters.
Although some DePaul students are choosing services that align with their poltical beliefs, others  see little difference between the companies. Some students simply view the drivers as people trying to make a living, and barely see any political affiliation.
"The services are good and usually reliable. The drivers are never too creepy and (they) know where they're going," said Yamamoto. "Usually both experiences are about the same."
"Both services are more convenient than taxis," Carson said. "The drivers have a lot of funny stories to share if you ask them about the strangest people they've driven."
Freshman Zoe Knight said the conversations with drivers were her favorite part of the experience.
"Last quarter when I had to go home, the driver who drove me to the airport was super great and I really appreciated him."
Some conversations with drivers did not go well. Freshman Archi Archibald said her Uber driver told her a sad story.
"He talked about how his sister's husband was running away from a cop and got shot in the back a few days before," Archibald said. "It was an awkward ride."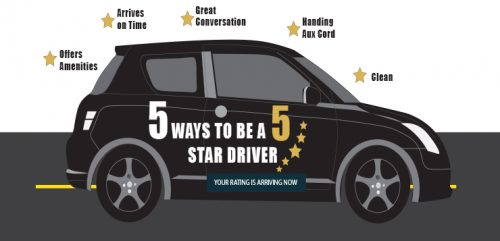 Junior Taylor Kacsits said her Uber driver was on a conference call.
"I got in and he said he was on a call and that I had to be quiet," Kacsits said. "I was the only other person in the car anyway, so it wasn't a big deal, but I just sat in the back quietly the whole time."
Generally, safety was not a major concern among students, partially because they do not take them alone.
"I've usually felt pretty safe, I mean, I don't usually take them alone at night because I'm usually with people at night, so there's not much to worry about," Knight said.
While students say they usually like the drivers, many feel uncomfortable taking rides alone.
Students tend to use Uber and Lyft predominantly for late night rides and to go to places inaccessible by train.
"I use them when I have to go home late at night and when I have to go places where the train won't take me," Knight said.
"I usually use Ubers to go to parties when they're off campus on the weekends mainly," Ashmore said. I also use them when I'm taking family around town."
Sophomore Aiki Coxhead said she sometimes uses Lyft to go to work, however, she believes there is no significant difference in safety for her, compared to when she uses public transit.
"I have to leave at 4:45 a.m., and depending on the day I might take a Lyft to make the commute easier," Coxhead said. "I've never really thought about their safety compared to the trains."
As for Carson, she prefers the ride-share services over other forms of transportantation.
"I appreciate them for their convenience and flexibility," Carson said. "Especially compared to public transportation and taxis."
Overall, students value having the services available to them, regardless of the companies' affiliations. For a college student on the go, many attribute the companies for allowing them to get across the city while also making memories through their travel.