String of crimes against students occur near Lincoln Park campus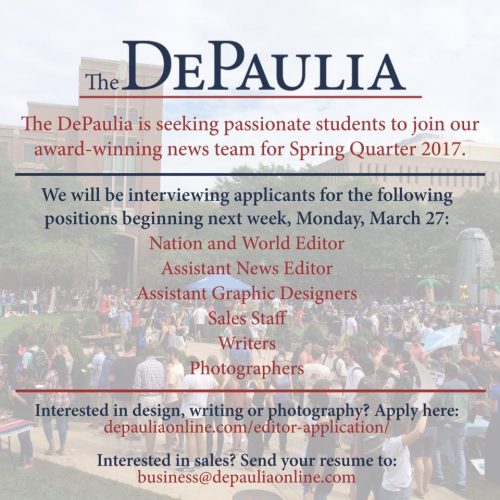 A DePaul student was shot  in the leg around 1 a.m. March 28 in an apartment on the 1100 block of West Lill Street, less than half a mile from the Lincoln Park campus. According to the Public Safety alert, "the student was taken to Illinois Masonic Hospital for treatment," where his injuries were deemed "not life threatening."
According to Public Safety,  18-year-old student shot on March 28 originally said that he was "approached by two individuals who (demanded) money" while walking on the 1100 block of West Lill Avenue and was shot when he tried to flee the scene.
The March 28 shooting is among four attacks against DePaul students near the Lincoln Park campus over the past three months. The other three students were robbed at gunpoint while walking alone.
The first of these attacks occurred on Jan. 18 when a student was robbed at gunpoint in the 2400 block of North Seminary Avenue, according to Public Safety. The second armed robbery occurred Jan. 27 around 3 a.m. in the 1200 block of West Fullerton Avenue, near the 1237 West Fullerton residential building.
On March 1, the third attack occurred. According to the Public Safety alert, the student was approach around 3 p.m. by two men on the 2200 block of North Halsted Avenue who took the student's cell phone.