Increasing attacks don't stop students traveling abroad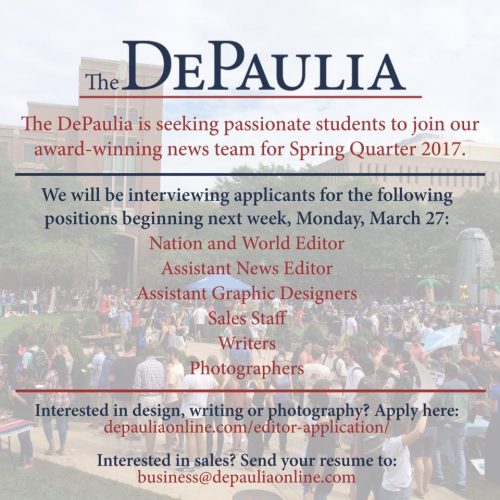 When senior Ella Krikorian decided to study abroad in Brussels and intern at the European Parliament (EU), she was not expecting a terrorist attack which would make international headlines.
In winter and spring quarter of 2016, Krikorian studied abroad in Brussels through DePaul's Global Engagement Office. Studying history with a concentration in pre-law studies, Krikorian decided to study abroad to experience working a government job in another country and to learn about their legal system. For six months, she interned at the EU assisting Member of the European Parliament (MEP) David Casa.
On March 22, Krikorian joined a group of four students who were on their way to the EU, planning to arrive at 9 a.m. from their residency in Luezen. The second group of students set off earlier to the parliament after they were asked to arrive an hour earlier.
As she transferred onto the second train line heading to Brussels North in the direction of parliament, she heard a voice speak in French over the intercom. The only word she was able to decipher was "terroisme," meaning terrorism.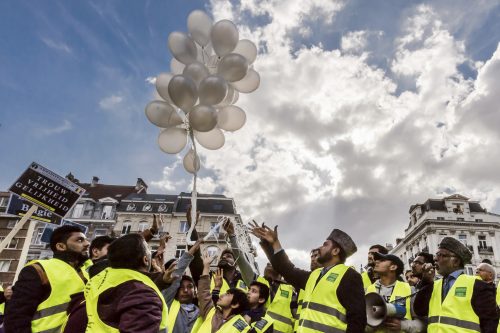 "We were on the train so we didn't hear anything, but the second group (who departed earlier) had just gotten off the Metro and were walking into the building at that time," Krikorian said. "The minute they went into parliament the bomb went off so they heard it. We all missed the bombing by five minutes."
Krikorian recalled how people were concerned that if another bomb went off, it would be in the Metro due to it being a heavily populated commuter area.
"We didn't know to go to parliament or go home. People's phone were blowing up. We were able to catch one of the trains back to Leuzen soon after," Krikorian said. "The train was not full of people. Everybody was still trying to figure out what had happened."
The city went on lock down. Soon after train lines in and out of the city were cut off. The second group of students who had entered the parliament as the bomb exploded had to wait inside the building until evacuated.
This was not the first terror attack students studying abroad have experienced and it won't be the last. Within the past year, attacks have occurred in France and Turkey while DePaul students were present.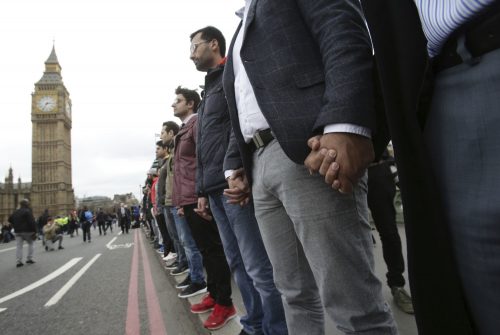 Exactly a year later on March 22, another terror attack took place in London. Not far from the Palace of Westminster or the British Parliament, Briton Khalid Masood drove his vehicle into pedestrians on the famous Westminster Bridge. After crashing his vehicle, Masood ran into the New Palace Yard where he was stopped by London police with a fatal shot.
This terror attack took place in Westminster, London near the University of Westminster, where DePaul students studying abroad in London in 2015-2016 attended university.
Studying abroad is viewed as a once-in-a-lifetime experience, an experience that is encouraged for undergraduate students. Though no DePaul students were hurt, students and the university should consider the unfortunate reality of our present global politics more seriously.
While a potential terrorist attack should not detour students from studying abroad, it should be on the mind of student travelers.
According to the Global Terrorism Index, there has been a 650 percent increase in deaths as a result of terrorist attacks in the 34 democratic countries a part of the Organization for Economic Co-operation and Development (OECD). This suggests that there has been a rise of terror related attacks in transnational and developed countries.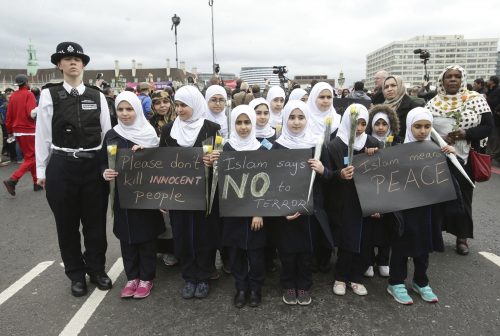 Director of the Global Engagement Office at DePaul, Martha McGivern, described what would happen if students are involved in a terrorist attack.
"In the event of a terror attack or any situation that could pose a security threat to our students, we follow our comprehensive emergency response plan. If necessary to assure student safety, we work with our insurance provider to evacuate students," McGivern said. "If the threat has passed or was more minor in the first place, we check in with our students directly and/or through our partner institutions overseas to confirm their physical safety and offer academic, emotional and other support."
Yet, students who were inside the parliament during the Brussels attack expressed discontent with how the university handled the situation.
"There were many complaints as to how DePaul didn't evacuate the students fast enough or were insensitive to the situation, but what are you supposed to do when the person who is in charge of your well-being is half way across the world?" Krikorian said.
Before students travel abroad, the Global Engagement Office takes specific precautions in attempt to prepare students if they find themselves in a life threatening situation.
"The safety and well-being of our students is our highest priority and is considered in every decision about a given study abroad program. We monitor all program destinations constantly through various resources, including the U.S. State Department, our partner institutions overseas and international media. We contract with an international travel health and accident insurance agency that provides security monitoring and assistance, including student evacuation, if necessary," McGivern said."Lastly, we prepare students for emergency situations through pre-departure orientations, a requirement to register for the State Department's Smart Traveler Enrollment Program, and by sharing health and safety tips."
Senior Chris Coseglia traveled to Turkey to study the local business industry during Spring Break 2016. During his week and a half trip, he had heard reports of several bombings taking place throughout nearby cities.
"My mom contacted me saying there was a bombing. DePaul called our professor on the trip, and the decision was made to avoid these specific places," Coseglia said. "No one really told us, I couldn't even figure out how to turn on the TV. I didn't really understand Turkish either."
While DePaul's attempts to ensure student safety are valid, it is difficult to fully protect students from halfway across the world. Especially when students such as Coseglia are present in a country where they do not speak the language. And, while terrorist attacks are unprecedented, traveling students should take precaution in any way they can. Despite the potential danger, Coseglia still urges students to travel.
"I understood the risk. I understood what could happen in Turkey, but my heart said 'hey, this is a great trip,'" Coseglia said. "I encourage anyone to take an opportunity to go overseas and to be in an environment they know nothing about, but just be smart. Be smart, have a good time, don't let the terror scare you off."
About the Contributor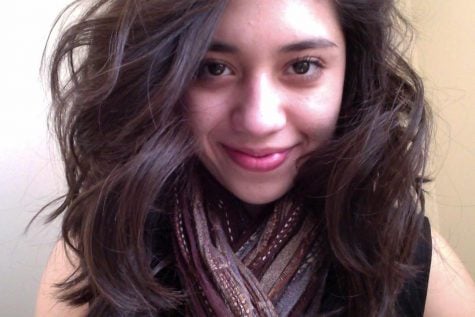 Yazmin Dominguez, Online Editor
Yazmin is the online editor of The DePaulia. She enjoys house music, storytelling, tough editors, and people who can make her laugh. Follow her on Twitter...