Men's track and field looks to replicate indoor success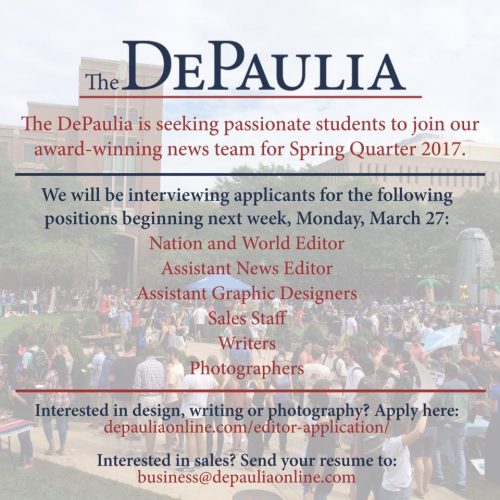 It can often be easy to rest on the high of past successes. The men's indoor track and field team rose to the highest of such highs by bringing home the first Big East Championship in program history.  Winning that was no easy feat and brings with it heaps of pressure for the upcoming outdoor season.  Nevertheless, senior runner Chaz Bottoms knows he and his team will be up for it.
"In the past, we've had a lot of individual medals, and high places and conference champions, but never figuring out how to put that together into a team championship," Bottoms said.  "So now we understand that and it's just keeping that momentum going, staying hungry(…) We just have to go out and get it because now we have a huge target on our backs."
The athletes are not the only ones affected by the championship. Head coach Dave Dopek has been part of the track and field department, as a phenomenal runner and as a coach for 26 yearsw and he was extremely excited witnessing his first Big East championship.  However, he knows he will not get a "super-bowl" hangover just because there is not enough time.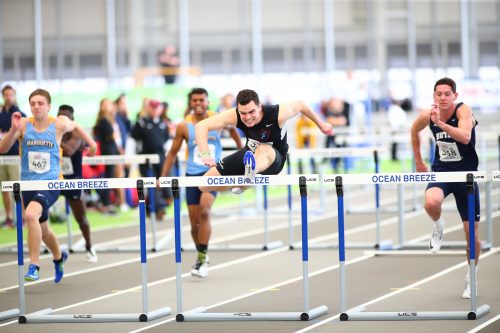 "The nature of our sport is there is always a new season," Dopek said.  "As soon as we finish cross country season we are mentally getting ready for indoor.  As soon as we finish indoor season, we're getting ready for outdoor.  As soon as outdoor season is over then we are starting to lay the ground work for the next three seasons."
The new season comes with its own set of challenges.  New events are laid before the athletes as imposing challenges they must overcome.  The new setting accompanies events such as javelin, discus and several running trails but these are all battles Dopek thinks the team is built to win.
"We have really good discus throwers.  I think we have the won the last three distance championships (…) last year we swept top three of the 400 hurdles, we've won two out of the last three years in the 4×100.  So, the challenge is getting the people whose primary events those are back into the flow," Dopek said.
"Indoor track is just like most of the other sports up here.  You show up to a building, you compete and you go home. Now we're looking at weather two weeks out", Dopek said.  "I already know what the weather is going to be like in Naperville on the 8th, I'm tracking the weather for this weekend(…)because that plays a lot into what we enter people in, what we try to accomplish."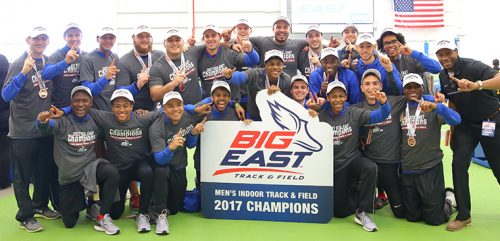 One thing both Dopek and Bottoms agree on is team chemistry has been a big factor in their success so far and they will need to continue it if they want to repeat as champions.
"We have the hype men that are hypin' everybody up and we have the guys who are like 'no, we don't need to be hyped,' but when the event goes off they are very hyped," Dopek said. "That sort of chemistry just makes for a good mix.   It's something that I haven't seen us have in a pretty long time(…) which is why I think we were able to have that success indoor."
Bottoms agrees, saying how they have become a family.
"One of the things we always do at practice when we break it down at the end is we say 'family'," Bottoms said. "And I personally, for the four years I've been here, have always believed that we are family and I think winning just kind of solidified the brotherhood that we have on our team(…) and I know there is still so much room for us to get closer and trust in one another that we can repeat."