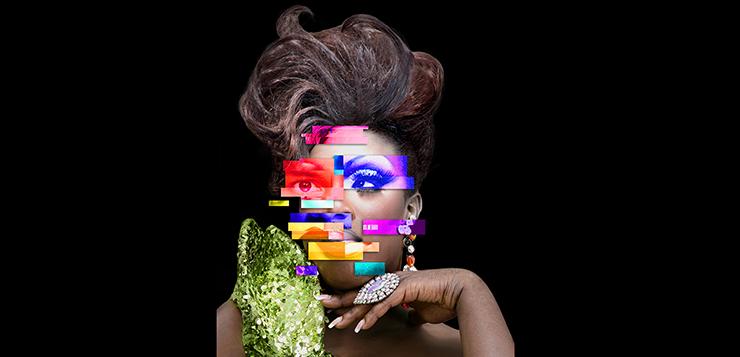 It's time to have a ball! The DePaul Theatre School will present Oscar award winner Tarell Alvin McCraney's play "Wig Out!" from April 14-23 on the Fullerton Stage. The show introduces audiences to the current underground drag scene.
Director Nathan Singh, a third year MFA student at The Theatre School wanted to capture McCraney's vision for the play.
"A major part of this show is introducing audiences to the underground queer sub-culture, called the "Ballroom" community," Singh said. "Many people may be familiar with this from the popular 1990 documentary "Paris is Burning." Tarell is looking at the sub-culture today. He is also elevating the story of this queer community to the level of Shakespeare. He is elevating this story to the mythic and that is something I really wanted to honor."
Singh pitched "Wig Out!" as his MFA thesis project. "This is a play that I've wanted to direct for a while now. I've spent years looking at plays about queer (LGBTQ+) people of color and I haven't found a whole lot. These narratives are important and I believe this is the right time and community to present it."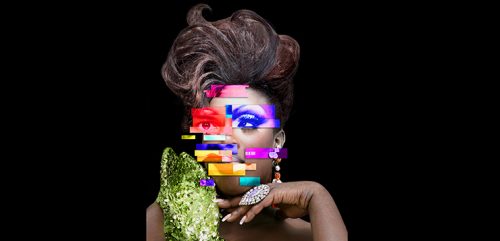 Dramaturg Trisha Mahoney worked closely with Singh to bring "Wig Out!" and its message to life.
"Nathan and I had a lot of great conversations, especially through the design process where the whole team was discovering what this play looks and feels like, including my fantastic assistant, Cassandra Kendall, who does drag in Chicago, the diversity consultant, Dexter Zollicoffer, and the trans consultant, Gloria Allen. In these conversations, I felt like my role was to be a curator of other people's stories. Since I am not in the Ball community, I never wanted to come from a perspective of trying to know more than I did. Instead, I researched many first person accounts from people in the Ball communities to capture the interpretation of the impact that the Balls have had on their lives."
One of the actors, Matthew James Elam, who plays the dual character of Wilson and Nina, portrays his character with vulnerability and truth.
"The role I play is a character who has one foot in the world he left and another foot in the world she created. I am the only character who switches from being male identified to female identified and I exist as both with equal precision, depth and validity. These people who we represent in real life aren't pretending or even just performing, they are literally cultivating the most elegant and beautiful parts of themselves while opening their insides and showing their vulnerabilities boldly, bravely, and without apology."
When speaking of the bond between the cast and crew, one of the actors, Keith Illidge, who plays Deity, states that they are truly a happy family.
"Oh it's like a big family reunion at a cookout in the park on a warm summery day. No, really every day was an enjoyable day with everybody. This whole process was easy because everyone was open and excited to tell a story like this, so the permission to play and take uncomfortable risks around everyone was accepted."
Singh agreed that his team made the process of creating this show a smooth and enjoyable experience.
"Each actor came to the process completely committed to telling this story with integrity, insight, and lots of creativity, along with fully transforming themselves into these characters. I cannot say I did everything myself because I had the best team in the world.  We built this show together."
Singh has recently directed "The Children's Hour," "Next Fall" and "The Great God Pan," as well as some previous work around Los Angeles, University of Southern California, and the Oregon Shakespeare Festival. He says that directing "Wig Out!" for DePaul has helped him dive deeper as a director.
"This play has been a great merging of two worlds," Singh says. "It brings together what I used to to do as an artist before I came to Chicago, which was large scale spectacles, and what I've learned at The Theatre School, which is relationships and storytelling."
Illidge ends by talking about how those relationships and storytelling add to the message he hopes the audience gets out of the show.
"I think there are many messages, but I would say the one that sticks out the most for me is that you have one night only to be the person you were meant to be, that you dreamed of all your life. That one night that you won't be judged for being yourself and giving yourself permission to love who you are."
Spend one night (or two) with "Wig Out!" at 2350 N. Racine Ave. Performances are Wednesdays through Saturday at 7:30 p.m. and Sundays at 2 p.m. Previews are April 12 and 13 at 7:30 p.m. Tickets can be bought by calling the Box Office at 773-325-7900 or at The Theatre School website: http://theatre.depaul.edu.