Golf collapses in finale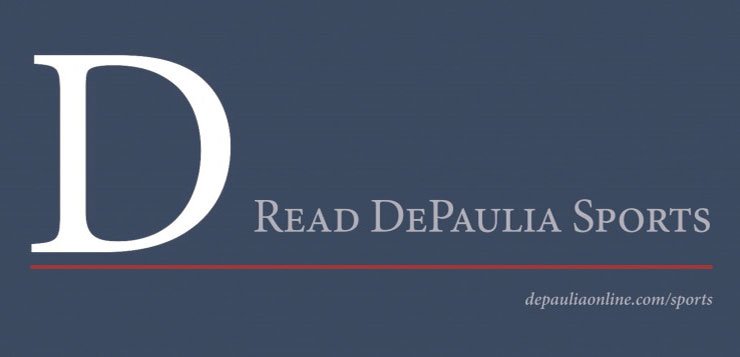 Sometimes, golf happens.
For DePaul's men's golf team, golf happened in brutal fashion last Tuesday when they surrendered a seven-stroke lead on the final day of the Big East Championship to finish fourth out of nine teams, nine strokes off the lead.
After playing the first two days 20-over-par to take a seven stroke lead on the field, the Blue Demon's turned in 24-over-par final round, opening the door for Marquette to climb to the top of the leaderboard to beat Seton Hall by one stroke.
"I'm most proud that they put themselves in a position to win," coach Betty Kaufmann said.
DePaul's Jonathan Hewett lead his team and the tournament going into the final day at Callawassie Island Club.
The senior shot a 74 (+2) and a 70 (-2) in the rounds one and two, respectively, putting himself in the lead at even par.
"After firing a 70 I was pretty happy and I left a few (strokes) out there as well, so I knew I could better that score," Hewett said. "I set an alarm for 7 a.m. and woke up at 5 a.m. because I was so excited, just lying there thinking about it."
Hewett says that he has learned how to go into tournament rounds expecting to play well this year, which he says helps him stay competitive when the pressure is on.
"I think I was a little nervous going into the final day, just because when you have a lead you don't want to lose it," Hewett said. "But I think I was mostly excited to go extend my lead and win the tournament."
The stars seemed to be aligning for Hewett on that Tuesday morning. He was the individual leader coming off a two-under-par round on the second day, his team was rolling with a seven stroke lead, the playing conditions were better than they had been all week and his family had made the trip from England to see him compete for a conference championship.
The trouble for Hewett began on the par three fifth when he hit his ball in the front left bunker, just in front of the pin location. "It was an easy bunker shot," Hewett said. "Something I could do with my eyes closed." No matter how routine the shot may have been, this bunker had other plans for the senior. "I caught a bit of wet sand behind the ball and left the ball in the bunker," Hewett said.
Hewett played his next shot onto the green and made a two-putt double-bogey – or so he thought. While he was approaching the next tee-box, two rules officials informed him that he was being issued a two stroke penalty for grounding his club in a bunker. In golf, when a player finds their ball in the bunker, their club cannot make contact with the ground until that make an attempt to hit the ball. Players who violate this rule are issued a two stroke penalty.
"I didn't think about it because I never leave a ball in the bunker," Hewett said. He walked off the 5th hole with a quadruple-bogey (7-strokes) and continued to play solid golf, finishing with a fourover-par 76 to finish sixth as an individual. "I'm happy with the way I played and I don't think there is anything I'd do differently," Hewett said.
"I had some bad luck here and there. Things could have gone my way, but they didn't and I think that's just how golf goes sometimes." Hewett will maintain his amateur status through August this year as he tries to qualify for the U.S. Open this week at Cantigny Golf Club in Wheaton, IL.
From there he will attempt to play on West Florida Golf Tour as a professional. He is currently looking for sponsors and an agent. Hewett wasn't the only Blue Demon to experience misfortune on the golf course. After cruising along at four-over-par through 17 holes, Jonathan Goldstein took a 10 on the 18th hole to finish with a 10-over 82.
Coach Kaufmann says she wouldn't do anything differently and the misfortunes they experienced on Tuesday is simply part of the game.
"I told them to keep it simple and just play golf," Kaufmann said. "(I told them to) do what they do every day and enjoy the moment… and enjoy the challenge golf gives you. I think they did that."
With the 2017 Big East Championship in the books, coach Kaufmann is retiring from DePaul and leaving her post with the golf team. She has been with DePaul for 19 years and three of her four children attended the university as well. "DePaul is a special place; a real close-knit family," Kaufmann said.
"There are not to many universities where you can go up to the second floor and walk into the (Athletic Director's) office and say hi without and appointment. There are not a lot of big time basketball programs where the coach knows what is going on in other sports. It's been fun to be a part of it – It's been wonderful."
Current assistant coach Marty Schiene will take over the program beginning next year.