Softball wins Big East title
DePaul scored one in the third, three in the fifth and four in the seventh to bury St. John's 8-3 in the Big East Championship title game on Saturday at The Ballpark in Rosemont.
Freshman, all-conference pitcher Missy Zoch hurled a complete game, allowing three runs on nine hits with eight strikeouts.  She pitched all 14 innings for the Blue Demons in the Big East Tournament this weekend. 
"I think it's the same formula every time you get to playoff softball," Lenti said after the Blue Demon's semi-final win on Friday. "It's timely hitting, strong pitching and strong defense, so whoever does that tomorrow is going to be the Big East Champion."
Zoch continued to provide strong pitching and the Blue Demon's defense was solid, committing only one error in the title game, but it was the timely hitting coach Lenti alluded to that lifted the Blue Demons over the Red Storm.
DePaul scored their first run in the third inning on the back of three consecutive singles from Dylan Christensen, Jessica Cothern and Nicole Pihl.  Megan Leyva left two runners stranded with a strikeout to end the inning, leaving the Demons with a one-run advantage through three-and-a-half innings.
St. John's struck back in the bottom of the fourth, getting two runners aboard with singles from Savannah Warren and Krystal Puga. Warren scored on a sacrifice-fly from Gretchen Bowie, then Puga scored on a tripled launched from the bat of Brittany Garcia.
DePaul, however, was unfazed.  A Dylan Christensen walk and a Pihl single set up a sacrifice-fly from Leyva to score one.  Then, following an Rodriguez walk, Haydn Christensen drove home two runs with a hard single to take back the lead.
"I knew (St. John's pitcher) Tori Free was pitching a lot of change-ups, so I was going to lay off of it with less than two strikes," Haydn Christensen said. "As soon as I saw the pitched that was coming in hard I was going to hit it as hard as I could and that's exactly what I did."
St. John's hinted at a comeback in the sixth when a Christina Melendez double scored Puga from first base, but Zoch did quick work to shut down the tail-end of the Red-Storm's batting order.
With a one-run-lead going into the seventh and final inning, DePaul went for the jugular.  Pihl got aboard with a walk, then Leyva with a single before Alysia Rodriguez smoked a triple down the first-base-line to extend the Blue Demon lead to three. 
"(Coach Lenti) wanted me to bunt (in my seventh-inning at-bat) but he gave me the hit-and-run sign on accident," Rodriguez said. "I was ready to hit and really focusing on hitting her fast stuff and not her change-up because she had been throwing her change-up the whole game."
"I was (trying to) give her the bunt sign, but I gave her the wrong one by mistake," Lenti said. "I've got some old eyes, but she put the barrel to the ball and sometimes the baseball/softball gods have got their eye on you and they were with us today."
Sabrina Kuchta added two more with a 2-RBI single for DePaul's last two runs of the game, giving Zoch a five-run cushion to work with in the bottom of the seventh inning.    
"We had both Krista (Dalgarn) and Kennedy (Garcia) ready to roll if the game had gone a little bit further, but we had a lot of confidence in Missy," Lenti said. "They weren't really hitting her that hard (…) she was still fooling them with the change-up, so we felt pretty good about the way things were going."
Zoch missed a few pitches early in the seventh inning, but fought back to close out the championship with a routine ground-ball to shortstop Haydn Christensen, who threw to her sister Dylan Christensen, for the final out.  Zoch also added two more strikeouts in her final inning.
"This is honestly one of the best days of my life," Haydn Christensen said. "It's been three years coming for me and I hope we just keep on rolling."
DePaul earned themselves a spot in the College Softball NCAA Tournament with Saturday's win. 
"It feels amazing," Rodriguez said. "I've dreamed of (playing in the NCAA Tournament) since I was a little girl (…) so this is going to be an amazing experience – I can't wait."
"I told the team that this is probably one of the most special ones because we had so many things happen to us that were adverse," Lenti said. "We had a lot of series of unfortunate events, but we came up on the right side."
About the Writer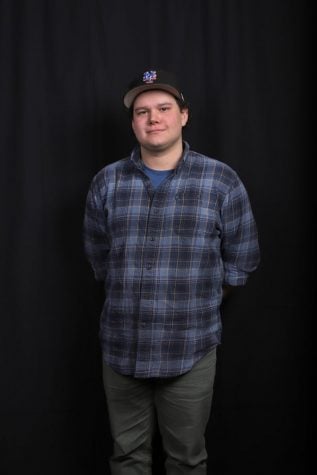 Shane Rene, Editor-in-Chief
Shane is the Editor-in-Chief of The DePaulia and an undergraduate student studying journalism and political science. He was born in Australia but doesn't...